Meet The CEO Panel – Aditya Birla Group Economic Times Young Leader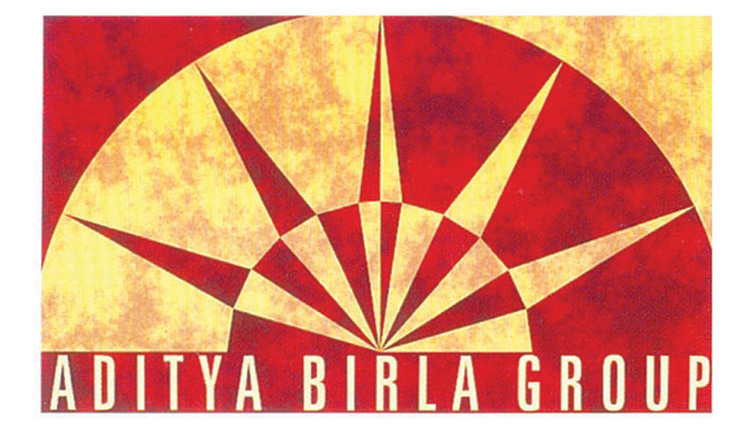 We are 10 days away from the closing of applications for the Aditya Birla Group Economic Times Young Leader. We thought it is time to remind you and give you a little more motivation in case you haven't registered yet! Just read the profiles below. These are the CEOs you will meet on your way to becoming a Young Leader. Most of them hail from top business schools like many of you or famous undergraduate institutions. To read everything about this competition which is open to all Business School students in India, please click here
DEV BHATTACHARYA
Aditya Birla Group, Group Executive President – Corporate Strategy and Business Development and Business Head – Solar Power Business
Dev Bhattacharya is the Group Executive President (Corporate Strategy & Business Development) and also heads the Solar Power and E-commerce businesses of the Aditya Birla Group. Mr. Bhattacharya oversees all future directions for the Group, mergers and acquisitions as well as strategic initiatives of the Group in its existing and new businesses.
Mr. Bhattacharya has over 28 years of experience encompassing manufacturing, finance, software and media industries and has had successful stints as an entrepreneur, management consultant and media producer during his career. He is passionate about community service and has worked and supported several social initiatives in India. Bhattacharya holds a technology degree in mechanical engineering from NIT, Rourkela, and a postgraduate degree in industrial engineering from NITIE, Mumbai.
SAUGATA GUPTA
Managing Director & CEO – Marico
Saugata Gupta joined Marico in January 2004 as head of Marketing. In 2007, he was then elevated to become the CEO of the Company's India business. In March 2014, Saugata was appointed as the Managing Director of the Company.
Prior to joining Marico, Saugata was Chief of Marketing and Group Sales at ICICI Prudential and was part of the start up team that was instrumental in establishing ICICI Prudential as the largest private sector insurance firm in the country.
Saugata Gupta has 20 years of experience primarily in the FMCG sector. He has an engineering degree from IIT Kharagpur and is an alumnus of IIM Bangalore.
DILIP GAUR
Aditya Birla Group Director – Birla Mt Gordon
(A subsidiary of Aditya Birla Minerals Ltd.)
Mr. Gaur is a Chemical Engineer and has more than 32 years of experience in leadership positions in a cross section of Industries from petroleum refining, to fertilisers & agricultural products in India, Malaysia & Egypt. Prior to joining Aditya Birla Group, Mr. Gaur worked with Unilever for 24 years, and serves as a Member of Hindustan lever Foods Management committee. Mr. Gaur has demonstrated a track record of building robust businesses, turning around fledging ones & delivering exceptional results under challenging conditions in a multi-cultural, multi- geographic context.
VIVEK GAMBHIR
Managing Director – Godrej Consumer Products
Vivek Gambhir is the Managing Director, Godrej Consumer Products Limited (GCPL). Vivek joined Godrej Industries in 2009 as Chief Strategy Officer and was responsible for enhancing the strategic capabilities within the group companies, guiding overall group strategy, conducting portfolio analysis, leading mergers and acquisitions and driving special projects.
Under Vivek's leadership, the Group's planning processes became more robust. He helped define the CREATE portfolio strategy of the group.
Vivek has an MBA from the Harvard Business School and a BS (Computer Science) and BA (Economics) from Lafayette College.
Vivek has written numerous columns for leading business publications on a variety of issues such as organizational transformation, innovation, brand profitability and sales force effectiveness.
SANJAY RISHI
President – American Express, South Asia
Sanjay Rishi is President of American Express India, the second largest employee base for American Express in the world. Sanjay oversees the India operations for the company and chairs the India Leadership Team, which is responsible for developing the strategic direction and policies for the India business.
Sanjay has a diverse leadership experience spearheading the American Express Global merchant network in 22 countries across Europe, Asia, Latin America and Canada, the Global Corporate Payments business based out of US. Sanjay was also instrumental in setting up the company's first global customer service capabilities in Asia and building the consumer card business.
Sanjay is an MBA by qualification, and a BA with honours in Economics from St Stephen's College, University of Delhi.
AMIT AGARWAL
Country Head, Amazon India
Amit Agarwal is responsible for Amazon's consumer and seller businesses in India, including operations of two websites: Junglee.com and Amazon.in. Prior to taking on this role, he was responsible for Amazon's country expansion efforts, including launching Amazon's retail presence in Italy and Spain.
Amit joined Amazon.com in 1999. He has led several new initiatives in the formative stages of Amazon's seller, web-services and external-payments businesses and has played a crucial role in Amazon's recent international expansion efforts. He has served in a variety of leadership positions, including director of technology for Amazon Web Services (AWS); managing director for Amazon's development centre in Bangalore; global technical adviser to Jeff Bezos; and vice-president of international expansion.
Mr Agarwal holds a master's degree in computer science from Stanford University and a bachelor's degree in computer science from the Indian Institute of Technology, Kanpur.
PRANAB BARUA
Business Director – Retail & Apparel
Mr. Barua did his schooling in Assam passing out from St Edmund's School and then graduating with English honours from St Stephens College, New Delhi. Mr. Barua has close to 40 years of rich and diverse experience in top management roles across companies and industries. He has been the Sales and Marketing Director at Brooke Bond India Ltd; Foods Director on the Hindustan Unilever Board; Chairman and Managing Director of Reckitt Benckiser and Regional Director for Reckitt Benckiser – South Asia.
After taking charge of Madura Fashion & Lifestyle about five years ago, Mr. Pranab Barua transformed the Company, bringing it back into profit, and earning for himself a reputation as a turnaround specialist.
SATISH PAI
Deputy Managing Director, Hindalco Industries
Mr. Satish Pai is the Deputy Managing Director and also the CEO of the Aluminium Business, India, Hindalco industries. Mr. Pai is responsible for setting strategic direction/vision for the Aluminium business of Hindalco in India and providing operational leadership in order to continue building sustainable competitive strengths and maximise shareholder value.
Prior to joining the Aditya Birla Group, Mr. Pai worked with Schlumberger Ltd. as the Executive Vice President, Worldwide operations, where he was responsible for all aspects of operations for Schlumberger globally, including HSE, people management, input to R&D and P&L performance of Schlumberger globally.
To read everything about this competition which is open to all Business School students in India, please click here
'This is a promoted feature'