A Memorable Classroom Experience – Astha Sharma, IIM Udaipur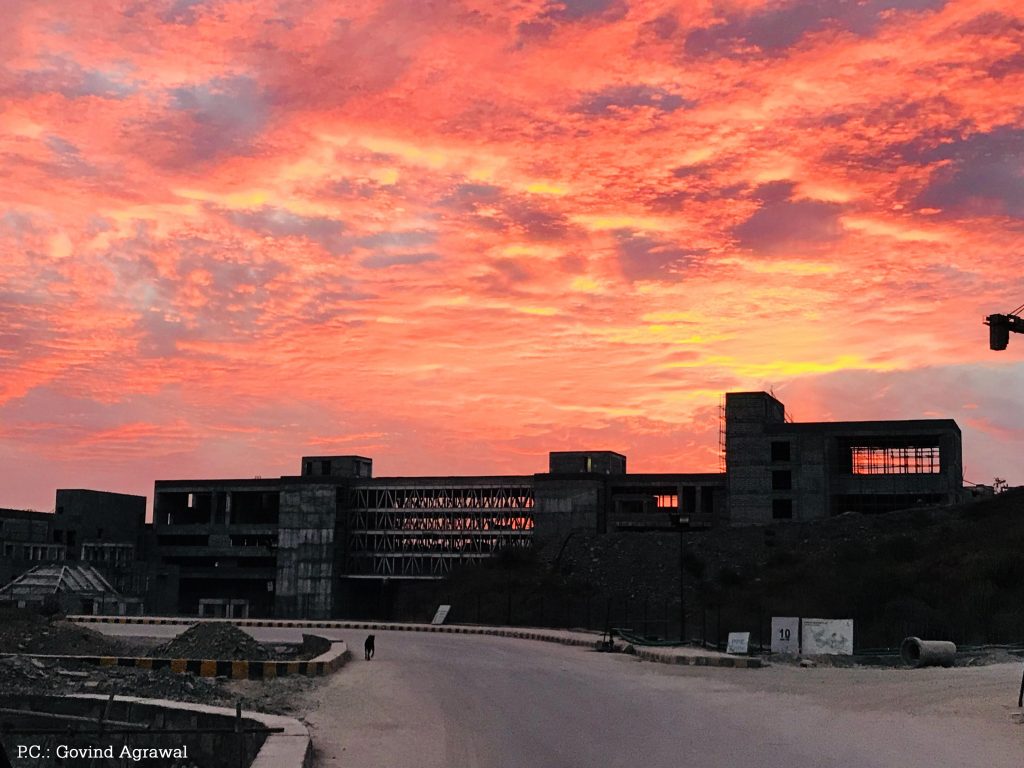 I opted for a beautiful subject in this term, Inspired Leadership Thru Personal Mastery. This subject is about understanding ourselves before others. It splits into three parts. Agenda of one of the pieces is to enhance the effectiveness by minimizing energy drains within oneself steeply. Dr. Thimappa Hegde took the session cum workshop on a Sunday. He is the neurosurgeon at Narayan Health at Bangalore. When I looked at the schedule, I was a little disappointed as my last week was hectic and my coming week would be more hectic because of the juniors coming and few college activities. But I didn't want to miss the workshop because we didn't know what that workshop would be. Timings were from early sunrise, 6 am till one is hungry, 1 pm. I went there. It was the most amazing seven hours in the academic block of my MBA that I experienced there. The workshop was about relaxing the mind and joining the incomplete threads of mind and heart via yoga and a few other methods.
It started with basic yoga warm up. Professor asked all of us to lay down and close our eyes. He played music for ten minutes. There was some magic in that music. We all were very much in that moment. Those ten minutes were very relaxing. Then he instructed us with some of the yoga postures and Surya Namaskar. We all did that. By 8 am we went for a small break. After coming back, he divided the next part into four smaller pieces. First, in which we all were supposed to shake our hands and flip-flop on our legs. Second, we all have to laugh like we never laughed in our entire life. Third, we have to dance randomly. And fourth, we have to revolve around our self-till we all fell. Once we all were down, he again asked us to close our eyes, and he played the same music. It was very relaxing and energizing. These steps were not that effective when I did it later. But on that day, the feeling was very different. It was because of the music he played or due to his aura; it felt very energetic.
In the next part, he showed us some video which was about some brave people who were disabled, but their disability could never stop them. We played a memory game as well. In the end, he gave an impact full speech and asked all of us to touch the other person's hand and say, "I accept you, I care for you, I serve you." It is like 20 days, and I still feel connected to each of the students after this activity.
I thought that the workshop would be a massive thing. But it turned out to be one of the unforgettable mornings, and I was able to recollect my energy within myself for all the further walls.
Which group of Aditya Birla would I like to work with?
Aditya Birla Fashion and Retail Limited: There are many famous and trendy apparel brands under Aditya Birla Group. Fashion is at once the most visible and overlooked industry. This industry increases at far speed. As the fashion industry has grown more intertwined with popular culture, its reach and influence have extended to younger consumers. The very reason I want to be a part of the fashion industry is that the clothes are a very dynamic thing. The fashion changes like every hour. There are millions of opportunities which comes with these dynamic changes. Another factor is that fashion is significant in its capacity to both reflect and affect larger historical trends. In short, "Fashion is a mirror of history." And I want to reflect it through myself.