A Memorable Classroom Experience – Rishabhkar Subree Viraatz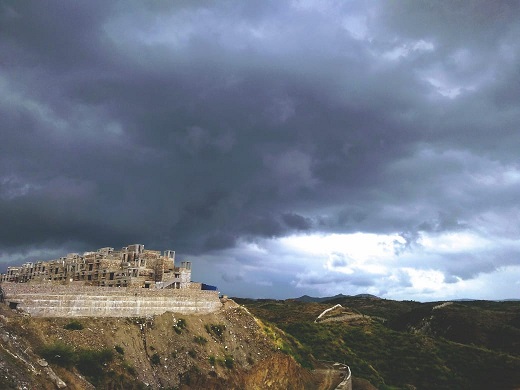 I am a computer science engineer and have four years of work experience. I joined IIM Udaipur on June 25th 2018. After having orientation for a week classes commenced on July 2nd 2018. I was excited and at the same time nervous about classes in school. I was constantly fed by my seniors that it would be more different from previous classes and one need to be prepared for it. The professors of the classes on the first day sent us a mail the previous day about the pedagogy that would be followed in IIMU. They mentioned of the pre-reads that have to be done before coming to the class so that we can prepare for it the previous day. Another interesting part was the mention of case studies that would be discussed in the class. We have clearly stated the case study that would be discussed in class to help in the understanding of the concepts that were needed to be taught as part of learning.
I spent about an hour doing the pre-read. I was not able to understand the concepts all by myself. I wondered why was pre-read as part of the curriculum as some concepts which were very new couldn't be grasped by self-read alone. I started to have a glance at the case which was also to be read before the class. In addition to reading the case, I made a note of points that I thought may come handy during a discussion in class.
The first class started, and the professor was on time to class, he started by asking everyone whether everyone had completed their pre-read. I was a bit nervous as I was sceptical whether professor might ask any questions on it. I didn't have a complete understanding of the topic in spite of self-read.. To my relief professor explained the need for pre-read. He stated that the purpose of pre-read was not to be able to do a self-read and completely understand it. The purpose was to have a glance at the topic that would be discussed and note down our doubts and bring those doubts to discuss in class to understand it better. I asked my doubts and professor facilitated a discussion on it. My peers also actively participated in the discussion, and together we learned the concepts. The case study also was discussed, and the learning was an altogether a different experience that I have never been used to before. The first class in IIMU will forever be etched in my memories for years to come.
ABP COMPANY I WOULD WORK FOR
The ABP company I would work for is Aditya Birla Capital Limited. I have my interests in Finance and share markets. I have acquired a set of skills through self-learning that would involve in investing in shares and markets to get profits. Aditya Birla Capital manages, through its subsidiaries and joint ventures, aggregate assets worth Rs. 2,813 billion and has a lending book of Rs.447 billion as of 30 September 2017, placing it among the top five private diversified NBFCs in India (Source: CRISIL), the 4th largest assets management company in India by domestic AAUM as published by AMFI for the quarter ended September 2017. Delivering a wide range of money solutions for protecting, investing and financing its customers, Aditya Birla Capital serves millions of Indians through over 1,300 points of presence and more than 150,000 agents and channel partners. Aditya Birla Capital has strong presence across the life insurance, asset management, private equity, corporate lending, structured finance, project finance, general insurance broking, wealth management, equity, currency and commodity broking, online personal finance management, housing finance, pension fund management and health insurance business, ABCL is anchored by more than 14,500 employees. Working for such a traditional company would be an honour for me.