A Memorable Classroom Experience At XIMB That Gave Me A Much Needed Push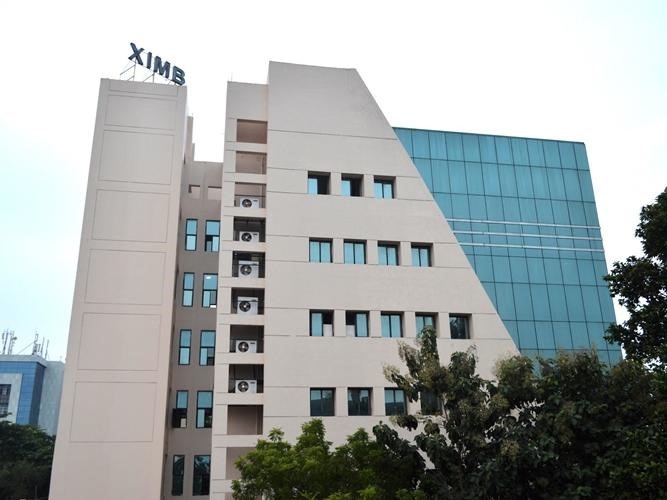 Day 1_Class@4:45 pm
At 4:40 pm, a man in a kurta, holding a cup of coffee walks into the class. With a smile touching his cheeks, he sits on the chair.
Exactly after five minutes he gets up, locks the door from inside and says, "Welcome to the B-school".
The latecomers are knocking at the door but this professor has shut his senses for their cries. Intimidating it may appear but I am all prepared for this (thanks to awareness programs by the seniors). Cell phones and coming late for classes are the forbidden fruits that no one should even think of tasting.
With the first impression of the professor being senile, I anticipate the next one and a half hour to be a session on moral policing. But this is XIMB and here, one is expected to expect the unexpected. The professor starts with a very simple finance question about interest rate (probably the only time in class we get a chance to feel good about our acumen in finance) and then asks a series of follow up questions for us to realize how shallow our concepts are. He asks a question, we answer it, he again asks a related question and the palaver follows. The resultant is a derivation of a complex formula!
I am filled with awe and respect for the man who has defied both the conventional and modern (presentation) form of teaching and is bringing the concept of collective learning by active participation. The best part is he is forcing us to think and derive at the concepts. To add to the bonanza we have a class of people from every nook and corner of the country. When these sixty minds interact magic happens.
I never realized that we already have so much inside us and all we need is a quirky teacher and a little push. And I have got my push.
The ABG Company I would like to work for…..
Of all the sectors, I have always been fascinated by the retail sector. So, I wish to work for Aditya Birla Retail Ltd. The reason is I like to interact with different people and ABG Retail Ltd is a great place to get such an opportunity for networking. Not only would this help me to grow as an individual but also to understand human psychology. This ensures that I remain connected to the world in a much better way and get to understand trends and the choices people make which directly affects the business.
By Rajashree Patra
First Year, BM