My Memorable Experience In IIM Indore- Mamidi Shruti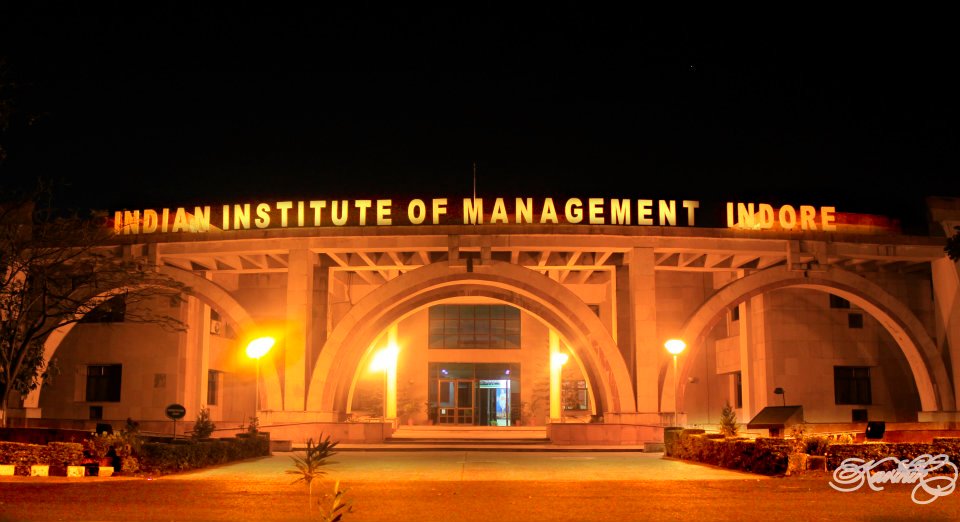 They say 'you learn more when you experience it' –
It's exactly the philosophy IIM Indore works at. To take the experiential learning to a different arena, we were exposed to Design Thinking in our first year. Design Thinking essentially implied to look at the problem from a user's perspective and coming out with innovative and useful solutions to resolve the same.
When we were given the task to think of ways to double the use of the library, obviously being a stakeholder, I directly arrived at the solution – they need food in the library. I felt like 'pro' – solution in hand before starting to work and the thought
"ye to baye haath ka khel nikla"
But we were asked not to come at direct solution rather empathise with stakeholders and identify their real problem.
The feeling inside –
"Kahani khatam hai? Ya shuruwat hone ko hai?
Subah nyi hai ye, ya fir raat hone ko hai?"
And, in search of the real problem, we went to stakeholders asking various questions. This time only one thought was roaming in mind –
"Bol do na zara.. Dil me Jo hai chupa…"
And we realised that the real problem was not distance or food, rather it was an in-time restriction in hostels for IPM students. The problem was far from the initial problem I perceived. The feeling this time was same as Rancho listening from Virus in 3 idiots –
"You can't be right all the time."
And then solution time, when all the teammates came out with amazing complementing solutions to resolve the problem – had an ultimate
"ek aur ek gyarah feeling".
We presented the solutions to the people we interviewed. After some modifications, they were happy with it. And smiles were fixed on their faces and ours too.
Which ABG company would you want to work for and why?
I would like to work at Aditya Birla Fashion and Retail Limited.
Reason: When Indian Apparel Industry's size is expected to grow at a phenomenal pace of 9.7% to reach the US $115 billion by 2026, what better place to work at than ABFRL. ABFRL is India's largest pure-play fashion company in men's and women's branded garments segment and is known for its entrepreneurial spirit and giving autonomy to employees to attain the results in their way. It would be great to work with ABFRL, live the challenges thrown by the industry and yes, feel the thrill.
– Mamidi Shruti