A Memorable Initiation Into The B-School Life At IIM Udaipur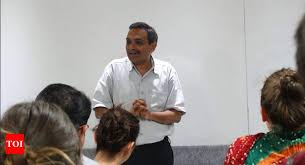 -By Madhulika PGP 2018-20. She defined herself as "a passionate b.tech fresher graduate who just found an opportunity and right place to learn, transform and grow. A girl who loves to travel and read to learn all things possible"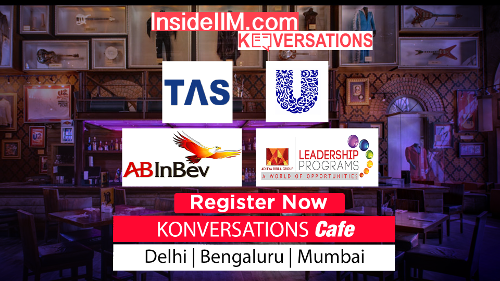 Most memorable class experience was my class experience of the team building exercise which is part of our induction programme at IIM Udaipur. It has been three days since we arrived at college and busy with the induction process. Sections were allocated and to be honest, everyone trying their best to behave like professionals I often used to feel my classroom was some conference hall with full of intellectual people seriously listening problems of organisation. Class of sixty people with a diverse educational background, states and culture yet nothing to discuss.
Team building activity I thought it would be a lecture on how to behave in team and rules to follow, but it came out something different. They divided the class into two groups of 30 people each and asked to compete in groups. The task was a man, bear and gun. Group has to decide a name and to posture according to that. First embraced to pose but we did that.
Next task was a formation of human triangles, squares, rhombus shapes they divided us into two groups further and assigned numbers to us. When you are called by your number, you have to go and stand on a dot where we can form a specified shape. For this simple task we planned strategies, techniques but nothing worked out till we used our common sense that speed and guidance of person went before are necessary to win. People became aggressive and hotheads, motivators, cool guys are coming out from masks of professionals. We shouted crazy when we won.
My favourite task was a blindfolded game it consists of three persons one person who is blindfolded has to search for the ball and one person can see the ball but he cannot take and other who can speak but cannot see where the ball is. Total 4 people are searching for the ball and four people who are giving directions with the help of signs giving by the people who can see. It was all about listening, thinking and knowing our group member.
At the end of the task we danced, danced like crazy and didn't know when we became comfortable with each other. Now, we can taunt each other, can go and ask for help and now we feel we are just students who are here to learn
Which ABG company I would like to work for?
The company I want to get into is that which company gives me an opportunity to learn which introduce me to the various roles and I prefer Aditya Birla Retail limited will help in that,