Memories At IIFT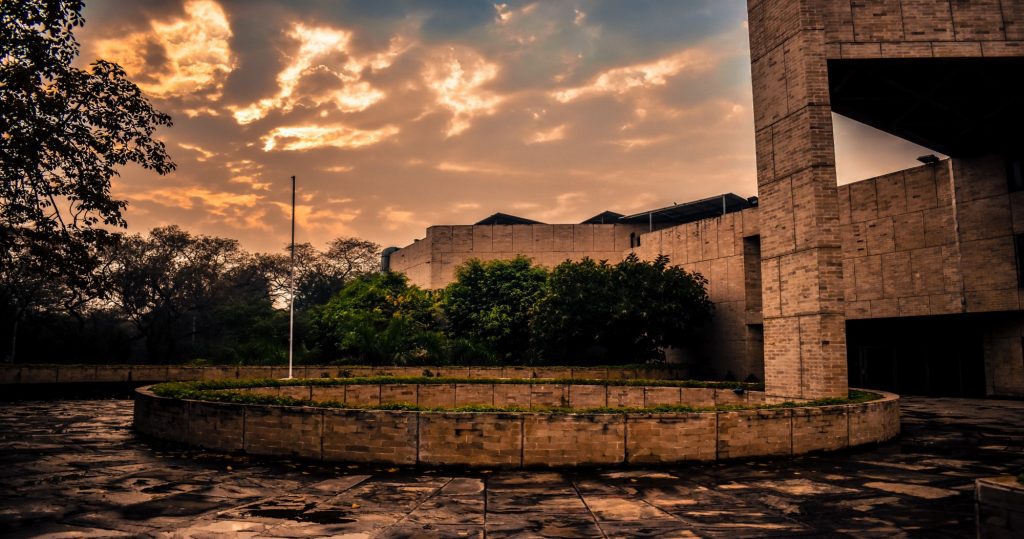 I wondered what a B-school life will be like. Will it be like engineering? Will it be like my high school experience? Will I be able to handle it? Will it be fun and exciting? Will it be scary and nerve wracking? Well, hopefully, I got all my answers after joining IIFT.
New place. New roommates. New situations. Everything was different when I first got to IIFT. A sure-fire approach to handling these changes was to be open-minded. I expected new changes and situations to take place regularly and be open to meeting new people and listening to different points of view. A large part of MBA involves exploring new subjects, finding friends and meeting people from different backgrounds.
Day 1 started with induction, introduction with faculties and program, followed by a guest lecture by Mr. Rajeev Dubey, President (HR, After-Market and Corporate Services) at Mahindra. Everything went smooth until evening, when we got to know that an assignment has been floated for everyone to complete. Still, we were chill, it's just one group assignment. We enjoyed it and completed within deadline. Here comes the twist, after the deadline, a new assignment with a new deadline. This kept on till midnight (almost morning), until we received next day reporting time. I had barely 2 hours to sleep. After the long tiring day, my roomie and I wished Good Morning to each other after 30 minutes of our reporting time. We were constantly getting calls from our loomies (with whom you share washrooms), and guess what, our entire hostel floor was sent back to bring us. The very first day, we were taught a lesson for a lifetime, to stand and be responsible for each other. Our floor got a penalty due to us. Definitely, it was not something funny, but a memory, none of our batches knew what happens when someone is late. These are the values given by IIFT. Since then, none of my batch mates were late for any session, no matter how tight schedules we have.
Nothing comes for free. I wake up every day at 8:30 am and gathering all my energy, get ready to make myself "presentable" in front of the class. With a tight schedule, I daily have to make critical management decisions between bath and breakfast:
Take a bath and skip breakfast.
Have breakfast and skip bath.
Have both bath and breakfast. (Has now become rarity)
Neither bath nor breakfast. (Most frequent)
Every day, I console myself when I find people arriving in far worse shape than me, and some still lose their fight with sleep, while some doze off under the professor's nose. After 2 lectures, I join the herd off to the mess for a quick lunch, so as to get some time off for a quick nap. Mails are the most horrifying, they have deadly signs of Guest Lectures, spoiling our evenings. Talking about nights, rather sleepless nights, we spend them on completing assignments, gearing up for summer placements.
There are a lot of things that IIFT has taught me. Summing up, I would like to present a small poetry on IIFT:
Hail IIFT,
Where all of us belong,
And we are proud to be,
In a school so great and strong.
IIFT, IIFT,
Great and Mighty,
With our long living legacy,
We build for the future.
Go IIFT go.!
Strong stand the buildings,
Our Alums shining like the stars,
We all hold our faith in great esteem.
Go IIFT Go.!
IIFT, IIFT,
Imparting holistic education,
For the leaders of tomorrow,
We grow together.
Go IIFT go.!
Wings of wisdom we have,
United we stand,
IIFTians we are.
Go IIFT go.!
——————————————————————————————————————————————————————
Which ABG company would you want to work for and why?
I would prefer working with Aditya Birla Fashion and Retail Ltd. ABFRL is India's No 1. Fashion Lifestyle entity, comprising of Madura Fashion & Lifestyle and Pantaloons Fashion and Retail, the two major clothing icons in India. It is expanding at a tremendous rate, recently it bought American Eagle outfits to India, it is also expanding into 2 tier cities now. This gives me ample opportunities to learn and hone my sales and marketing skills for a managerial role in the company.