Message For Future Interns at ABGLP – ABG Internship Live 2016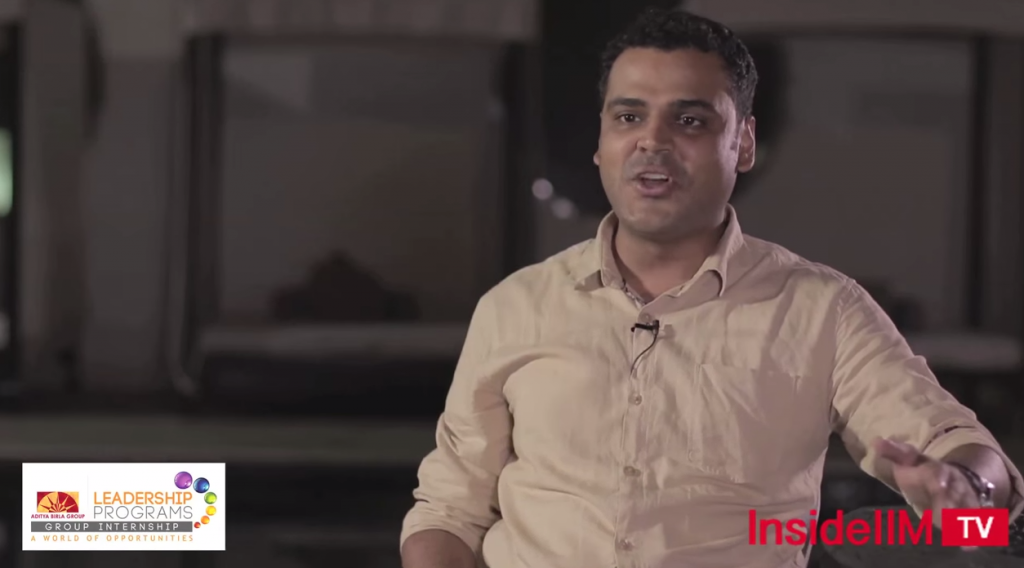 In episode 17, we meet Bipin Bansal Agarwal from IIM Ahmedabad, Mridula Aggarwal from TISS Mumbai, Abhishek Pandey from XLRI Jamshedpur and Shashvat Mishra from SIBM Pune, Ojas Gohad from IIM Lucknow.
They have fun and inspiring messages for future interns. Bipin tells them that, "Do not come with a lot of expectations as ABG will exceed all of them." Mridula advises the future interns to "Make the most of it." Shashvat suggested to keep all the baggage behind cause it will be the best time of your life. Ojas feels it was an amazing opportunity as she was given the chance to work on a live project. Others messaged that ABG will give you the best exposure in short span of time and that these two months of the internship will be the best learning period you can get.
Ever wondered how an internship in one of India's largest conglomerates feels like? We profile and document the journey of interns at Aditya Birla Group in the summer of 2016. We bring this to you through InsideIIM TV our Video Series channel. This is the second part of our series this summer at ABG! You can follow the entire series of 20 episodes here.
In the second part of the series, we meet the top talent from across Business Schools in the country who tell us about their internship at ABG in detail. The 8 episodes in the series give us an overview of the experience of these interns who aspire to be leaders. This video series will help you get a peek into the world of Aditya Birla Group, its Leadership Program and what's in store for the young interns at the conglomerate.
You can read everything about Aditya Birla Group here.
'This is a Promoted Feature.'