Messi Is A Misfit For Tata Motors – Strategy With RS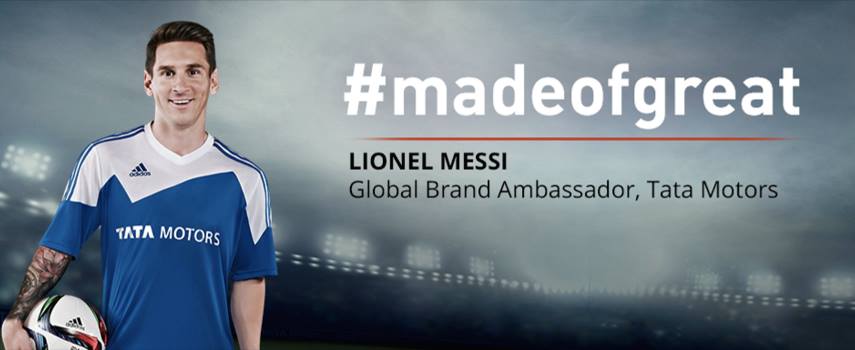 Tata Motors has signed on Lionel Messi, arguably, the world's best football player.
Tata Motors shared the reason for their choice:
1. It did research to determine what is 'cool' among '20 – 25' years. 'Football' according to Tata Motors is the new cool among the young adult.
2. Next they put down 'values', which they stand for – Confident, Cool, Inspiring, Innovative, Trustworthy, Self – Belief.
3. They scouted for a football celebrity who also had similar 'values' as them.
4. Lionel Messi, according to Tata Motors, was the best fit.
5. Tata Motors signed on Messi to be their Global Brand Ambassador.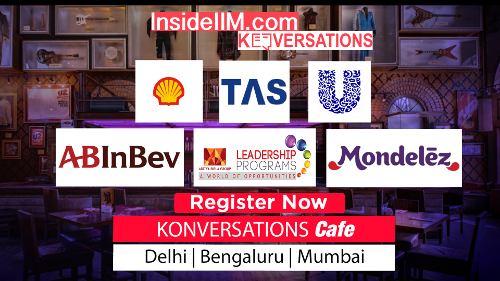 A few questions came to my mind, which I wish to share with you:
– I believe what Tata Motors mention, as 'Values' are, according to me, 'Personality' traits of their brand. Values guide a company's behavior & assist it in taking decision.
– I believe that the traits mentioned by Tata Motors – Confident, Cool, Inspiring, Innovative, Trustworthy, Self – Belief are those which it wishes to acquire over time. As of today many of these traits are not strongly associated with it.
– Messi, according to me has the following personality traits associated with him – world class, authentic, genuine, can take on the world single-handedly & still come out a winner, team can be built around him & it can deliver results, produce moments of magic, match winners, world class player – par excellence – having won the 'Player Of The Year' award – 4x.
– When I match the personality traits currently associated with Tata Motors & Messi, I feel there is misfit between the celebrity's personality traits with the brand he is endorsing.
What is the problem if there is personality misfit between Messi & Tata Motors?
The Messi campaign will drives traffic to Tata Motors show room. Now, if Tata Motors does not live up to the expectation raised by association with the legend – world class, near flawless, authentic, multiple times world champion, produces moments of magic, leaves the peers far behind & panting to merely catch up with him, the world stop to watch him when he appears then it may fall victim to this famous axiom – nothing kills a bad product than good advertisement.
Why?
Good advertisement will create expectation of the kind associated with Messi but if he brand – Tata Motors vehicles do not deliver on the expectations raised, then customers will be disappointed. Once that happens then bad buzz will erupt & the axioum may again come true.
Are there any brands in Tata Motor's current portfolio, which is in sync with Messi's personality? Yes 2 brands – Jaguar & Land Rover (JLR). These brand's personality traits can be a good fit with Messi. Unfortunately Tata Motors cannot associate JLR for strategic reasons.
What strategy should Tata Motors pursue?
First & foremost it must put every resource it has – financial & non- financial to create an insanely great product which delivers an insanely great experience. Then it should sign on Messi to drive traffic to the store. Once in the store & customers experience an insanely great experience then they are going to scream to every body about the great experience they have had with Tata Motors. Result – this will set in motion a self-perpetuating virtuous cycle.
Business Lesson for us:
1. We should invest every resource – financial & non-financial in creating an insanely great product & then ensure it delivers an insanely great experience.
2. Only after we have reached this objective – not partially but full & completely, then resources should be deployed on educating TG about the brand & generating traffic to the store.
3. In the new world, companies are avoiding Traditional media vehicle – TV, Press, Radio, Cinema & Outdoor for building brands; instead they are opting for Alternate media vehicle – Buzz, PR, Event & Digital vehicles to build brands because they are proving to be more cost effective.
Please do share what you feel about Tata Motors choice of associating with Messi? Do you endorse it?