A Metamorphosis – Omkar Sahoo – XSRM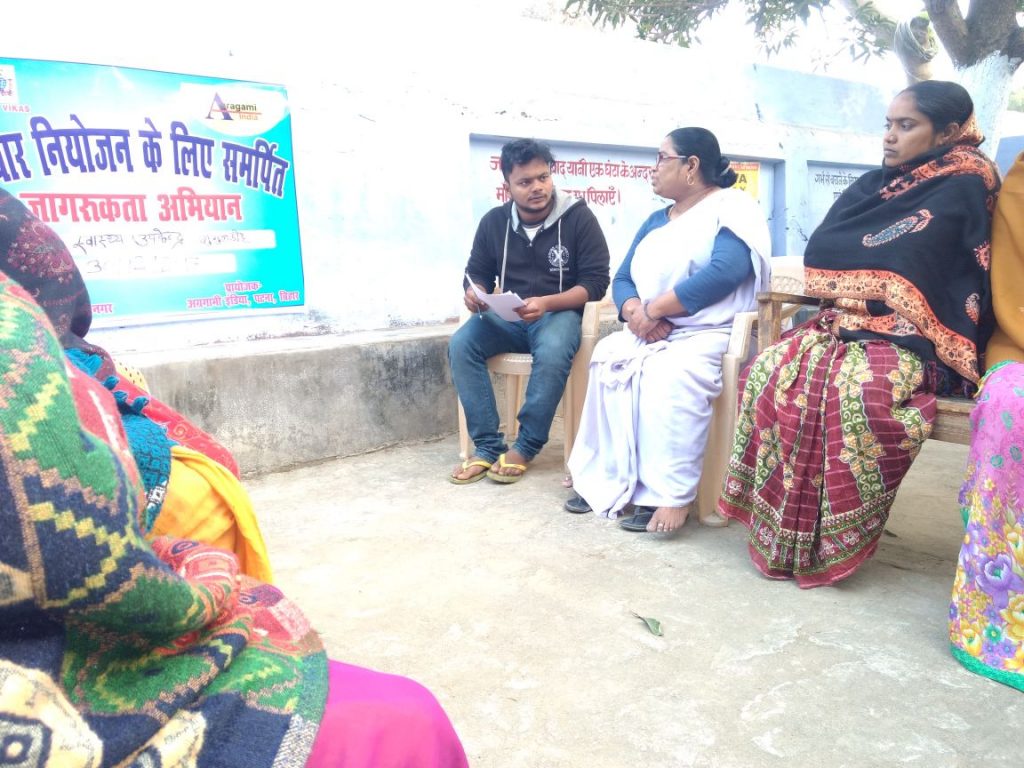 There are moments when we often wonder what life has to offer in its platter. 2 years ago, the word "Rural" didn't sound corporate enough to me. Thankfully, this reasoning didn't get consideration in my decision. The outcome is me pursuing MBA in Rural Management. I feel privileged. To describe RM in a nutshell, I would choose the word – Metamorphosis. It's a process of four stages – larvae, caterpillar, pupae & adult; and I am very happy to be a part of this process.
As per the opinions of various people, having an MBA degree after graduation is a cultural stereotype of the Indian education system. Beyond anything else, management is the most sought-after occupation in any sector, and holding a specialization in Rural Management gives us an edge of differentiation among all the managers handling the entire economy. A year ago when I joined Xavier School of Rural Management (XSRM) as a freshman, I was not sure of what I was going to learn. I had always studied within my state curriculum and as a graduate, I didn't have many non-Odia friends. Xavier University Bhubaneswar (XUB), one of the prestigious universities here, inducted students based on the diversity factor and this intrigued me a lot.
Things had just started taking shape on a social level when we had formal and informal interactions with our batchmates and fellow seniors, accompanied by a sudden burst of assignments, quizzes, and committee launches. We could hear the "Welcome to MBA" lines from our seniors with a sarcastic tone. The essence of any B-School is a tight academic curriculum fused with lots of group activities and committee tasks. There are around 33 committees in this management university, catering to students having a plethora of interests through many events. A sincere thanks are in order for all the committees, as our non-academic side did get strengthened through all the events organized by them.
The first year of life in a business school is like a caterpillar phase of metamorphosis. We are led by academics, group activities, field visits, and extensive committee work. This is the time we pick up our proteins and grow with them. Yes, it sounds weird but it is true. There are many working verticals such as content writing, video and photography, social media management, event management, case-study analysis for competitions, crowd management etc. Each of the above skill is like a protein (unique in nature, suited differently according to its purpose). Either we specialize in a skill, or go for a generalist approach and develop all. Amidst all these beautiful experiences, we encounter the words "compulsory attendance" in various forms such as Industry talks, guest lectures etc. It's quite normal for us to feel dizzy, irritated and confused as to what is happening in life during this time. Today, when I look back at last year, I feel that we tend to absorb more than what is fixed in our curriculum. We feel confused because we don't get time to reflect on those virtues. But thankfully RM has its own set of perks and privileges.
The third stage of metamorphosis, i.e. pupae, occurs in the most transitional period of the curriculum. To mention briefly, our course is a combination of hardcore management learning and developmental studies. It gives us the intricate knowledge of the rural economy and the market. The real mettle of the individual is put to question when we are made to stay in a village and study it, in a course called "Rural Living and Livelihood Experience (RLLE)". From air-conditioned classrooms to villages lacking basic amenities, we learn to imbibe the learning of our courses in our day to day life. It's like a mini-vacation with an objective of development. Sometimes it appears how life actually is at "The bottom of the Pyramid". During this period, we often miss the enforced camaraderie of the campus life. RLLE is accompanied by summer internships. Here, people work across many sectors of RM such as consultancy, research, CSR wing, marketing, microfinance etc. Apart from the learning, here we get to build on our professional side while working in a setup. The two months of internships and RLLE gave me a lot as food for thought. As we return from the SIP, we are quite furnished as an individual with better clarity and goals. We are clear about our sector preferences.
Today, I am in the 2nd year of the MBA course. I like to call it the adult/butterfly phase of metamorphosis. I cannot numerically quantify what I have learnt here, but the journey has brought out the best within me. For a boy who couldn't think of the purpose of an MBA beyond being a step to getting a white collar high paying job or a trampoline for the career, I believe I am now ready as a trained management graduate to serve the economy at large and the society in general.
– Omkar Sahoo
MBA-RM (2017-2019)
Xavier University Bhubaneswar (XUB)
Xavier University Bhubaneswar (XUB) was established in accordance with the Xavier University Act 2013 and was inaugurated on the 7th of July 2014. XUB is India's first digital University and an institution of higher learning for imparting professional and technical education. It is a self-financing institution imparting professional and technical education. XUB has 8 Schools that offer world-class education in different fields. XIMB offers an MBA in Business Management, Global Management and Executive programs. Xavier School of Human Resource Management (XAHR), erstwhile XIMB-HRM, offers the MBA-HRM program. MBA-RM is offered by the Xavier School of Rural Management (XSRM), erstwhile XIMB-RM. MBF- Master of Business Finance is offered by Xavier School of Commerce, MBA-SM by Xavier School of Sustainability (XSoS) and MBA-UMG by Xavier Center of Urban Management and Governance. The Xavier School of Sustainability, Xavier School of Commerce, Xavier Center of Urban Management and Governance, Xavier School of Economics, Xavier School of Computer Science and Engineering, and the Xavier School of Communications offer different postgraduate and undergraduate programs.