MICA Appoints Alumnus as Associate Dean; To Lead Industry, Alumni Partnerships and Digital Area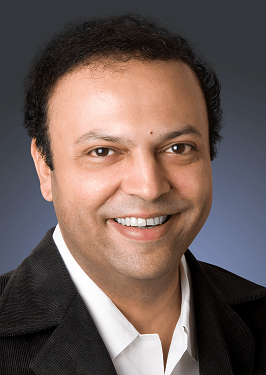 MICA, India's premier management school for Strategic Marketing and Communication, today announced the appointment of its alumnus Siddharth Deshmukh as the "Associate Dean – Industry & Alumni Partnerships, Associate Professor and Area Leader – "Digital Platform & Strategies". Siddharth graduated as a "first MICAn" in 1996 (first batch of MICA's two-year flagship PGDM) and returns back to his Alma Mater in a new capacity. He will join the institute from June 1, 2016.
Siddharth's mandate is to connect and build the MICA brand with industry, alumni, students and other stakeholder partnerships. He will be the in-charge of Marketing, Alumni Relations, Placements and MDP functions at MICA. He will also lead MICA's foray into the digitally enabled world – through the "Digital Platform and Strategies" Area.
Siddharth has been teaching at MICA for last three years in his capacity of an adjunct faculty. He co-created MICA's Digital Communication Management (DCM) Specialisation along with other MICA faculty. He has mentored over 50 students over the past three years to convert their ideas into prototypes and potential ventures (this is a six month project for MICA's second year PGDM students in lieu of dissertation). He also teaches foundation courses in Digital Transformational Frameworks and User Experience Design. Besides these, Siddharth has taught various other digital and non-digital courses across institutes.
Siddharth's first two jobs were with Sony Entertainment Television and AT&T (before it became Idea Cellular). He has, since that time, been an entrepreneur and digital venture/product development evangelist for over a decade – with his earlier UK based company, Cohezia.  He remains on Cohezia's Advisory Board and the various ventures it develops and grows.
Besides this, Siddharth has written two books – The Map that Matters (non-fiction) and The Gift of the Gab (management fiction). He writes two blogs – the business one is on LinkedIn and his personal musings are on smalljoysunlimited.blogspot.com. His interests lie in business innovation and disruptive thinking for positive results. He is an avid cricket enthusiast and loves movies, music and a good read.
Commenting on his new role at MICA, Siddharth said, "From being a student to being a professor – hello from the other side! Super excited about joining the one and only School of Ideas! Wish to see MICA lead India's foray into new age education and an innovation driven economy."
Commenting on Siddharth's appointment, Dr. Preeti Shroff, Dean – MICA, said, "MICA's realigned vision and strategy is to create future leaders and professionals who are not just grounded in business management, strategic marketing, and communication, but also equipped to engage with the digitally enabled world. This would require a creative and innovative mindset towards solving complex problems using technology platforms and strategies. We are bringing thought and practice leaders in this area who will be catalysts in achieving the same. Siddharth is the first amongst many who will join the team of global educators at MICA. He has a proven track record of leading businesses and startup enterprises both globally and locally. His experience and expertise in the innovative digital platforms and strategies is completely aligned with our agenda." "After all, he is a MICAn who is coming home to join the MICA community in achieving our five-year growth plan." she added.
Commenting on Siddharth's appointment, Madhukar Kamath, President – MICA said, "Two of the core strengths of MICA are its relationship with the Industry and its Alumni.  Both are integral to the growth and development of MICA.  As an Associate Dean, Siddharth will be building on the excellent goodwill that MICA enjoys with the Industry, be it for consultancy assignments, management development programs, internships and more importantly, placements.  The relationship and bonding that exists between the Alumni and MICA, is unique.   Siddharth will help lead our mission to build a mutually beneficial partnership with the MICA Alumni. As a MICAn, he has an inherent advantage.  I look forward to a future where we harness the strength of our Alumni network to build an Education Institution of international repute."
About MICA
Established in 1991, MICA is the first residential institute in the country and perhaps in the Asia-Pacific region, dedicated to creating Leadership in Strategic Marketing and Communication.
Its spirit lies in its grasping of contemporariness, addressing the needs of an ever-changing environment. The MICA brand assures effective delivery of Strategic Marketing and Communication solutions to the industry, government and community.
Today, it is the alma mater of professionals serving in leadership positions in some of the best known companies in India and the world, in marketing, brand management, research & analytics, advertising, media, digital and other strategic marketing and communication-driven businesses.