MICA Batch Topper Jennifer Jacob relives her MBA journey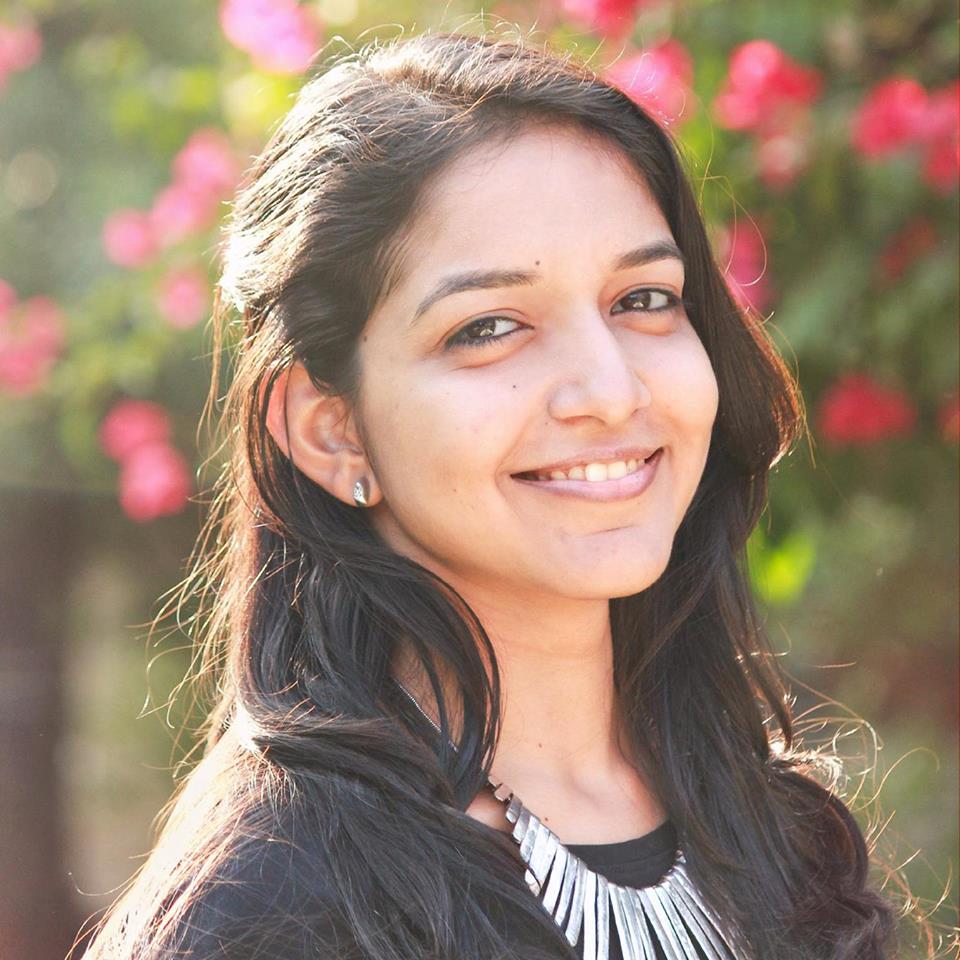 Jennifer Jacob graduated top of her class at MICA, Ahmedabad this year. She recalls her journey through the twisted bylanes of MBA Entrance Exams, how she enjoyed her MBA and why not being a topper doesn't spell doom for your career.
"I have never 'topped' a class before. I was happy appearing in the top 10-15 academically oriented students list in school. My parents consistently topped in their school years but their legacy was never intimidating. My mom always said "Do your best, we are happy with that. The rest is not important." In the milieu of witnessing parents pressuring kids for scores and asking them to be friends with the toppers in every parent-teacher meet, I was relieved… and proud. This has been one reason why I could perform well and without feeling the need to. I had been the sports and school captain and I think I learnt more and better from these roles instead. It has never been just about academics.
I completed my graduation from St. Xavier's College, Mumbai where I barely got through the BMS (equivalent to BBA) cut off after SYJC-Arts. During my eventful 3 years at Xaviers, I was the marketing head for the BMS fest and in the Sales & Marketing team for our college fest 'Malhar' for 2 years. I was also chosen to represent India at the Harvard College in Asia Programme at Boston in 2010. Besides this, I was consistently training & giving dance performances for my academy Nupur and volunteering for Gabriel Project Mumbai, which works for child literacy and food distribution in Mumbai's slums. I used to reach home late, crash quickly post dinner and my parents saw very little of me. But this is what I liked. I hate being idle and nothing gives me more happiness that a busy day, spent in experiences I consider important and meaningful.
Post working with the marketing teams of Tata Motors (as a summer intern) and Raymond Made-to-Measure, I knew I wanted to do an MBA in marketing specifically and began preparing for the same. The initial experience was horrifying. I began hating math even more after feeling inferior in a class of engineers. I changed to CPLC where I got better guidance and training. I am glad there are B-Schools like MICA for people like me who have the aptitude & penchant for marketing but no 99 percentile in CAT to flaunt. I did well in MICAT and got a spot offer on the day of my interview. And that day the gruelling year of 7 entrance tests and numerous GE-PIs ended!
I found MICA similar to Xaviers in the sense that co-curricular activities and achievements were as respected as academics. Also, like Xaviers, there were students from almost every state in India which made the batch interesting. I did well in most subjects due to my BMS background, consistently taking notes and paying attention in classes but even God couldn't save me from a C in Panda sir's Economics tests! I owe all my good grades, especially in the first term to effective time management. Joining a B-school, receiving a whirlwind of assignments and for some, having their first hostel experience can be overwhelming but prioritizing can save you from a lot of last minute chaos. I still remember my batch-mates teasing me 'dekho, topper aa gayi' and I had never gone through this before. The 'feel-good' factor died in 2 days of the results being announced as it felt like people had nothing else to say to me.  People knew what to expect if they were in my group for projects and this saved me from a lot of free-riders. Of course, no one was spared if the groups were randomly made, to ensure you made more friends (which resulted in the opposite sometimes). My work ex and internship experiences also helped me in a lot of industry-related projects. I was also a part of the Media and Press committee that had to work round the clock to ensure that ensure our social media properties were updated and the reporters had enough MICAn stories to keep them happy. Thus, time management was vital. Post my summer internship, I received a PPO from L'Oreal, one of the coveted FMCG companies that recruit at MICA for a sales and marketing profile.
The second year was relatively more relaxed and I made trips to Kutchh, Diu and Gir with my friends. I also started dance workshops, a peer-to-peer dance training initiative which was received well by students. Trinathbhai, who works for our Chhota canteen, also performed with us on MICA day and I couldn't be happier! I also took part in Akshar, the staff literacy programme, and taught English and Math to a boy named Madan, who worked in the canteen. At the close of 2 very memorable years at MICA, I bagged the gold medal, the All Rounder award and the smiles of staff that work for MICA and all this combined makes me happy-proud of myself. I strongly believe that CAT/XAT scores aren't indicative of every candidate's potential, future or chance at topping at a B-school."
– Jennifer Jacob