Uncategorized
5 Star MICA Alumni – Snippet of their Career Paths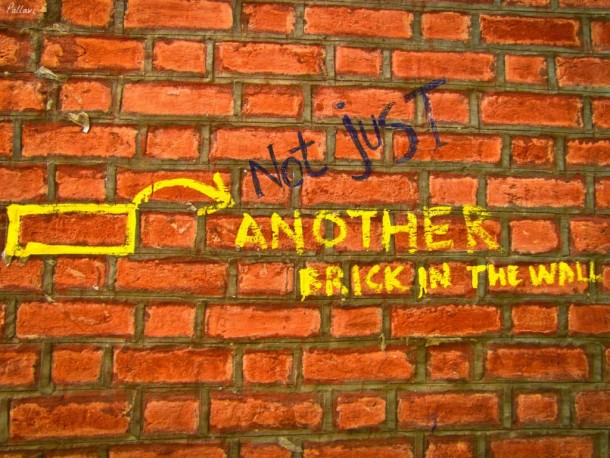 Know more about the uniqueness of the PGDM Programme in Communications in MICA – Click  here. Last date to register is 18th January 2015
MICA – School of Ideas has a very unique programme in Strategic Marketing & Communications.  In order to understand the career path of a MICAn, we bring to you a series called 'MICAn Star Alumni'. We cover successful MICAn Alumni and their Career Paths post MICA. This story is the first in the series.
Alpana Mishra| CEO at Balaji Motion Pictures | Batch of 1996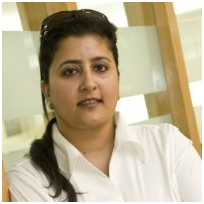 Alpana Mishra graduated from MICA in the year 1996 with Account Planning as her major. She started her career with Madison Communications, where she worked for a span of 3 years on various Procter & Gamble brands such as Vicks and Whisper. She then went on to Lintas as an account manager where she serviced Unilever brands like Rexona and Breeze. She further progressed to becoming the account director at Leo Entertainment/ Leo Burnett, where she worked for a while before being promoted to Business Head of the same where she handled Feature Film marketing for Clients like production houses, film corporations or studios, in the Indian Film Industry. In 2006, she joined UTV Motion Pictures as the COO where she worked for nearly four years before joining Balaji Motion Pictures where she is currently the CEO.
Arpita (Chowdhury) Sangha | VP Global Media & Digital Marketing at Hewlett-Packard | Batch of 1996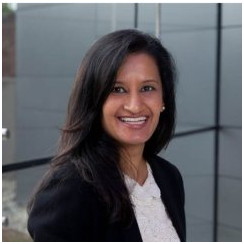 Arpita Sangha, a student of Economics honors, completed her degree in PGDM(C) from MICA in 1996 and went on to join Ogilvy & Mather as a media planning consultant where she was responsible for developing the media plans for companies like ESPN India, TVD Suzuki and Asian Paints. She moved to New York as a media planner for the same company for the brands Hershey, SAP AG and Jaguar. In 2001, she joined mindshare as a planning director and worked on Eastman Kodak. She then became a senior partner and group director and later served as the managing partner and WW director of Mindshare and worked on SAP AG. She then moved to Pepsico as a Global Account Director. After three years at Pepsico, she changed companies and is currently the Vice President of Global Media and Digital Marketing at Helwett-Packard and is based out of New York.
Know more about the uniqueness of the PGDM Programme in Communications in MICA – Click  here. Last date to register is 18th January
Pradeep Ramakrishnan | Head- Strategy & Insights, TracyLocke | Batch of 1996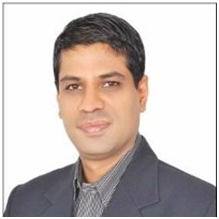 Pradeep, a student of science, graduated from MICA with a PGDM (C) and then went on to pursue a masters in Science from the Newhouse School of Communications, Syracruse University, New York. He worked with Ogilvy as the group manager of media planning after which he worked as the planning director in Universal McCann/ Zenith Optimedia in Singapore. He was also the group director at OMD Dubai and is currently settled in Gurgaon and is heading the Strategy & Insights department at TracyLocke.
Sandeep Arora | Global Head, Research & Analytics Solutions at Datamatics Global Services | Batch of 1996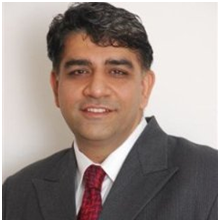 Sandeep Arora, an alum of MICA of the batch 1996, is a business leader who is focused on top-line and bottom-line growth. He focuses on identifying market opportunities and insights using 'fact-based' data. Right out of MICA, Sandeep worked with The Times of India as a senior officer where his responsibilities included building relationships with key clients and media buyers. He then moved on to IMRB International as a Senior Executive responsible for project management, ensuring quality of deliverables and client satisfaction along with extracting meaningful insights out of data. He then started working with Mahindra & Mahindra Limited as manager with the Strategic Planning team for overseas operations. He then continued his journey as Head of Consumer Sector in TNS Global, where he won the "Darrah Estrada Award for Service Excellence- Overcoming The Impossible". After five successful years at TNS Global, Sandeep joined The Neilson Company as the director of CS from where he moved to Datamatics Global Services, where he donned the roles of Vice President, Sr. Vice President before becoming the Global Head of Research & Analytics Solutions in the same company. Sandeep is currently based in Mumbai and is one of the authors of Techperiti, an industry-specific blog which creates shared knowledge for professionals and is an open platform for professionals to share their views.
Sharad Mathur, an alum of the 1996 batch, started his career after MICA with Mudra Communications, where he worked as an Account Supervisor and worked on Rasna, one of the largest accounts of the agency. He proceeded to join FCB ULKA Advertising in 2000 and worked as Group Manager on Whirpool. In 2003, he joined JWT as an Account Director where he handled ESPN, Star Sports and new business pitches. He came back to FCB ULKA as a Client Servicing Director and for about four years worked on the account of Hero Honda, where he was responsible for the launch of their scooter Pleasure. He was also responsible for a host of other brands including Zee News, Lottus Lottery and Dish TV. He shifted gears and joined Infosys BPO Ltd as the Client Operations & Services Lead and was a part of the Print, Publishing & New Media  practice at Infosys BPO. Currently, he is the Vice President of DRAFT FCB Ulka, and is settled in the New Delhi area.
Know more about the uniqueness of the PGDM Programme in Communications in MICA – Click  here. Last date to register is 18th January
20 Things that make MICA Special
Follow MICA at mica.insideiim.com
———-
This is a Promoted Feature