Micanvas 2015 – India's Best Marketing & Communication School Celebrates Flagship Annual Fest

Micanvas '2015 , the flagship annual fest at MICA, unravelled the surprises and excitement from October 30, 2015 to November 1, 2015. Micanvas is a melting pot of participation by supreme talent across crème-de la- crème business schools in the country and thoughts by eminent personalities across successful organisations. Micanvas 2015' was a splendid pageantry of music, humour, creativity, business ideas, drawing a footfall of 200 students from best B-Schools in India, including IIM Ahmedabad, Great Lakes, SIBM, SIMC Pune, JBIMS, NMIMS and Delhi College of Commerce.
Day 1: The day 1 marked the presence of the celebrated NBA Star Jason Richardson followed by a constructive discussion 'MindSpeak' which saw participation by some key decision-makers from different organisations across industries. Disruptive innovation being the theme of the discussion .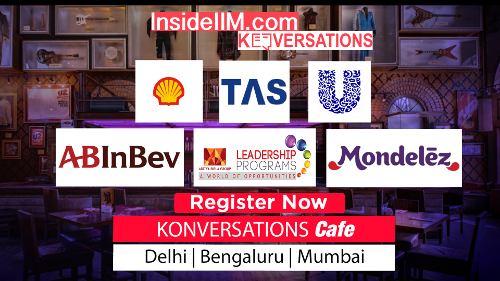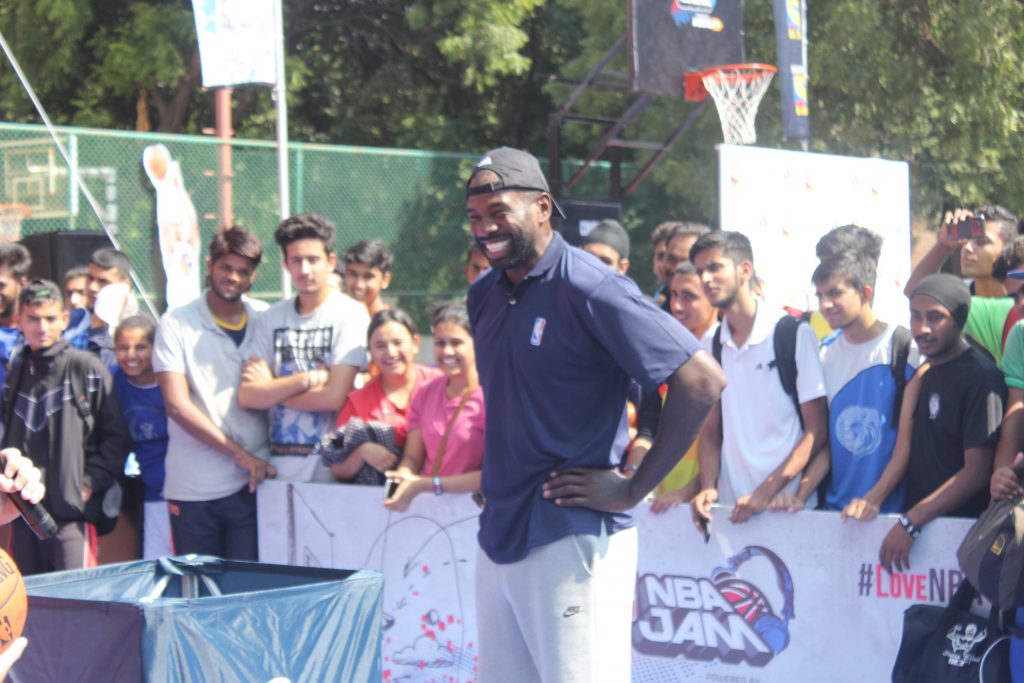 The event began with Mr. Manish Vij, Chief Executive Officer at SVG Media giving a gist of the theme to the audience. Mr. Vij is also a renowned advisor and investor in various Consumer, Internet and Digital Media Start-Ups.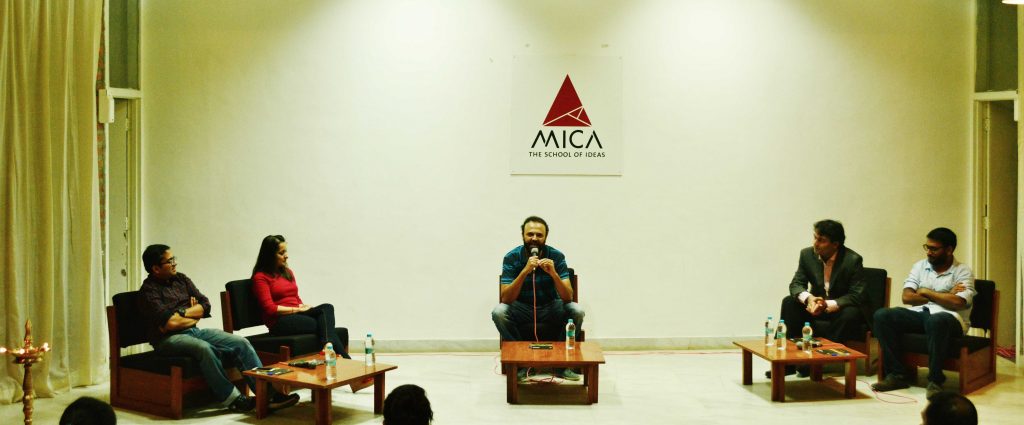 Kanika Bains, head of social media marketing at Paytm spoke about the prowess of social media and its power to reach and connect people globally. Mr. Ajay Bathija, Marketing Manager at Coca Cola, spoke about how Coca Cola embodies disruption. "People can see through flippant initiatives. Coke Studio has been able to drive conversations because of the purpose it embodies. In today's age, brands are owned by the people- that's how marketing is evolving," he said.
Last Manager Standing, the flagship event at Micanvas, puts the best talent's managerial and innovative abilities to test. This year saw participation from premier B schools like IIM Ahmedabad, S P Jain Institute of Management and Research, NMIMS, JBIMS, Delhi School of Economics etc.
(You can apply to MICA here.)
Day 2: The second day at MICA saw two riveting quizzes, organized in association with MiQuest, the student-run Quizzing Club at MICA, the first one being SpEnt. SpEnt, the Sports and Entertainment quiz saw participation from 40 teams with only 6 teams qualifying for the finals after a nerve- wracking preliminary round spanning across various facets from tennis to cricket and football in sports, films, songs, album covers, and video-games in entertainment.
The second quiz was the "BrandWidth" a coveted quiz for all marketing enthusiasts. The quiz had trivia from across the globe with one preliminary round and 3 more rounds with increasing difficulty levels.
Among such international brand centric events, Micanvas did take a note of our very own cult Indian Brands. Cultify, the event puts candidates through 2 rounds, wherein, in the first round participants are required to identify strengths and opportunities to an existing brand, followed by the second round in which they choose a brand and deliberate on strategies that makes it a brand in vogue.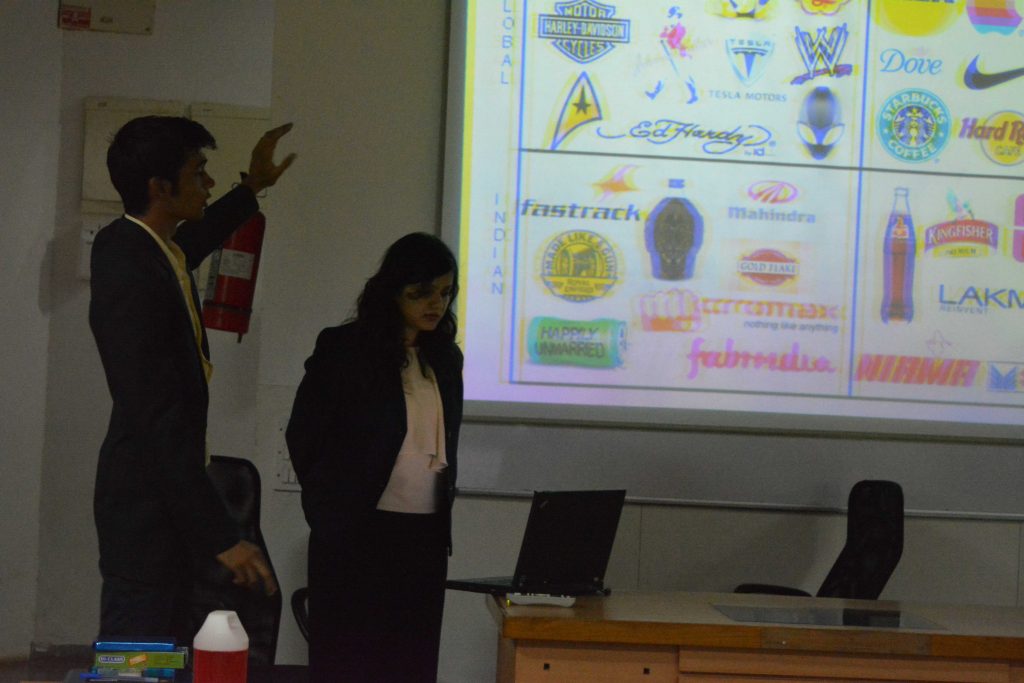 'Startup Monopoly' yet another event at Micanvas, focussed on encouraging invigorating and novel business ideas with the audience playing the role of investors. The Best Startup Plan and the Best Investor were rewarded. Tagline, a fun quiz organized in association with Micanvaani, MICA's student run radio-station.
However, the real crowd puller events of the evening were Critical Mass- the stand-up comedy act by Sorabh Pant and Sapan Verma from East India Comedy and the EDM concert by Dualist Inquiry. The comic duo cracked jokes about the MICAn life, politics, culture and regional stereotypes leaving the crowd in splits.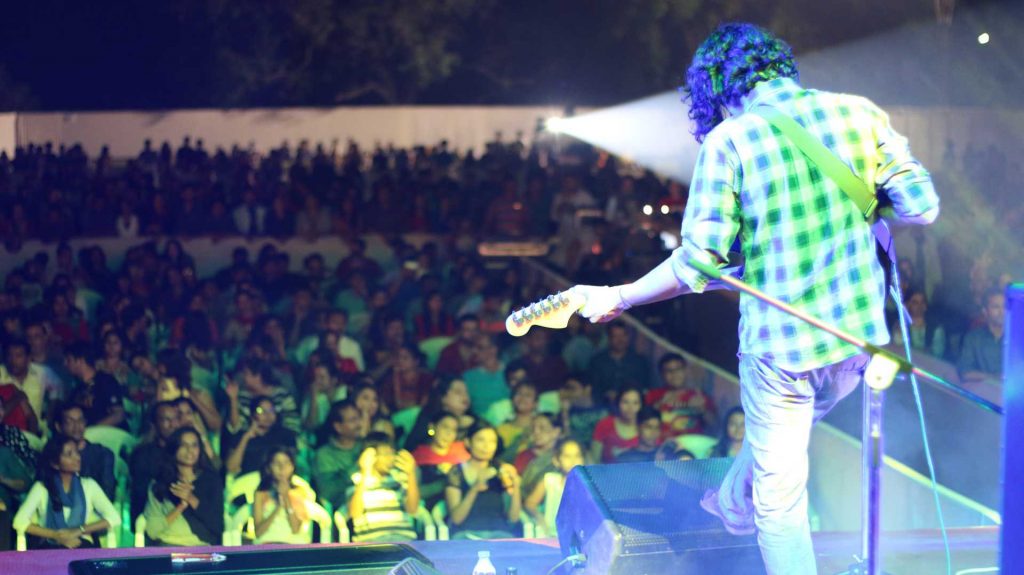 Day 3: Marketing can never be complete without strategic PR! 'Metropotia' an event where students had to create superheroes out of anti-heroes through a PR Campaign. The participants had to chalk out a detailed plan employing budgets and resources across offline and online PR channels. MICANVAS also saw events in association with some well-known confectionary companies like 'Icecreamathon' with Vadilal Icecreams and 'Biscuit Jenga' with Parle Biscuits. 'I Ambush' had participants contributing unique guerrilla marketing tactics using different media channels.
'The Propaganda' had teams presenting on how myriad marketing solutions can be used to showcase politics in a good light among the youth of the country, ultimately augmenting their participation in politics.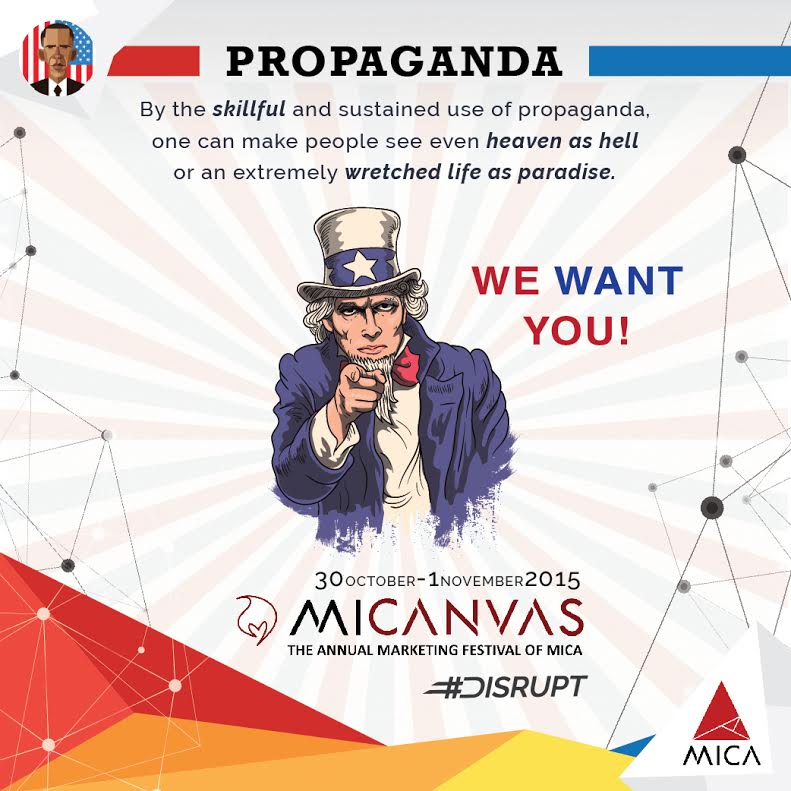 The final round of Last Manager Standing had 6 finalists being put in a quandary to provide practical spontaneous solutions to problems. Prateek Trehan, a first year PGDM student from MICA won the competition and bagged a cash prize of INR 100,000.
Micanvas 2015 had a musical end with the acclaimed Bollywood musicians Sachin-Jigar and singer Priya performing their all time favorites at 'Adrenaline'.
About MICA
Established in 1991, MICA is the first residential institute in the country and perhaps in the Asia-Pacific region, dedicated to creating Leadership in Strategic Marketing and Communication. Its spirit lies in its grasping of contemporariness, addressing the needs of an ever-changing environment. The MICA brand assures effective delivery of Strategic Marketing and Communication solutions to the industry, government and community.
Today, it is the alma mater of professionals serving in leadership positions in some of the best known companies in India and the world, in marketing, brand management, research & analytics, advertising, media, digital and other strategic marketing and communication-driven businesses.
You can apply to MICA here.
This is a Promoted Feature