Mindspecs – The Entrepreneurial Journey by Dr Saugata Banerjee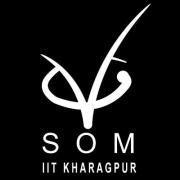 On 30th October 2014, Vinod Gupta School of Management, IIT Kharagpur had the privilege of hosting a guest lecture by Dr. Saugata Banerjee, founder and Managing Director of Mindspecs, an online interview platform in the learning and employment space.
Dr Banerjee is a vastly experienced professional with over 6 years of experience in Ushacomm Pvt Ltd as Executive Director and association with firms like Stern Stewart, Value Analytics & Monitor Company. A PhD from INSEAD, France and MBA from University of Massachusetts, Dr. Saugata enlightened the students with his thoughts and experience on probably the most talked about topic among the MBA students today- entrepreneurship.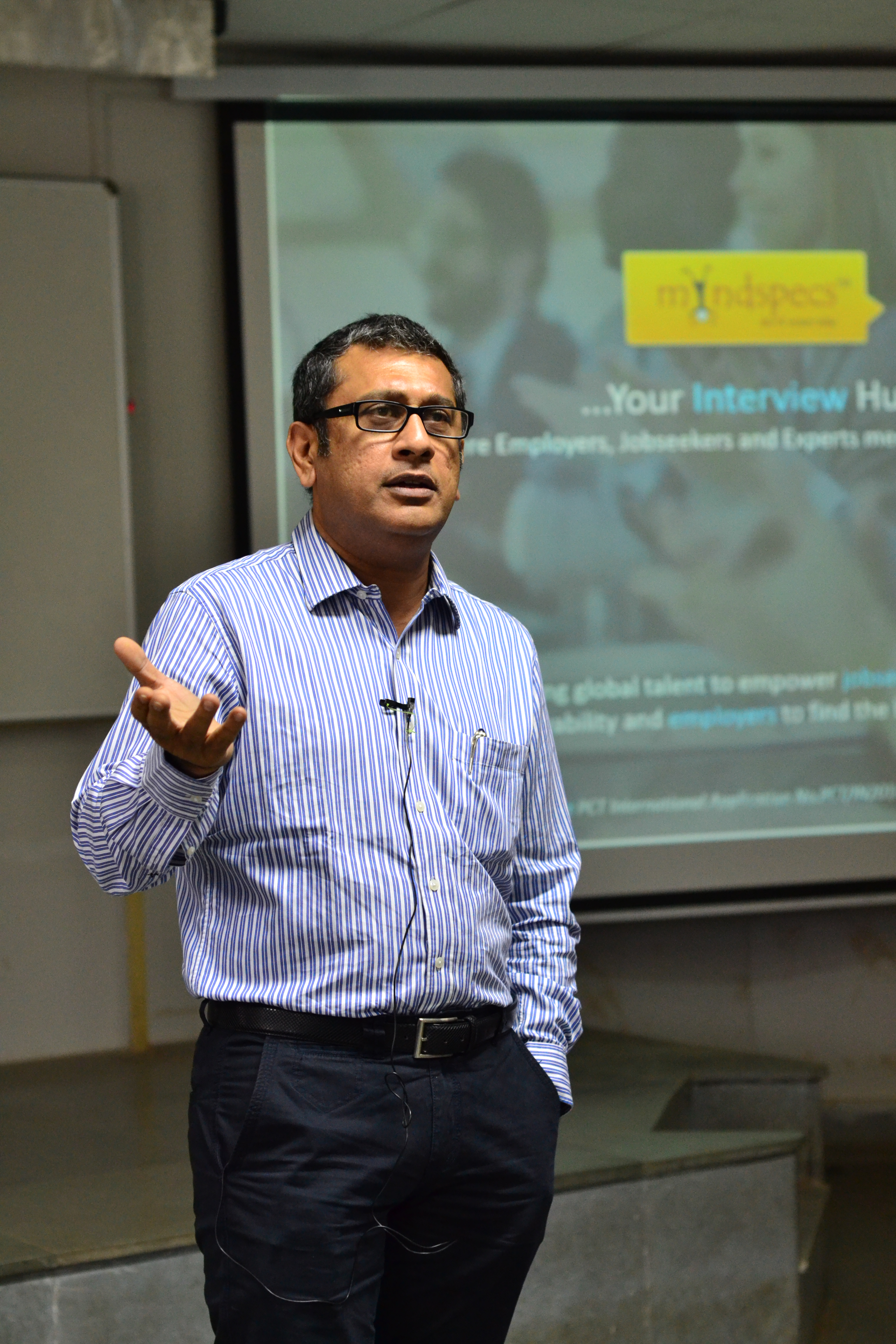 Dr Banerjee started the session by describing about 2 of his start ups- The Biryani Company, which is a food chain in Kolkata with 4 outlets present in the city and of course Mindspecs, which is a community oriented interview platform started in 2013. The guest discussed about how he sensed a gap(inconsistent quality issues) in otherwise a very well established biryani market of Kolkata and how he banked upon that opportunity to start his own chain of restaurants. He admitted that he was initially apprehensive about starting something that was not at all related to his prior work experience but assured the listeners that if one is fully convinced about an idea then he/she should definitely go ahead with it because ultimately it is the idea and conviction for it which matters.
Taking the discussion forward, the guest described about how he thought of starting Mindspecs. He discussed that relevant manpower supply is a huge concern for any industry today and there are several problems in the recruitment system. For instance, for one job position, thousands of CVs are received and more than 40% of them are trash CVs which are either not updated or not relevant to the job. Mindspecs basically is an online community which acts as a connecting bridge between job seekers, employers and industry experts. Vastly different from its competitors, Mindspecs provides the users options such as virtual interviews for skill assessment, recording video interviews, feedback, relevant job suggestions to the job-seeker and relevant candidates for the employers.
All in all, the session turned out to be a very enriching and informative one for the students where they got to know the very basics of entrepreneurship like creating value for sustainable profit, assessing scalability of a business, Do's and Don'ts before starting anything of your own and most importantly- chasing your dreams.
VGSoM Kharagpur
The Vinod Gupta School of Management is a business school in India. It was established in 1993 at IIT Kharagpur and was the first management school to be set up within the IIT system. It was initiated by a distinguished alumnus and a Life Time Fellow of the Institute, Mr. Vinod Gupta. In the year 2018, VGSoM completed 25 glorious years of its existence as a premier B-School of India. Today it is consistently ranked as one of the top 15 Institutes for business management in the country and boasts of a list of illustrious alumni holding prestigious positions in companies across the world.