Model United Nations – All India Political Party Meet At IFMR GSB Krea University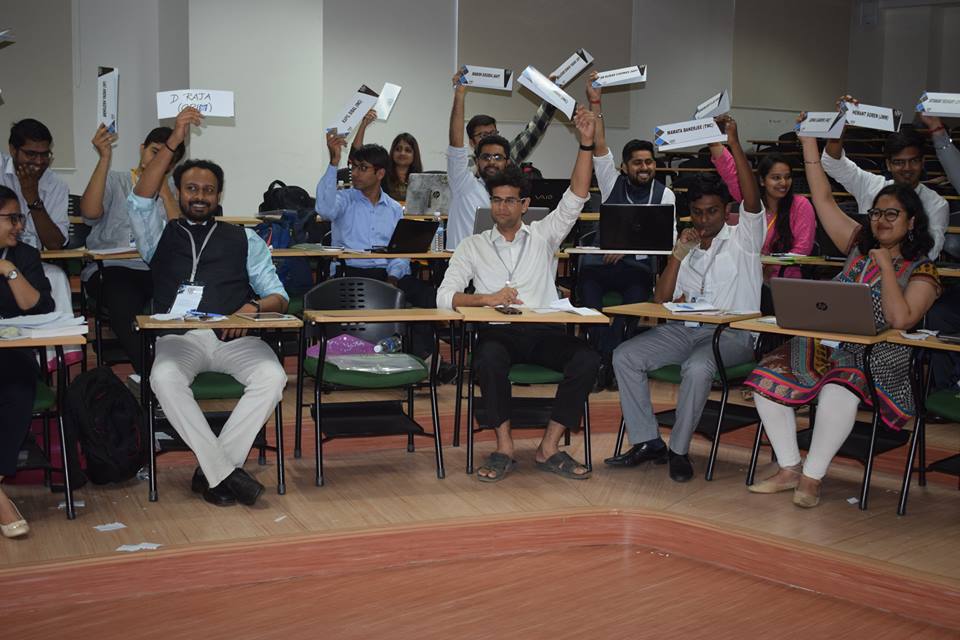 MUNs are simulations of real-life committees where delegates are involved in role play and showcase their diplomatic and policy framing skills.
IFMR has a MUN club dedicated to simulate and shape these events in order to provide a platform to the students to debate and produce arguments for productive reasoning of the current position of the national-international politics and economy.
This time the club simulated the AIPPM (All India Political Party Meet) committee with the agenda: Reviewing the policies and the poll promises of the Modi led NDA government.
Clearly, the agenda itself promised a heated debate with every party trying to prove its point over others. The event was conducted in the HC Kothari hall where the delegates were distributed into two fronts, one being the ruling party (NDA alliance) and on the other side was the opposition with many regional parties to spice up the condition.
There were three sessions held, the first and second session being General speaker's list and the last one being a parliamentary debate. The heat kept on enraging with every minister putting forth his/her views and answering the questions from and across one another.
The committee concluded its proceedings at the end of the third session which being a parliamentary session invited chaos amongst the delegates with every minister proving his point. The session concluded on a note by the speaker and official closing by the executive board thereby disclosing the awards for best delegates and the special and verbal mentions.
Sumeet Pandey
A first year MBA student at IFMR-GSB Krea University
Member of The Editorials & Communications team, IFMR
IFMR Graduate School Of Business, Krea University
Established in 1970, IFMR Graduate School of Business, Krea University is a leading business school with the objective of moulding ambitious young men and women into competent and socially responsible organizational leaders in a global setting. IFMR GSB is fortunate to have pre-eminent faculty members, most of whom have Ph.Ds from well-known institutions in India and the United States.