Monica's Experience At Pragati – Student-Run Social Sensitivity Cell At IIM Indore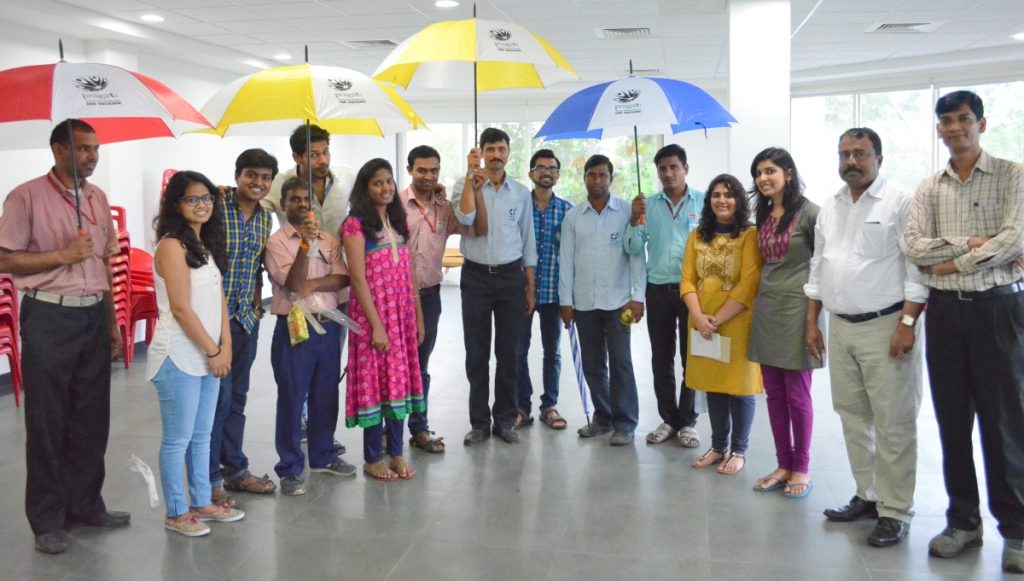 'The room is a mess!' I heard when I called my friend who already reached the campus before I did for the new term registrations. I rushed to the hostels, checked my room and she was not lying. I asked here and there and got hold of the housekeeping staff and begged her to clean my room as soon as possible. She immediately followed me armed with her broom.
This is how our term at IIM Indore usually starts. Next task-shifting those big heavy boxes from older hostel rooms to the new. Again, the housekeeping staff came to the rescue. They shifted all the boxes, not just mine, all of ours, with a smile. I couldn't be more grateful to somebody the moment I stepped in the campus. With busy lives on campus, little do we care about the people who make an impact on our lives in silent ways. But at Pragati, the IIM Indore's student-run social sensitivity cell which stands for 'progress' and this idea forms the very essence of the club. With the aim of serving the under-served, Pragati's core team, along with a multitude of volunteers, organize a number of events throughout the year.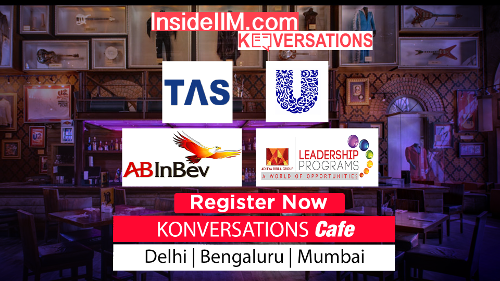 'Ah! The term has already started and we have so much in front of us', cautioned Zeba, secretary of Pragati, Social Sensitivity club of IIM Indore. 'Like what?', everybody chorused. So ahead of us was organizing an event – We care – for the housekeeping staff and the gardeners. 'What's it all about?'-Another question propped in. 'Let us show our gratitude to these guys by gifting them something useful', said the secretary. "Now that it will start pouring in Indore, why don't give them umbrellas?" was one of the suggestions. It was so ironic that some future businessmen were actually thinking beyond money. People say that when you are a part of an institution, you should look after the needs of every other entity, but sometimes these people are not even considered a part of the institution. So, the event was planned out. Our agenda was to show our gratitude towards them and making them believe that they matter to us and are an integral part of IIM Indore.
So the execution started, with Zeba and Ashutosh looking after the Umbrellas, Nirav and Shernia looking after the arrangements for the snacks, Manjula looking after covering the event and Nivedita and I, looking after the invitations.
The day came and these people were called in the main hall in the Administrative building. 'They always think they will be scolded', said Mr. KV Satyanathan, who was helping us in organizing the event. The event started, and their fear turned into happiness when they heard the cause. The addressing speech from the Director, Prof.  Rishikesha Krishnan bought a smile on their face. We could see a sense of satisfaction in their eyes and smile. 'Didi, I want a blue umbrella instead of the yellow one', said one of the housekeeping staff. They told us our problems and felt as if they are one of us.
The event concluded with gifting them umbrellas and it meant a lot to see happiness on their faces. We found ourselves happier seeing the smile on their faces. Apart from such activities, every year, Pragati takes the onus of educating students from a nearby government school about computers as well as on how to use it. Pragati conducts a 2-month long Adult Literacy Program that focuses on imparting class 10 level education to the worker staff of our Institute. We also engage in other activities including a Tree Plantation Drive, Career Counselling for school students, a Blood Donation camp and a Book Donation Drive. We also organize book donation drive for MBA students of other local colleges. The event witnesses a huge turnout with nearly 800 students turning up every year, to collect the books. Overall, nearly 1000 books worth approximately Rs. 4 lakhs are distributed to students each year. These events provide a platform to the participants where they can use their ideas for the benefit of the society.
——–
About the Author: 
Monica is second year PGP student of IIM Indore. She is the member of Pragati and also Idanim – Dramatics club of IIM Indore.