The Month Of First Term Exams And Summer Placement Preparation – The September Syndrome
The dreaded month of September is here. For those who do not know what September Syndrome is, let me clue you in. It is that time of the year when most of the b-schools in the country are about to witness their first term exams and at the same time the students start preparing for their summer placements. I also fall in this category of students and trust me, the symptoms of this syndrome are quite visible across campuses.
First of all, most of the students (like me) are underprepared for the exams. Somehow, I managed to survive the past three months, yet I don't know what my fate will be at the end of this month. Throughout the term, a b-school has so much going around itself that one can hardly find time to study. Case study competitions, quizzes, committee selection processes, parties etc. have already made you sleep deprived and you can't imagine yourself sleeping for the next one month as well. However, there are people who love studying and will not compromise on their grades at any cost. You can always find them in the library!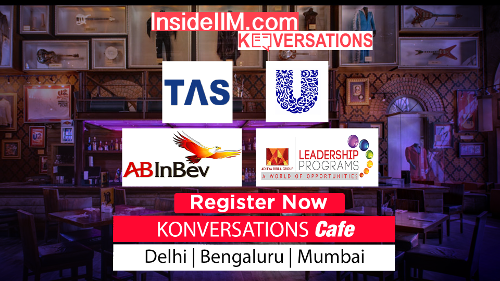 Secondly, the summer placement season is around the corner and people are gearing up for it. A sense of competition grips the entire campus and you start to identify those who can be a threat to you in a GD. They say, in the month of September you may end up making enemies for life! People have already started labelling you on the basis of your GD skills. Ladies and gentlemen, the fight has just begun. Summer is here!
A critical symptom of this syndrome is that you will see juniors running around the campus with their CV's. They want it to be perfect. After all, no one wants to miss out on any opportunity to get into the best companies.
Another very interesting symptom around this season is that you will see people breaking up with their "friends", just so that they can focus on everything that is coming up. This is the extent to which September syndrome hits you. Singles don't have to worry about it.
Each passing day builds up pressure on the students. Some are mulling over their CV, some are working on their GD skills while some are focussing on their scores. Everybody is up to something. Some of the students are good at managing all of this and still have a good sleep at night. They do not sleep during lectures and are up to date on all their assignments. They already have an eye on the companies they may want to target and are preparing accordingly. However, they also have to face their best competition in the process because those who have made it to the premier institutes of the country are no less than them. September syndrome grips them all!
Still, there are some who are living the life of Riley and sleep their day off. I think I also need to do that. Wake me up when September ends.