Mr. Kwan Chee Sun, CEO, Standard Chartered Global Business Services, India, Addresses The Audience On IIM Trichy's 6th Foundation Day
IIM Tiruchirappalli (IIMT) celebrated its 6th Foundation day on the 4th of January, 2017 with a grand function. The Foundation Day marks the inception of IIM Trichy as the 11th Indian Institute of Management.
Mr. Kwan Chee Sun, Chief Executive Officer, Standard Chartered Global Business Services, India, was the Guest of Honour. He reminisced about his career spanning 26 years and how he had kept learning and adapting to the changing business needs. He quoted an excerpt from Warren Buffet's interview, where Mr. Buffet was asked about his secret to success, for which he said that it was about taking the 'right decisions'. On being probed about how to make 'right decisions', he said that it is 'through experience'. When asked how to gain experience, Mr. Buffet said that it's gained by taking the 'wrong decisions'. Mr. Kwan Chee Sun believed that he took more right decisions than the wrong ones, which contributed to his success. He said that the IIM's are producing key talents with the right background, talent, training and knowledge. He talked about how the year 2016 was a year of disruption and how his organisation was a massive engine of change and innovation.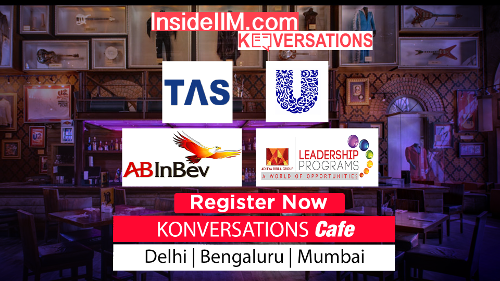 He mentioned that the major competitors in future, for banking were not from within the sector but organisations like Google, Amazon and Alibaba. The key question was whether the sector was ready for disruptive changes. He told the students that there were four important things they need to always keep in mind. First, learning new things is critical. The moment you stop learning, you should look to change your role. He said that his career graph was an example of this and had helped him get to his current position.
Secondly, a business manager should always be adaptable. Around fifty percent of the new jobs will be robotized in the near future. New jobs will take their place – which will require completely different skill sets. The ability to learn and adapt is the only "job security".
He also exhorted the need to develop a cross-cultural intelligence. In the globalised workplace, peers, team members, employees and staff will be from different parts of the world. It is very important to be sensitive to the cultural differences and develop the necessary soft skills to deal with different people.
Mr. Kwan Chee Sun closed his speech by telling students to never lose sight of their integrity, values and conduct.It is crucial at the individual level and also at the organisational level. Reputation and trust take years to build and can be destroyed in a moment.