MS Vs MBA – Engineer's Edition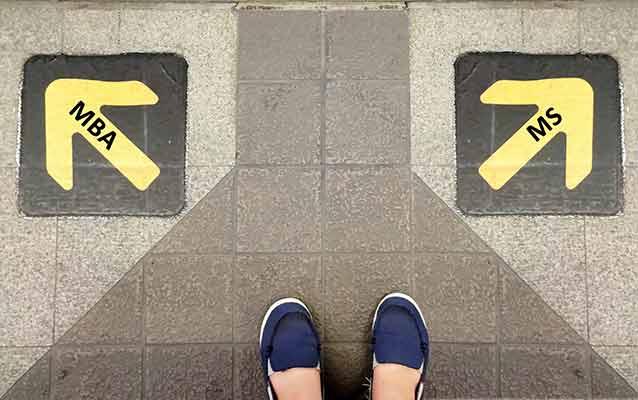 Engineers these days are venturing into different avenues, such as management studies, entrepreneurship, research, arts and the list runs long. You name it, engineers can do it. The opportunities available have grown horizontally as well as vertically across sectors but the age-old dilemma of MS vs MBA still prevails. The number of engineers opting for an MBA or an MS abroad has been increasing with every passing year. What confuses most of the engineers is how exactly should one take this call?
MBA after Engineering: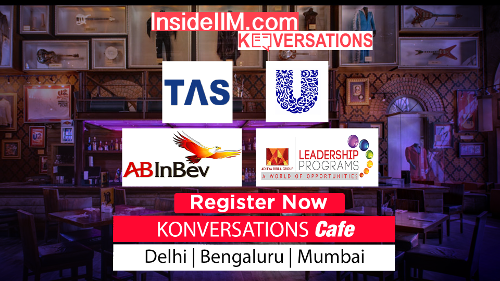 As an engineer, I remember having read an article about a flowchart to help you decide whether you are inclined towards MS or MBA. The differentiating question being – Are you inclined towards academics? A "no" would take you towards MBA and a "yes" to MS. I realize how misleading it was, in retrospection. Most of us engineers have this perception that an MBA is only about interpersonal skills and business acumen, which is certainly not the case. Getting an MBA degree from a top college in the country will require a lot of academic dedication and sincerity.
Then why take this different route after having invested 4 years for obtaining a technical degree?
The answer is quite simple. MBA after engineer is not an illogical route but a gateway to a whole new range of opportunities. As an engineer turning into an MBA, I'd like to assure you that engineers receive equal, if not more opportunities in all sort of roles offered on campuses, be it sales and marketing, finance, operations, IT, HR as well as consulting. The quantitative skills of engineers are highly valued when it comes to analytical roles. So, if you have realized that the technical world is not where you fit well, you can go for an MBA, if it matches your aspirations. Understand what work one does after completing MBA. Study about the roles offered on campuses. Remove all your biases because an MBA is going to be a fresh start. Do not let peer pressure or those placement figures influence you into choosing the wrong track. I've met students regretting their decision of an MBA and going for a second MBA just to correct that mistake. Research is the key, do not assume anything.
MS after Engineering:
After having associated yourself with the technical world for 4 years, it makes perfect sense to take your commitment forward and dive deeper into your chosen field. If the technical world is where you find solace, there is no need to start afresh with an MBA. An MS is the right choice for you. How would you find out if you want to stay in a technical role? The answer is easy, take a job and find out what you really wish for.
A decision of going for an MS abroad involves significant commitment in terms of time as well as money. Also, the unpredictable job scenario always adds to the confusion. All these factors often lead to inhibitions among candidates. One must only research about the different courses offered by the universities, the opportunities they would get and the overall value addition to their career. MS is an advanced course and it is mostly application based. We Indians have been brought up in an academic manner. Think carefully whether you really enjoy applying your technical skills to solve real-life problems.
The MS vs MBA dilemma has become more of a cost-benefit analysis in recent years. One must not forget the essence of the education. Focus on what you enjoy and what you wish to study, the rest will fall in place.
Cheers!