Mumbai, Future Generali And Me – Abhijit Kar's Internship Experience At Future Generali India Life Insurance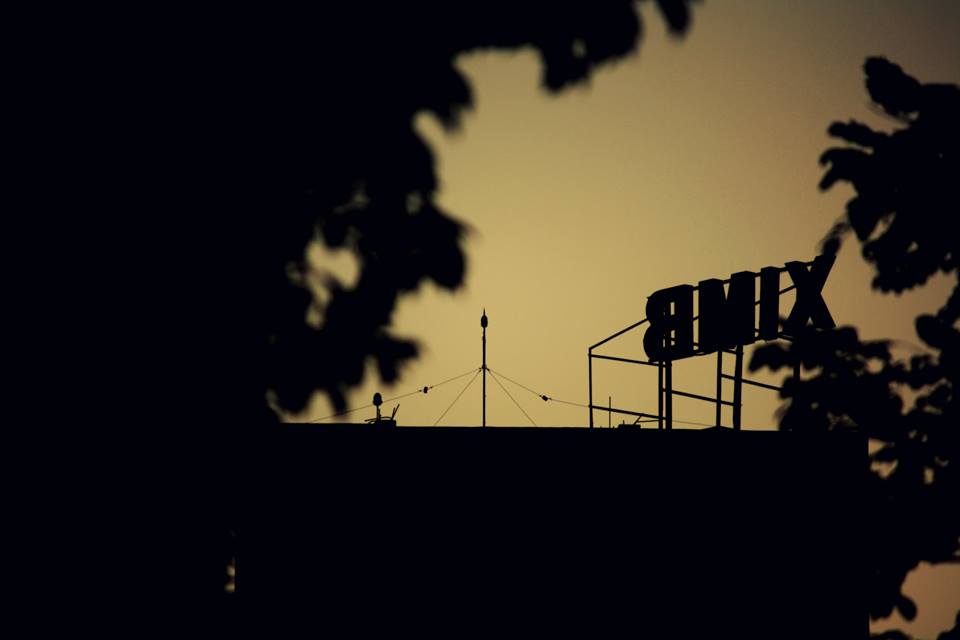 Things have happened around Mumbai for me; resigning from the first job at TCS without another offer in hand, twenty days of wilderness and then an offer from Reliance Jio, all in the city of dreams. This time, it was my internship at Future Generali India Life Insurance (FGILI). Well, I would like to believe, there are two kinds of students in MBA, those who like finance and then there are those who don't. I happen to belong to the second category. I disliked finance so much that I didn't even bother to apply for marketing profiles in banking, finance and insurance companies. But then again time moulds you, compulsion makes you reach places you never thought of. FGILI happened and the offer letter suggested a stay of two months in Mumbai.
It was mid of March that we came to know of our joining dates. From online websites, the obvious sources and hard-earned local contacts in Mumbai, we gathered information regarding the places available for rent in and around Lower Parel, it being the office location. After putting in a lot of effort, we found a place, one that would accommodate the three of us from XIMB along with two others in a single room that cost us each around nine thousand per month. I sent a friend of mine just to cross check if the house really existed and alas! There was a room too. You cannot take chances when you are booking a place being 1600 km away by the help of only a phone call. Luckily, as described by the owner, it was of brick and mortar, a tangible place located on the sea coast with a view of the Bandra-Worli sea link. The house had a personal beach and you could spend hours there. Lucrative, isn't it! Same we thought and finalised the place. The amount paid in advance. Next, the flights booked. And there we landed in Mumbai on the first of April.
Reality part one struck. The house or the place where we were to stay was an asbestos ceiled room with five beds bordering different directions, million-year-old mattresses and two smaller-than-you-can-think washrooms. Heck! It was a matchbox for a place. But the rent was paid already, damage done, so there was no question of backing out now. Now let me introduce you to our not-from-XIMB roommates; one an XLRI alum working at Yes Bank and the other was an engineer in Mahindra. And the first important thing they said was: "What happens inside the room stays inside the room". Well, that did give off scandalous hints. But then it turned out to be nothing like that :p. What they really meant is that they used iron boxes and induction cookers without the permission of the owner. Yeah!
The journey began with the search for affordable food. Lanes and by-lanes, we searched them all just to find out that we had picked a really expensive place to stay. On enquiry, people reasoned, "You are in Mahim, the establishment costs are too high for the hotels to provide cheaper meals". I, being a vegan paid the price. My friends still managed to locate a few affordable non-veg food joints but I had to have the higher priced meals (real ones as in dinner and lunch)  else resort to the pavs. Yeah! the Vada-pav, Usal pav or Misal pav. Now here comes learning:
What is Usal pav? – Dried white peas cooked in spicy gravy is served with onions and pav.
Then you ask, what is Misal pav? – Try guessing! – It is Usal Pav served with a crunchy mixture.
Well if someday pav production comes to a halt, Mumbai may stop altogether. By what it looked to me, Mumbaikars consumed more than half of the pavs produced in India. And people keep saying that Mumbai depends on its local trains; it's PAV that runs Mumbai :p.
Now that we have touched the topic, let us deep dive.
"Mumbai Locals"
If you are a chemistry student and you say that the hexagonal closed packing has the highest packing efficiency, you are caught wrong-footed. It's the Mumbai locals. It's that packed, that if you dared enough to travel in one, all you can manage to see is the ceiling of the train bogies. And I tell you, marketers are genius people and leave no stone unturned. So you'll find advertisement posters on the ceilings here. Do I need to describe more! On a serious note, Mumbai locals are wonders that eyes take the time to believe. Inexplicable, what they do and the efficiency, one has a lot to learn.
Now let us come back to the crux of the tale, the internship saga. After an informative induction programme that stretched for three days in the insurance sector and FGILI, we were allocated different projects. My mentor was Mr Mukesh Thakur, VP, Branding and Communication. He shook hands and introduced me to the entire marketing team there. Then he explained the project that was entrusted to me. He said, "I count on you, the project is very close to the CEO's heart, give your best shot". Then the next line was heavy, confusing and somewhat frightening, "I will only show you the goal post and you have to score the goal". And the next few days, we did not have any discussion. Three to four days went by and he didn't ask me anything related to the project.
Was I at the wrong place!
Are they taking the internship seriously or not!
Why am I wasting my time here! ……..  So many questions and no one to answer.
So I decided to take the first step on my own. I prepared a PPT with the probable reasons and solutions to the problem statement and presented it to him on the seventh day of the project. He was happy to see it and explained to me that those reasons were my hypotheses and I needed to prove them. My juggernaut had started. I had a view, I had a plan. Growing in confidence, I started interacting with different teams, chalking out the real root problems. Then I conducted a telephonic survey to prove some of the hypotheses. The results were satisfactory but signalled the need to have some more exhaustive surveys. In all, I completed four different surveys. My PPT kept on building from strength to strength.
While all these were happening, we had a war on with bed bugs at home every night. The bed bug killer spray was ineffective, to begin with, Odomos didn't protect us and things started to go out of control. One night when my friend switched on the light as a reflex after getting bitten he found hundreds of them swirling around his and my beds. Then we decided to get rid of the mattresses and sleep over the wooden bed directly. No cushion meant pain but then again, economics had taught us about opportunity cost and we chose not to deal with bed bugs.
Coming back to where I left, we all put in that long last stride. What if the "last" is advanced? My mentor did it. The final presentation was scheduled on May 23 but he asked me to bundle up everything by May 10 and informed me that I would be presenting my project to one of the Sales channel heads, Mr Subhasis Acharya. At that point, all I had was a week. I kept working for long hours at the office and then again slogged at home till late hours. I recollect working more than sixteen hours a day for this span. It was not continuous mechanical work, rather one needed to think and check what options would click. On the tenth day of May, I presented the PPT to my mentor which offered nine suggestions in total and the same I presented to the Sales Head, the very next day. The presentation went on for about an hour and eventually concluded with eight suggestions being accepted. It was hard to believe that my suggestions were being implemented on a live platform. Happy and energised, I thought the job was done and I could relax a bit. But it was my mentor again with these words, "You have answered the "What" part of the question; now plan to answer the "How"".
This made me follow up with the teams entrusted with the various actionable suggestions. And the next few days I sharpened the PPT and added a suggestion more.
In the meantime, my PPT had been shared with the Generali team back at Italy who appreciated the work. All pumped up I walked into the Board room for my final task, the presentation to Mr Munish Sharda, CEO, FGILI. I was the last one to present among all the six interns. The presentation started and Mr Sharda asked me to explain my approach to the problem. Once satisfied, he allowed me to take the discussion further. The board room was packed with all the channel heads participating in the intern presentations. It took me a while to gather my confidence and move. But once I saw acceptance in the CEO's gestures, the story changed and I was giving the presentation of my life, explaining, answering questions, moving up to the projections to point out things and what not. Throughout the presentation, Munish appreciated various parts of the project and kept telling the team what should be implemented and how. The presentation ended with an applause from all. But the moment of pride was yet to come. Munish stood up and said,"I want to gift you a book, a book on NPS that will help you for the next forty years of your job life". That book was also a gift to him. Important to mention here is that I was doing a project on the Net Promoter Score. However, it won't be justified on my part to share the entire project details here. The following is the letter from Munish on the gifted book:
Figure 1 – The book presented to me by the CEO
Figure 2 – With Mr Munish Sharda, CEO, Future Generali India Life Insurance
And this one is a Well Done card presented by my mentor:
Figure 3 – "Well Done" card presented by Mr Mukesh Thakur
Another great experience I gathered was an interaction with film director Mr Shoojit Sircar during the Pre-Production Meeting of an advertisement. I am really thankful to FGILI for this wonderful exposure.
One thing that keeps troubling me about the insurance industry and which I wish to change someday is that people say, "Insurance is most of the push sales and least of pull sales". I wish to make marketing play a greater role in the insurance sector.
Apart from these, thanks to Mumbai for being a wonderful host to my most loved days and also for inspiring me to write on the theme "Mumbai: An Introspection" on my blog.
As an ending note, I would say,
"Mumbai is the most difficult terrain to drive your vehicle of ambitions but then straight roads never make good drivers"