Mumbai to Kolkata via Pune – An Internship Saga with an Insurance Company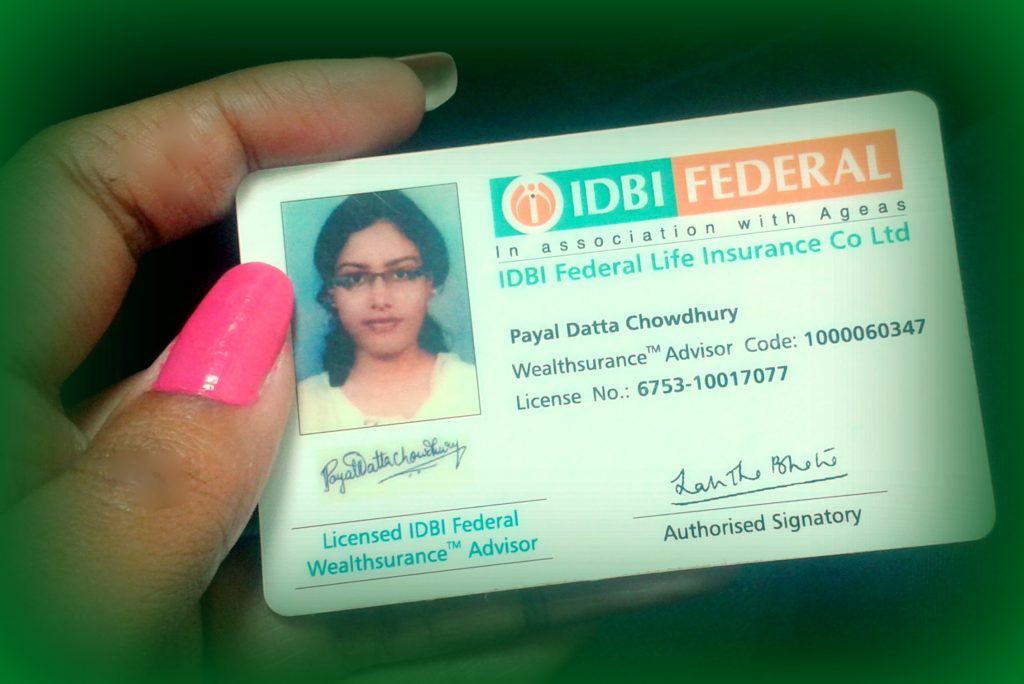 No prior work experience yet eagerness for the working experience! The sector where majority interns from the elite B-schools would not like to intern with, but that provokes me to pen down my two months summer Internship experience- Insurance industry and the company – IDBI Federal Life Insurance Co. Ltd. – The Bad turned Good Part.
No chauffeurs to receive you at the airport, but a simple yellow-green colored auto-rickshaw peeping into your eyes to board it at the earliest! No knowledge about the city atmospherics but enthusiasm to explore every nook and corner of it in two months! At every angle of your eyeball, you can get a glimpse of either of these: a rushing red-colored BEST bus, superfast local trains, people walking at a pace which can't allow you trace them once your eyelid drops, road-side sabjiwallas, local garment sellers, humidity even at morning 6:30am.
Ah! Is it too late to guess the city of Mumbai!! –The Good Part
Well, dear readers, the onus simply lies on you how much you can extract from your internship and to what extent: Be it learning experience, working experience, fun, friends, appreciation etc.
6th April, 2014 with lots of thoughts spiraling in my mind as I stepped out of Dadar railway station, I murmured inside 'Yo girl! So finally you are here in Mumbaaaiiiiiii, all the best dear Me for the internship + adventure journey ahead. I am sure you will rock!!' As planned, I took a cab and headed to Borivali where I confirmed my stay before stepping in the city. The day epitomized unpacking stuffs, gossiping over cups of coffee with to-be flat-mates cum friends, ironing formals for the next day and all good thoughts.
7th April, 2014. The first day at office and the offer letter in hand stated 11:00am reporting time. I started from home for Borivali station at 8am and was guided by friends that I would reach by 10am for sure. Western formals well-ironed, hair-do in a perfect bun, a favorite Timex watch, a bag hung in a shoulder with a second-class local train ticket in hand and waiting for the fast train to Dadar. 8:45am train arrives! Ladies compartment flooded with ladies stepping with heels on one-another's feet, lack of oxygen to breathe, standing still for 15mins at a single place without any scope of moving an inch. 9:10am a sigh of relief because it is Dadar. Now the second mission was to catch the train on central lines for Ghatkopar, where my office was located. But who knew how to change from western lines to central lines. Tried hard to stop a few guys and ask. Every person rushed like a storm from one platform to the other. Wasted almost 20mins trying to figure out wherefrom will I, the poor little soul new to the city, get the local to Ghatkopar. Friends over phone tried explaining from every angle but unless you discover, nothing is of help on the spot. Off lately, I discovered how to reach the Central side platform and boarded a slow train at 10:30am. 11:10am I reached Ghatkopar. I boarded an auto that would take another 7mins to reach office. I got pissed off because of two reasons: Fear of being 20mins late on the first day due to local train atmospherics and secondly when I soon realized that I lost my favorite Timex watch while struggling to get inside the train. I was in awe. Horrible First day Travelling Experience!!
With my good luck, I found that many interns from other B-schools were yet to come and the introductory session began at 12. Till then I enjoyed looking at the cabins, the glassdoors, the enticing interiors in green and other amenities. We were greeted and briefed about the roles, the company, intricacies of the business, the JD (as a reminder), do's and don'ts, project objectives, sales objectives, targets, commissions, stipend, performance evaluation, client handling, remunerations and appreciation certificates etc. The next two days followed product training at the Company Headquarter at Lower Parel. I was given a market research project: To study Brand Equity and its effect on sales and the sales objective was to sell five insurance policies with a minimum premium collection of Rs.1lakh. It sounded interesting and challenging enough. Next, we were asked for a lunch-cum-interaction with the mentors that comprised of business heads of different divisions. We got an opportunity to ask them all sorts of queries we would have then because not much of us had an idea about working in the insurance industry–Interesting Induction!
So my market research project asked me to study Brand Equity in-depth and have a research on what impact it lays on sales. I had to conceptualize everything from scratch for that matter as in where to start with the literature study, how to frame questionnaire, how to collect genuine unbiased responses of people who hold insurance products, what all tools to be used to analyze the data and get desired results. Also, I had to implement the entire thing alongwith sales target to be met well on time. It took me a week to understand and frame an itinerary for the two months on how to successfully complete the project as well as sales. Our mentor was very helpful to guide me through the process. There was no particular time when you can contact her over phone or email. Anytime you contact her and she would be ready with instant replies over phone, on emails or on Whatsapp, She would clear your doubts even at 2am regarding client confusions on Whatsapp messaging – What a Cool Mentor!
The preliminary target itinerary of deadlines was as follows:
By 15th April, 2014- Submission of project proposal and closing one policy. That would entitle me as a Rapid Starter. Project proposal was submitted on time and got a green signal to Go Live. But the closing of one policy did not happen then because the week passed wandering in the streets of the unknown city from one place to another searching for a suitable accommodation for the rest two months. Unable to figure out a reasonable priced accommodation, I chose to stay where I was staying, though it would take long travelling hours. Nevertheless, I was not disheartened and alongwith my friend, an intern in the same company, I started to plan how to convert a policy and close it at the earliest. We chalked out certain plans, for example, if we talk to 20 people in a day jointly, one might convert. Poor inexperienced souls we were. Nothing works always as planned. While the study on Brand Equity was still on as in the factors on which Brand Equity of a Company depends, converting a policy was crowning my head all the time. Not much late, when we realized that people often had lack of trust and lack of sense of security by investing money with us, the unknown agents, when the market leader like LIC had its agents around them.
Plan changed! Now we felt let us target the chain of prospective clients who know us and would not hesitate on the trust factor. This made me travel to Pune, as I had a prospective client in the city, with a tatkal ticket in hand where I found that with proper benefit illustration and negotiation, I closed the first policy- Feels like winning the world!
Back to the city Mumbai again. Monday, merrily I went office and submitted the documents getting a tag of the Quick Starter. An inexperienced person in this field never felt so delighted. Back on the way, the friend and I visited Siddhivinayak Temple, a long time desire of visiting that holy place came true. What next? Fun on the beach. Nariman Point it was. The tri-cone stones, water tides, balmy breezy wind that entangles your hair strands, couples walking hand-in-hand, coffee and chips in hand. Wow!! It made my day. – Happy beginning of Work + Tourism!!
By 30th April, 2014- Submission of Interim Report and closing of two policies. My mentor asked me to always be prepared with a proper product pitch comprising of some relevant facts and figures that demonstrates our product an edge over competing products. I realized the importance of it after I experienced it when clients counterfeited with the competing Brand-products and often left me puzzled. I struggled to explain them why my product is the best over another. I learned that not getting disheartened, having a smile of confidence and belief in oneself is the success mantra to convert a sales target. So the Interim report again successfully submitted which got a green signal to proceed further. Contacting clients took a rapid pace and now it was so convenient to explain them product benefits. At times I felt, wow, I discover the salesman in me. I have good pitching skills and never found it before. There was no better platform than this to measure the same. Awe!! Next mission was Indore. Rang a friend there to explain the policy and he already had a similar plan. Huh!! Got contact details of other prospective clients from him and felt excited how the tree chain worked. Spoke to them as professionals, convinced them, addressed their queries satisfactorily, justified every benefit they would receive and wow! I successfully closed two policies over telephonic calls. The friend at Indore who gave me these client contacts helped me by couriering the documents at Mumbai.
The day of Joy: Head HR from Chennai travelled to Mumbai to see the work-in-progress of the Mumbai Branch interns. I was just so glad to meet her and directly handed over the two more policies I closed. She was really happy with my work and appreciated my efforts big time. Her constant support and appreciation boosted my confidence further. It ringed my ears a couple of times the way she appreciated my efforts in-front of all the interns of other B-schools. –First Impression to your Mentor certainly matters Boss!! Entitled Silver Starter this time!!
By 15th May, 2014- Submission of Pilot Study. With the help of peers, I framed a questionnaire which would collect responses of the target segment and intelligently capture their views on the brand, the product, benefits they seek when buying an insurance product, brands they prefer, loyalty checks, personal data on their annual income and investments they make etc. The survey was floated online and distributed offline. I successfully submitted the Pilot study report and now was the time to heading hometown of Kolkata where I could enjoy few days of togetherness with family and obviously Sales-Sales-Sales!! Soon when I realized that I had to depart from the city of Mumbai, I had a sheer grin on my face and listed down what all places I could cover.
Enjoyed a night trip to National Park, Cycle trek, Bandra-Worli sealink, Hotel Mariott, Juhu Beach, Lokhandwala market, night long drive with a couple of friends, mid-night dine at dhaba and that half completed the list. Sunday morning headed to CST and enjoyed Gateway of India, Elephanta Caves on the cruise, Haji Ali, Fashion Street and lots more – A less yet more fun adventure during internship!!
Warm welcome by Mommy at Home Sweet Home-Kolkata!!
On reaching home, the dining table stroked my eyes over flooded with Ilish maachher jhol, Chingri paturi, Muri ghonto, Chilly chicken, Roshogolla, Mishti doi….
My eyes had a glowing spark but I wondered how long it will take me to fit in my little stomach the extravaganza I could see and the aroma of typical Bong food.
By 30th May, 2014- Submission of Final Report and complete closure of sales target. Working harder than ever this time and compiling the requisite data for analyzing the same on tools of market research, I simultaneously met many clients in and around Kolkata and was able to meet the closure target.
People said that Internship in Insurance Industry is gonna be tough- no fun. I counter the same by saying that there exists barely any industry which can make you learn by yourself what a sales cum market research is when people from a distance recognize that you are a sales agent and try to slog doors before you reach, when people try not to proceed with the conversation when they realize that they are on a phone call which is intended to aware them of Insurance products, when people ask you questions which at times you might feel you don't have answers ready to shoot, when you have to make them invest in your company by convincing them hard to reposition their assets, when you could strive hard to close a policy and at the very moment of closing it the client might turn up refusing for some reason or the other, the alternate feelings of dejection and elation. These hurdles definitely extract the most out of you and at the end you get to know how capable you were in overcoming these and coming out with flying colors of success and glory. It is a real-time tester of diligence, patience, sportsmanship, ethics, team-spirit, confidence, persistence and personality as a holistic pursuit. –Challenges Met, Success Earned!!
The summer saga signed off with a week-long celebration at home when I realized I have put on weight as a consequence of love showered by Maa and relatives (the assortment of bong food!!), discovering my strengths and potentials, nurturing my skill-set, learning a lot with live experience and now a zealot to take up the industry challenge.