Musings Of A Recent IIM Trichy Alumnus And Student Team 2.0 Member – Aroop Sanyal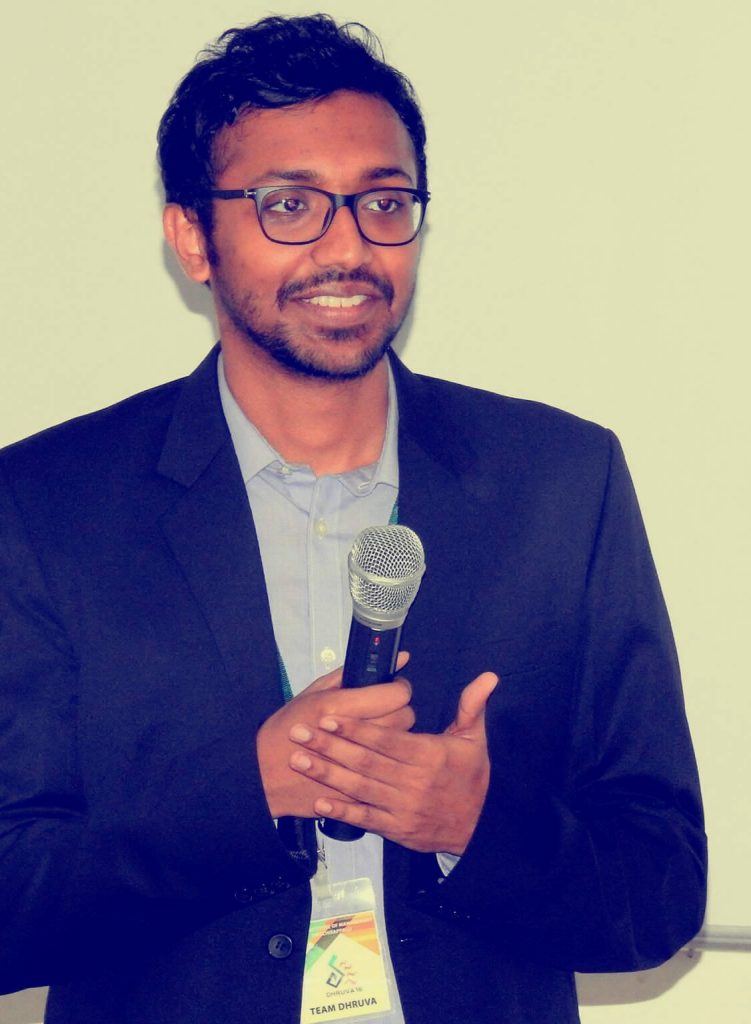 We present to you one of the rare opportunities on InsideIIM where we get to interact with a recent graduate from a b-school and hear about his or her experiences. Such an interaction is quite valuable especially from the point of view of the batch which is just about to graduate, since that would open up the opportunity to learn and be prepared to tackle the challenges due to transition from academic to corporate life, to understand the quantum change in expectations and working style, as well as to embrace the opportunities offered by the Corporate world by leveraging on the lessons from the academic world.
Without further ado, I introduce Aroop Sanyal (MBA batch 2015-2017), who has kindly consented to share his views on the same. Aroop is an alumnus of IIM Trichy where did his majors in Marketing and minors in Finance. Currently, he is working in Cognizant, and takes a keen interest in analytics. And interestingly, he was a Member of InsideIIM Student Team 2.0 from IIM Trichy, so it would be good to get to see him write after a long time for the juniors – this time sitting on the other side of the table, as an "interviewee".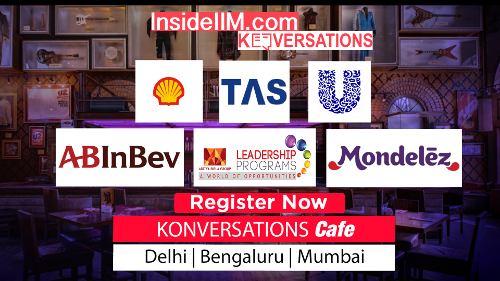 How does it feel to be an alumnus of an IIM, 6 months down the line? What are the surprises (or shocks) you might have faced as you started your career post MBA?
In my experience being an alumnus of an IIM, first and foremost, brings a lot of expectations. This is generally a good thing but does have its caveats as well. Your opinion would be heard and valued in a discussion, especially among your peers. This, however, means that one has to be prudent in the kind of contribution we make in a team, to ensure that it is well thought of and researched. I believe this really helps in being thorough with your work.
Like in my case, coming from a mechanical background and working with an IT giant, it is challenging to directly contribute at times. Which makes it all the more important that I read up on the industry, it's working, current trends, and all that goes into the discussion.
The real support comes from industry experts at your organisation, with whom it is paramount to develop a good rapport. For all our theoretical knowledge gained at Bschool, nothing can replace what an industry expert can bring to the table. I've always been a firm believer in Primary Research trumping over Secondary researched, and this only reinstates my belief.
Other than that I think the strict regime of the b-school more than helps us to live with the demands of work. Unless work is not very demanding, which engineering has more than taught most of us how to deal with.
As a part of your curriculum, you have solved so many academic cases mimicking real-world problems. How similar or different are they when you actually face them on the ground in your Organisation?
Straight up, I'd say a lot different, while the fundamentals remain the same. But being from a Bschool, I'd rather put it in a framework. It's called the IDEA framework:
I

nformation: In institute projects, this aspect is a little easier to deal with. You have your source of information, either a primary research very conveniently circulated to your batchmates or a repository of secondary data from a research paper, or a reputed portal. In an organization, the picture is very lot different, bipolar almost.




At times you will have to deal with data deluges. There is too much of everything. So many rows and columns, that scrolling to the edges literally feels like venturing to the ends of the world. And on other days you would blankly at empty excel sheets wondering where the data would come from, with countless phone calls bearing no fruit.




What I'm trying to get at the uncertainties are at a much larger scale which would make you feel helpless. The key is not to get overwhelmed in either case, and learn how to tactfully deal with the situation.

D

ependencies: In academic projects, our dependencies are mostly limited to batchmates who are easily located on campus, in some form or the other. Who on your best day would complete the whole project by themselves and on the worse be travelling to a different city on submission day? Here dependencies are across cities, states and even countries. And many times your output is redundant until you can work in sync with all the other individuals in your extended team.
Building relations with everyone across verticals and horizontals makes it very critical to deal with such situations.
E

xecution: This is more on the accountability aspect. During Bschool, you are your own boss, at work you have a boss! At your institute, if your work is shoddy, at max you stand to lose a couple of grade points. At work, you stand to win or lose multimillion deals if you are not careful. Hence, there are generally a lot of reviews and due diligence carried out for pretty much anything you bring to the table. The key here is to actively listen to review meetings to gauge the most valuable snippets as to what the customer wants, and what can be our most impactful solution.

A

lterations/Iterations: Which brings me to by far the most tedious part of the job. The immense amount of reviews a deliverable goes through also means a lot of tweaking with your work. Sometimes you end up not even recognising something that you started off with. Rework often is a key part of the job, so it is key that you don't get too attached to your work.
How did you manage your challenges in IIM T vs now in your organization? Do you still pursue your love for football beyond the b-school? (Congratulations once again on winning the Gold Medal of Football in Sangram 2016)
IIMT has given me a lot of happy memories. Term V was a particularly proud time for me. From conducting our maiden biz + cultural fest 'Dhruva', to kick-starting IIMT's first ever E-Summit, and ending with a Football gold at Sangram; the fifth term was immensely fulfilling. I got to work with great teams, led them and learnt from them; all of which set the groundwork for working with my peers at work. Working with people from different parts of the country is something we learn from the very first day of MBA, and it is more of that at work. Time management is another uphill challenge, and honestly, I'm still coming to terms with that.
Football still remains an integral part of my life, wherein I end up playing at least once a week, without fail. Although nothing beats stepping out of Beryl hostel and onto the hallowed Beryl grounds.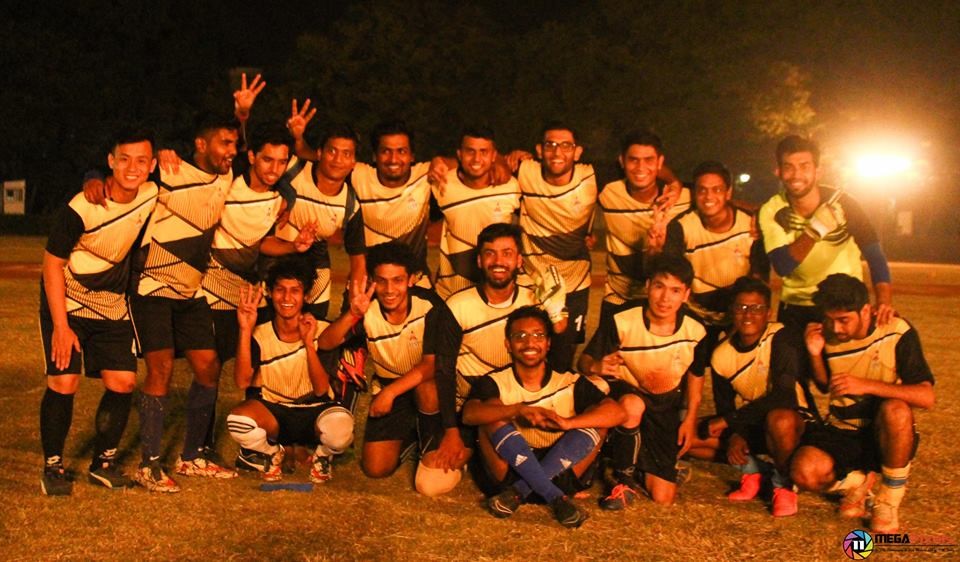 [Photo Courtesy: 11 Megapixels, IIM Trichy]
Coming to your stint with InsideIIM Student Team 2.0, please explain how did it help you in your career and personality overall? What were the key challenges and takeaways?
The InsideIIM Stint was a great platform for anyone to who loves to write. And Ankit (Doshi) and team tend to give a decent amount of freedom with the content you want to cover. From articles on your specialisation, to happenings around campus, student profiles, live chats with aspirants and even interviewing faculties. It is a great way to gain perspectives into the kind of backgrounds students come from into the MBA program. Like speaking to Ajit and Hardik, my neighbours from the hostel – where one came from a medical research background, to the other who spent many long days on a merchant ship. It also gave me an opportunity to tell people on the outside, what life @IIM Trichy is all about. I believe Abirbhav, now handling most of the content coming out of IIM T, has also been doing a great job at that. Finally, working with peers spanning across some of the most reputed b-schools across the country was a great experience.
Having said that, it is a rather challenging task, and I did fall behind schedule on more than one occasion, during the peak of 4th and 5th terms. Dishing out content on a regular basis is not easy by any means. For someone who is interested in taking up the challenge, ensure that you have some time every week you can dedicate to the ask and have a set of topics you can explore through your InsideIIM journey.
 We thank Aroop for taking the time for this interview to share his experiences and look forward to embracing our journey to the Corporate world from the Academic world with lessons and great memories.
About Aroop:
Aroop is an alumnus of IIM Trichy from 2015-2017 batch, currently working in Business Development Team in Cognizant. Aroop did his majors in Marketing and Finance. He was also greatly involved in a lot of college activities, which he has already gloated about! He likes playing football and reading a good book but not both simultaneously. Good chances you'll find him at a small Chinese joint having Hot chicken soup in entrée and Hans Zimmer for mains. 
Abirbhav Mukherjee
Abirbhav is curious about the details and the logic behind the things around him. He also loves travelling, photography and exploring the uncharted territories. Abirbhav is an alumnus of IIM Trichy (MBA 2016-2018 batch) and is currently working with L&T Hydrocarbon (Corporate Strategy). Passionate about the world of automobiles, Abirbhav has worked in various roles in Cummins, Keihin and Mitsubishi Electric prior to joining IIM Trichy. Abirbhav was also a member of the InsideIIM Student Team 3.0. He has also won L&T OutThink 2017 B-School competition and has represented India as a Youth Delegate in Sri Lanka. He would love to hear from you on Facebook, LinkedIn or Instagram.