My ABG Dream Run! – Summer Internship Experience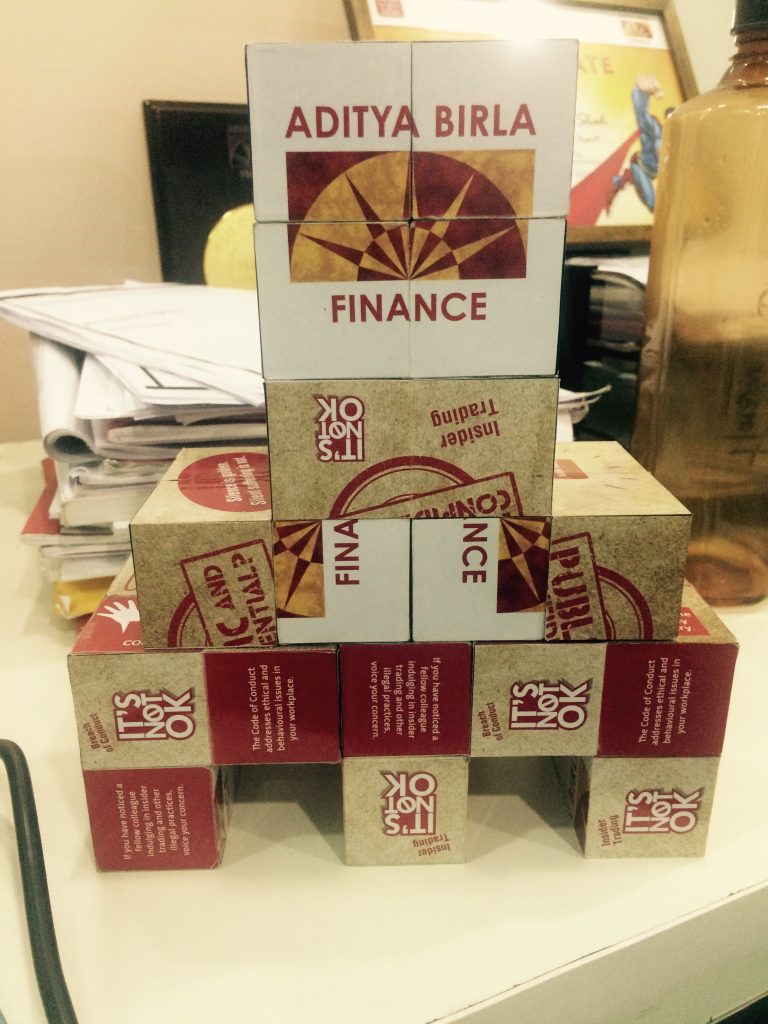 I landed a Summer internship pre-placement offer  with the ABG group as part of winning the Aditya Birla Scholarship. I kept wondering where within the vast expanse of this group would I finally do my internship. As it turned out, I was assigned to Aditya Birla Finance in Mumbai which was perfect for me cause Finance and Mumbai was everything I was hoping for.
Traveling in Mumbai is no easy feat, so I chose to stay around Chembur thinking it would be a nice short ride to work everyday in Lower Parel. Boy was I wrong. The first day, having missed Jupiter Mills as a key part of the address, Google maps in all its glory took me to a construction site! Returning from there and wondering where in the world this office was, I finally reached my destination only to find that it's smack in the middle of a busy main road and a stone's throw away from the High street Phoenix mall which I have visited umpteen times before. Off to such a shaky start, a lot of doubts streamed through my head. But in the end I really didn't really have anything to worry about! The people, the office was simply!
When I had initially received the project brief, it had more to do with the Hospitality industry but to my surprise I was handed the reigns of an even more exciting opportunity. The retail space in India is one that's just booming currently. To be given the opportunity to study that space and ideate products for it was really amazing! I was asked to research the market in Seller Financing for the big eCommerce players in India. This was really interesting because not only is it a novel idea currently in the Indian markets but also because it led me to interact with manypeople across these organizations. I got to play with anonymized seller data and come up innovative products that will help Aditya Birla Finance be a market leader in the seller financing space.
The challenges were myriad. Getting quality data that we can base our decisions on plus having to correctly scope this nascent market were some of the toughest things I've embarked upon. Adding to that is the inevitability of being new to a company and striving your hardest to assimilate fast even though you know it's only for a couple of months. As a reticent person that was the hardest bit for me but I overcame them nonetheless as everyone around me made it real easy to be at ease and be productive.
Towards the fag end of the internship, I was honored to be sitting in on a meeting with the CEO, CRO, CFG Business Head, Legal & Operations Heads. To see your work, the thing you toiled on for 2 months, being presented to these industry giants and to hear their appreciation for it is the stuff of dreams! That meeting concluded with a final approval for launching the new product! This was my goal at the outset, not just to do an internship but to deliver something tangible and leave behind a mark of my work! Having seen my plan to fruition, I heaved a sigh of relief knowing that the 2 months had amounted to something!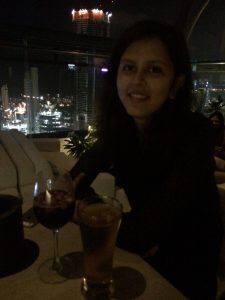 Mumbai has always had a special place in my heart. The city, it's night life has the power to reel you in and once you take a whiff, you'd never let go. These two months have had the perfect mix of work and play. Aditya Birla Finance was an exciting workplace with an amazing culture! It borrows heavily from the beauty that is Mumbai's working class ethos. From the smallest streets, the thumping exuberance of Wankhede stadium during an IPL match to the neon lights exuding luxury at places like Asilo, Mumbai has it all. Being here, with the sea breeze hitting your face is when you feel alive, your skin tingly from that slight due of rain and your mind at sublime ease. In Mumbai, you have now arrived!
Right from the harrows of the Mumbai traffic to the supreme satisfaction of seeing your product get approval, my internship was a crazy ride and I wouldn't exchange it for the world!
By Neha Sharma (IIM Calcutta)
—
(This is an official entry to the Summer Saga 2015 Competition. If you have an internship story that could compete against the best in India, give it a shot! Read the instructions here and start writing!)
This is also an entry for a competition among ABG summer interns – My ABG Summer Internship which is open only to Aditya Birla Group summer interns.