'My Ability To Manage Time And Stress Well Is My Greatest Strength' – Swathi Veeravilli – Best 50 – Class of 2016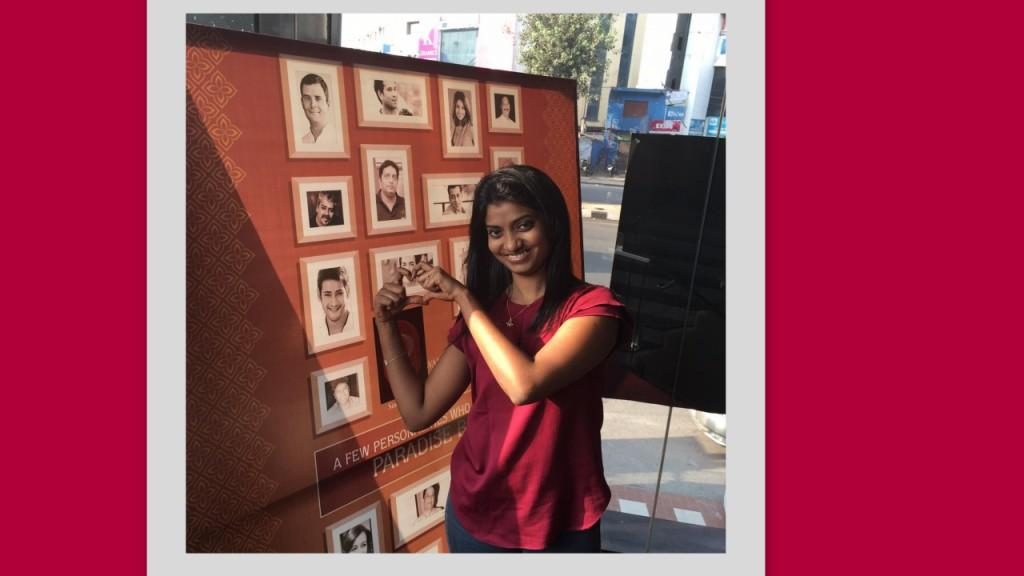 Swathi has been chosen as one of the top 50 most employable candidates across schools and programmes in India for the Class of 2016. She has one of the best 50 profiles among the candidates who participated in the Best50 competition.  
About Me
Born and brought up in Vizag – the city of destiny, I am a simple person who believes in the power of my dreams and my ability to achieve them. I did my B.Tech in civil engineering from NIT Warangal and joined IIM Ahmedabad with two years of professional experience at Indian Oil Corporation Ltd. & Godrej Properties Ltd. I interned with Hindustan Unilever during summers and am a member of the Placement Committee at IIMA. I am a trained Kuchipudi dancer and enjoy playing poker.
What have you done at your Post-Grad/Business School/Undergrad level that makes you stand out from the crowd?
The most important learning you get from a B-School is probably prioritization and leading a balanced life. The ability to multi-task and pursue various interests is something I have developed from an early age and have managed to do well even at IIMA.
As a placement committee coordinator at IIMA, I was jointly responsible for the placement of 1000+ (3 batches) students. During this journey, I had to wear several hats at different points be it that of a salesperson, negotiator, administrator, or mentor. Quoting a senior, " The actions you do, the decisions you make, and the words you speak as you go through the grind have the potential to turn around careers. The "power" that you hold is tremendous, and the responsibility that you carry, equally gigantic." Amongst the various roles, it was a unique experience to mentor PGP1s for summer placement preparation. Every mentor and every mentee are different and unique. I had to function as a mentor without a bias, also in the best interest of your mentees, at the same time, upholding the integrity of the process. It was a learning beyond books and have been lessons for life.
Another aspect that makes me stand apart is of the diverse professional experience in project management, Supply and Distribution, Operations & Finance. Prior to IIMA, I have worked with IOCL for two years in terminal under two setting: to serve retail, industrial customers through supply of petroleum products and optimize supply chain through inventory and vendor management. As Supply and Distributions in-charge at IOCL, I served B2B and B2C customers across six districts of Tamil Nadu for timely indent delivery. I was fortunate to work with cross-functional teams, on demanding projects with tough deadlines on my very first professional job in the role of project manager executive at Godrej Properties Limited. Further, I gained experience in Corporate Finance during the summer internship at Hindustan Unilever, where I initiated pilot research aimed at improving category level margins and explored new opportunities for improving bottom-line of P&L.
With the aim to translate theoretical learning's to solve business problems leveraging my diverse professional experience, I participated in several case study competitions and stood amongst Top 5 teams for HUL L.I.M.E campus round.
I believe my ability to manage time and stress well is my greatest strength.
What have you done in your life that you are the proudest of?
During my tenure at IOC, I was posted at Sankari terminal, one of the highest selling terminal in the Southern region. As Supply and Distributions in-charge at IOCL, I served B2B and B2C customers across six districts of Tamil Nadu for timely indent delivery. I was fortunate to work with cross-functional teams, on demanding projects with tough deadlines on my very first professional job. The terminal underwent phase change which also called for increased working hours to accommodate high indents (Orders). On account of the work overload, there was a drop in team's motivation levels, lower productivity, and as a team leader, it was my duty to bring it up.
The unionized team of six working under me was a diverse age group with work experience ranging from 0 to 25 years. The daily targets to my teams were allocated manually. I had observed this process gave scope for some employees to dump their work on others. I then had implemented – Indent Management System(IMS) by partnering closely with sale development, and corporate information systems team to ensure equal distribution of work and bring about better accountability. The project outcome led to improved timely delivery of indents, and hence enhanced customer satisfaction from 85% to 95%. Also, my constant communication of the team's work to the higher management resulted in many members of the team getting appreciation from the top management, and this, in turn, improved the morale.
It gave me pleasure when my team stood as the Out Standing Performer by invoicing 384 incidents within 10-hour working period –  a record again for any location in Southern Region of Indian Oil Terminal location. As a leader of this project team, I realised the importance of attention to detail, clarity of communication, and strong analytical skills for the success of a project. This incident gave me the mental strength to handle such sensitive issues and also developed my ability to take a tough stand under situations of  stress.   Meet the rest of India's 50 Most Employable Management Graduates from the Class of 2016 here.