My Definition Of Failure Is 'Not Trying Hard Enough' – Zeba Kamal – Best50 – Class Of 2017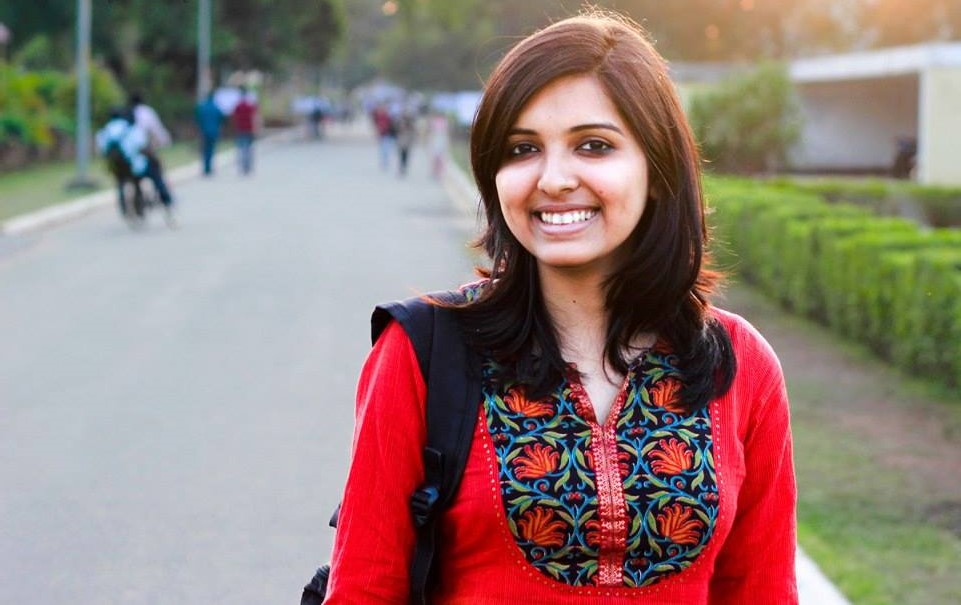 About me:
Currently pursuing my MBA at IIM Indore, I am a resident of Bhubaneswar, Odisha. I have a work experience of 22 months at Sony India Software Centre Pvt. Ltd, prior to which I completed my graduation from NIT Rourkela in 2013. I am a simple person who believes that – to be happy, one must really want to be happy and everything else follows. I believe that everything happens for a reason and giving one's best is more important than the final result. I try to learn something new every day, be it from people, situations, movies or anything at all. Spending time on self-introspection often is another key driver which helps me maintain my focus and prioritise my work.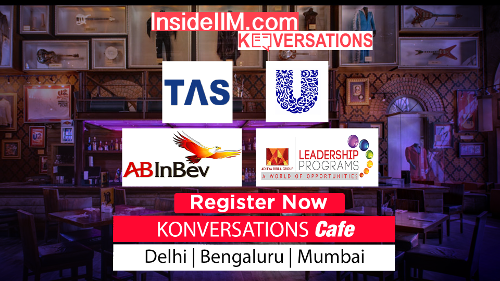 A strong believer of the fact that hard work, persistence and willingness to learn are the most important criteria in achieving something, my x-factor is immense commitment, both in the personal and professional front. I believe 2 years of work experience has helped me grow professionally and understand the real importance of accountability. My summer internship at Reliance Industries Limited has helped me understand the nuances of corporate life further.
"To succeed you have to believe in something with such a passion that it becomes a reality", Anita Roddick once said. It is the realisation of the infinite possibilities, and the zeal to accomplish my ambitions, that has driven me to strive towards excellence. I have won accolades in various inter B-school case study competitions as part of a team. Some of those awards are: National Winners of Steel-a-thon conducted by Tata Steel; National Runners-up of HUL L.I.M.E Season 8; National Winners of Tata Ingenius and National Finalists of Novartis Unleash after being selected as the campus winners.
I am a versatile person wearing multiple hats. I have tried to do different things in life and succeeded in them due to passion and commitment towards my goals. I believe that I have been successful in managing my academics and interests quite well. Every team that I work with helps me learn more and hence I grab any opportunity to be part of a team or lead it. Serving as Secretary of the Social Sensitivity Cell of IIMI, I lead a team of 16. We conduct various activities such as Adult Literacy Program, School Adoption Program, Donation drive, RTE Conference etc. in and around IIM Indore campus. I have also been the curator of TEDxIIMIndore 2016 which saw speakers from diverse backgrounds like Padmashree Awardee Dr. V. Adimurthy, India's Female Ironman Anu Vaidyanathan and so on. As a Senior Member of the Industry Interaction Cell of IIMI, I am also responsible for handling placement preparation activities and brand building of the institute through Business Conclaves, corporate engagement & professional workshops.
Previously, I have worked for an NGO named 'VCare.VConnect'. I have also held various positions of responsibility during my Under-graduation such as Coordinator of International Students Meet, Content Team Member of weekly e-newsletter 'Monday Morning' and Secretary of Rotaract Club. Further, I have co-authored a research paper which has been published in the Journal of Computational and Theoretical Nanoscience, Vol. 12, No. 9.
If you had a magic wand, what is the one problem in India that you would magically wish away? Explain why.
ILLITERACY. Having been involved in various social service activities throughout my life, I have realised that the root cause of most problems is Illiteracy. Illiteracy supports the vicious cycle of poverty, communalism, under-development and other problems and without an aware & literate population, it's difficult to solve any other problem. Literacy has a major role to play in matters like family planning, infant mortality, immunisation, social evils etc. and neglecting it can have a huge impact on India's development.
The idea is to educate people so as to increase their awareness levels and make them self-sufficient. Unless they are self-sufficient to solve their own problems, none of the schemes employed to help them can be made sustainable. If we look at Government schools at rural areas, the kids are provided with free amenities. However, nothing drives them towards school. They would come for mid-day meals and free goods. Their parents, who are again illiterate, are quick to sell off anything that kids get through charity or Government. Because of low awareness or low willingness of his illiterate parents, the child also grows as an illiterate adult and the cycle continues. We run Adult Literacy Program at IIM Indore where we teach the housekeeping staff, gardeners and other stakeholders of the institute to clear matriculation exam. On several interactions, we have seen the amount of confidence they lack in doing simple things only because they are illiterate.
India boasts of being the largest democracy in the world; but what use is it if the majority of the people cannot even make the right choice. Literacy empowers a person and helps him to think rationally, to be more responsible, to understand his fundamental rights and to make his own decision.
India does not have 1 hospital bed per 1000 persons. It is much below WHO's average of 5. If you were the prime minister of the country, how would you solve this problem?
The problem is that there is not enough infrastructure and to build such an expensive infrastructure would demand a lot of resources. Hence, the country needs a solution which does not require heavy infrastructural support but at the same time maximises reach and efficiency.
I would encourage more entrepreneurs in the health space to go for healthcare at home facilities. Most people who are ill, find more comfort in their homes than hospitals. So, if we can provide quality health care through skilled professionals at home, more and more people would prefer this over staying in hospitals for long days. Also, shifting the non-critical patients to their homes as soon as possible reduces the average length of stay in hospitals. In order to employ trained professionals in these facilities, we can collaborate with hospital chains, medical institutions and medical universities.
I would also try to improve the transport infrastructure so that special lanes can be made solely for the ambulance in areas where there is heavy traffic and where there is no hospital nearby. This will also enable a patient to be transferred to a hospital as soon as possible in case of an emergency. I would discuss these ideas with experts in the industry and take their suggestions for improvement.
Give us an instance when you failed miserably and how did you overcome that downfall?
While I always dreamt of entering into the IITs for my engineering, my biggest failure was not having the courage to take one more attempt and give myself another chance. When I could not clear the entrance examination in my first attempt, I thought I had failed. It was only later that I realised that my failure was not this, but my reaction to the situation.
As I stepped into NIT Rourkela with lowered confidence, the institute instead welcomed me with both hands. I met new people, made new friends and soon realised that there were many around me who were much more prepared and have still taken things so positively. It was then that I picked myself up and grabbed the various opportunities that NIT Rourkela provided. Coming out from the comfort zone of my house, I realised that there is so much more in life unexplored; so much to do, so much to learn. I came across people from different cultures and learning from each one of them was a unique experience altogether.
This particular incident has taught me a lot. Now, when I look back I do not have any other regret in life since this encouraged me to take risks and work harder. My definition of failure is 'not trying hard enough' and since then I have tried my best to never fail.