My Experience at HUL Premier 30 League Tree 2014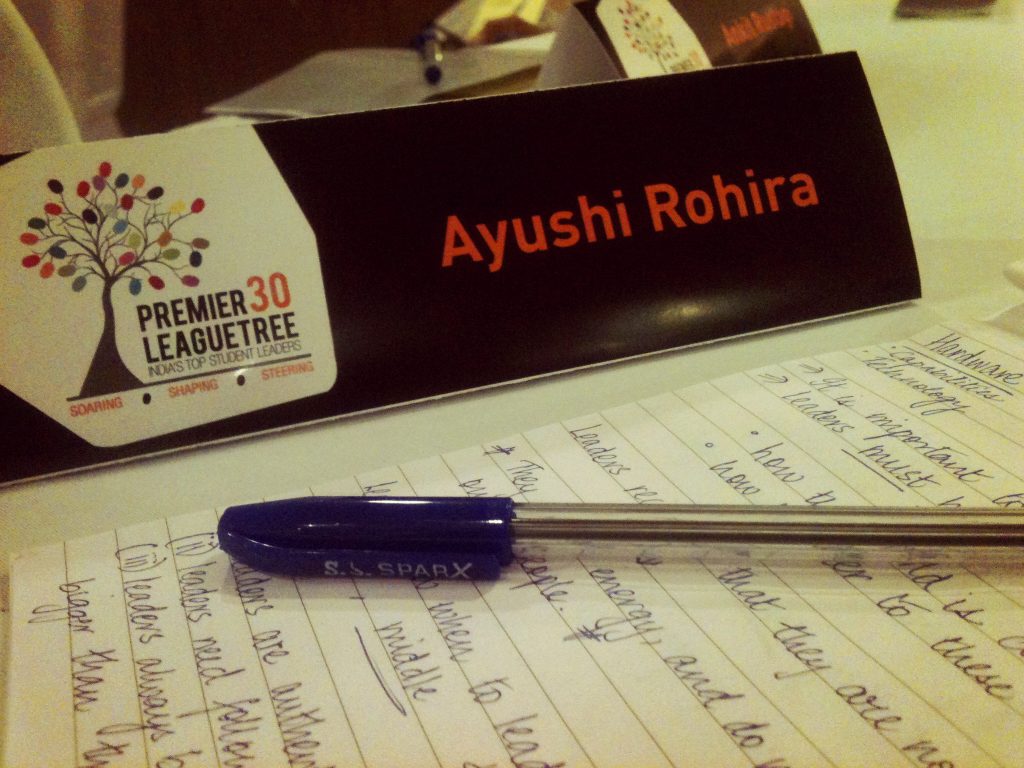 'One of the best gifts one can get on Diwali' is what I would term the e-mail I received from Hindustan Unilever Limited, inviting me to be part of the third batch of HUL Premier 30 League Tree as one of the top 30 students from the leading B-schools all over the country. The next two days were spent in a dizzy, packing and booking tickets and then travelling by taxi, flight autorickshaw for a good ten hours to make it from Shillong to Guwahati and finally to Mumbai to the HUL headquarters to attend the prestigious event. We were first given a 2-hour long 'guided tour' of the well-known Dharavi slums, by 'Be the Local' who call Dharavi 'The Land of Opportunity' and work to support local full time students in pursuing higher education as well. They achieve this by simply offering them employment in their company and training them to be tour guides.
Rightly so, Dharavi is the land of opportunity, as we discovered, as these budding students-cum-entrepreneurs taught us. We learned that opportunities are created, not born. The members of Be the Local have taken up the onus on themselves to dispel negative rumours about the Dharavi slums and take tourists through the industrial and residential areas inside, making them aware of the interdependent economy that thrives in the place. While one factory makes machines and small machine parts that are supplied to the big MNCs, yet another factory makes the machines for making these parts and supplies them to the first factory. A bakery's used firewood works as charcoal for melting scraps of aluminum at another set-up. Interdependency and harmonious co-existence is what we took away as one of the major learnings from this visit.
Just when we were settling down this trip as part of the two day leadership development program, we were asked to assemble in the grounds of the training center at HUL's headquarters. We were then led to a room nearby, where they were supposed to meet a guest. We were enthralled by the arrival of the COO Unilever, non-executive chairman of Hindustan Unilever – Mr. Harish Manwani. He spoke to the awed students about his style of leadership and the values inculcated at HUL, laying emphasis on their belief of 'creating leaders better than themselves' who will, one day, go even higher up the corporate ladder than themselves.
The second day of the workshop included many team exercises hosted by Still Water, a company which is into training and executive coaching. They helped us to embark on a journey to self-discovery and emerge as leaders of tomorrow who will practice inclusive growth. This was followed by talks by HUL leaders and faculty, and sessions which gave us a chance to explore our leadership styles. A tour to see the workstations of the HUL employees along with a walk down the office, added a cherry on the cake as we were treated to delicious Magnum ice-cream and got mini hair-styling makeovers at the TIGI Professional salon in the premises.
In conclusion, I must mention that felt that I have learnt a lot more about myself, my goals and my values and the terms that I need to set in life in order to become a good leader – by adhering to my leadership style. The workshop has not only taught me how I could balance my style of working, but also how I should beneficially co-exist with people above and below me in the hierarchy when I join my new organization after my PGDM program. This is truly a learning beyond academia and one that I will cherish for life.
By Ayushi Rohira
(Ayushi is a second-year student at IIM Shillong. Her interests lie in reading, writing, traveling and trying to fathom life's little nuances that make it so fascinating.)