My First Day At IIM Bangalore – Geet Amrit's Story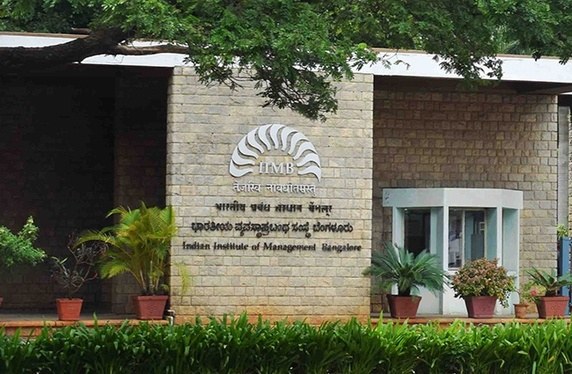 Straight out of an undergraduate institute, a fresh graduate lands at Bengaluru International Airport at around 4.30 PM in the evening. With high hopes and anticipation he boards the bus to Bannerghatta Road. It took more time to reach the IIM Bangalore campus than flying from his home town to Bangalore. This is how he gets a first hand experience of Bangalore traffic.
It is almost evening when he reaches the campus but still there is a lot of hustle and bustle in the campus with Auto rickshaws and cabs plying into the campus with the 'Fachchas' (a term used at IIMB for the first years) loaded in it along with their bags and baggages.
After reaching the campus main gate, at the security desk he is asked to display the offer letter and make a few entries. After the entries are made, he heads straight towards the hostel blocks and a new journey is all set to begin.
He then arrives at the registration desk with all his documents and offer letter which are thoroughly verified. Then the hostel room is allocated and his address gets instantly updated to Room Number E-XXX, Hostel Blocks, IIM Bangalore.
After moving into his allotted room, he starts to unpack his luggage and starts organizing everything in cupboards . He has no idea that this systematic arrangement of stuff won't last a day once the session begins.
Then he moves towards the mess. The mess area is more crowded than a typical Indian Railway station. Confused PGP 1's can be seen running here and there with no clue where to go and what to do next. Maybe a marauders map could have been a great help for all those tormented souls. Some can be seen in front of the notice board decoding something substantial that can come handy and others can be seen standing startled as if they are at The Great Hall in Hogwarts. In this hustle and bustle, he meets a few of his fellow batch mates for the very first time. A round of introduction and a few chitchats and this gives rise to a new circle of friends.
Amidst smiling faces and handshakes he manages to grab a plate and ogle at the food being served in the mess. Though there are varieties of delicacies, he starts missing his Mom's recipes. While he is still wandering in his thoughts how his mom used to cook whatever he demands a sudden push in the queue makes him come back to the reality.
After taking his dinner, he rushes towards MARS, the merchandising and retailing society of IIM Bangalore. There has been constant updates from MARS that the Fachchas joining can collect their 'Fachcha Packs' after arriving at the campus. Again a large gathering of PGP 1's and a long queue to collect the packs. The 'Fachcha pack' has all the basic amenities that is very essential to survive in a hostel. After collecting the 'Fachcha pack' fighting with the crowd, he feels that he has conquered the Everest and comes back to his room feeling victorious.
He then rests on his chair thinking about how the next day is going to be. New place, new people and two long years to spend. He heard someone saying life is going to be very hectic and there will be fierce competition in each and every possible field. But somewhere in his mind his inner voice speaks "Time flies but it is you who will be the helmsman and guide yourself in the rightful direction".