My First Week At Mahindra As A GMC Intern | Akanksha Agrawal, XLRI Jamshedpur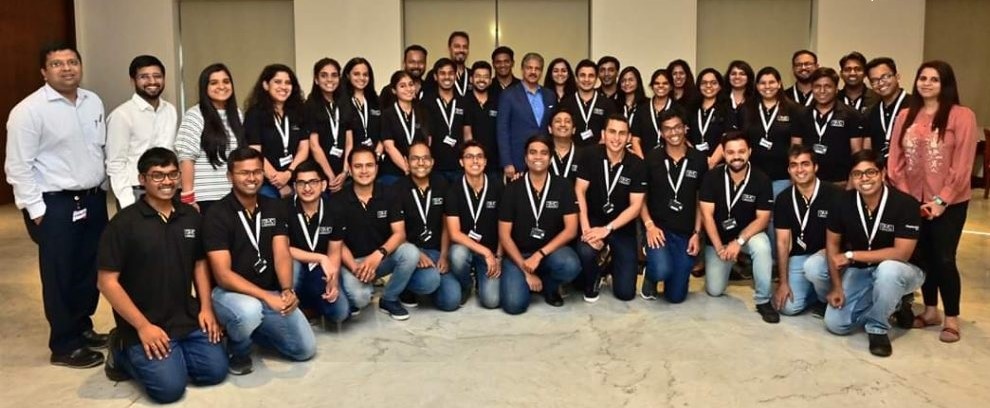 How can any MBA student ever forget their SIP week! After all, this carves the path for our upcoming corporate lives. But more than that, internships provide an excellent opportunity for learning, networking, and interaction with some of the biggest names in the industry. Hence, my happiness knew no bounds when I got to know that I will be interning with one of the biggest Indian brands, Mahindra & Mahindra and that too being selected for one of the most sought-after programs, General Management Cadre (GMC) added a cherry on the top.
Thirty-five of us – GMC interns from different B-schools all over India – reached Mumbai looking forward towards a two months journey full of excitement and a very different experience altogether. With many of us being unacquainted with Mumbai's traffic, the first day of induction saw us waking up at 6 A.M.  to reach Mahindra's Worli office on time. The first session of the day was a fun, breaking-the-ice introductory one with all of us talking about some unknown cool facts about each other. The whole day was packed with great sessions from different leaders from different sectors that Mahindra has delved into. All of us got novel insights into various businesses and also had all our doubts cleared via the Q&A session. Our second day started with an interactive session from the Managing Director of Mahindra & Mahindra Ltd.,  Dr. Pawan Kumar Goenka and ended with none other than Mr. Anand Mahindra. The whole experience, to sum up in one word was surreal. Interacting with such business giants seemed like a dream come true.
The third day of induction was conducted at the Kandivali office. The first half of the day consisted of interaction with leaders from AFS and automobile sector. It helped us understand the industry from the grass-root level and also, the thought that goes behind the marketing of each product that Mahindra launches. To blow off some steam and prepare us for our week ahead, with the help of The Boards Game Company, Mahindra conducted very entertaining and engaging activities (yes, as you might have already guessed it, board games). The whole day turned out to be very interesting and amusing.
On the fourth day, all the interns reported to different offices according to the project assigned met their respective teams including their buddies and guides. I met the corporate branding team and had interaction with almost everyone; all of them were patient enough to answer all my queries. The whole team was welcoming and made me feel at ease from the very first meeting.
To help us have a better understanding of our projects, a workshop on design thinking was organized on the last day of the induction week.  It gave us a different perspective of looking at problems and then thinking out of the box. I am sure it will help all the interns in doing their project more creatively.
In the end, I can safely say that it was an eventful and very insightful week. We are much better prepared now for our projects, having understood what Mahindra stands for and what makes it one of the most trusted companies in the world. I could not have hoped for a better beginning to my corporate life than this.