My First Year At MICA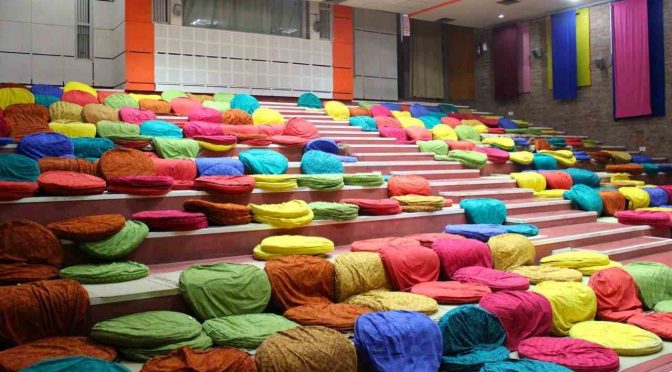 Viraj Khetle, Mumbai- PGP1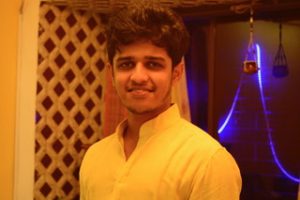 My first year at MICA was a roller coaster ride which was super exciting and had its own ups and downs. It all started with the committee selections, which were no less than recruitment processes! Tons of assignments, tasks, sleepless nights and socializing with our batch mates & seniors; we did it all. Then came the academic part, which was again the perfect amalgamation of classroom sessions and talks from industry experts. Never had I imagined classroom sessions to be so much fun! Flipped classrooms coupled with group activities made the learning even more engaging. Enriching talks from industry leaders gave us insights which further added to our learning.
The committee that I was a part of – Culcomm, made sure that festivals were celebrated with full avidity. Be it Onam, Eid, Diwali, Christmas or Holi, each festival made us feel like a family coming together to enjoy the celebrations.  And not to forget, MICA is one the few institutes which is never short of sports. Be it football, cricket, badminton, tennis, or even Frisbee, MICA has it all. Never has a day gone by when I haven't put my sports shoes on. But the greatest asset we had were our seniors. They were always ready to help whenever I came across any hurdles. MICA for me is nothing short of my home, and will always hold a special place in my heart.
Abhishek Kaintura, Delhi- PGP 1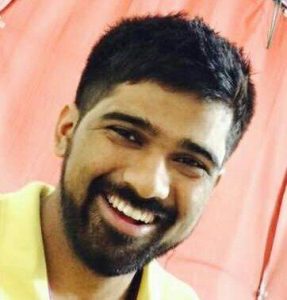 As an individual interested in pursuing marketing as my profession, I had zeroed in on MICA for as long as I can remember. My only fear was if a person like me, someone who likes to keep to himself for major parts of the day, would fit among a crowd of the larger-than-life expected personalities of stereotypical quintessential MICAns. But to my pleasant surprise, people, even though equipped with mesmerizing talents and a personality to complement, were some of the most humble and inclusive bunch of people I have had the privilege to meet.
On day one itself, I saw a glimpse of what MICA truly was; there is a small plaque over the water point in the cafeteria which read "Keep the AREA neat and clean"; below it is a handwritten note from one of the members of the student consanguinity questioning, "Why is the term area in capital letters and bold, why not clean and neat". That one small incidence gave me confidence on my decision of joining MICA. In the months since, I have seen what democracy in actual practice is. I have seen the student body as a whole deciding on matters that affect them; have felt the adage of "Of the people, By the people, For the people." come into action. I have seen every seemingly insignificant voice being heard and accounted for in every form of the decision taken on campus. It not only makes good marketers; it makes good humans too.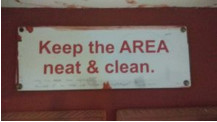 Ranjit R Memon, Kochi- PGP 1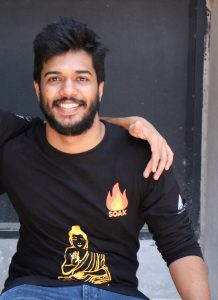 The MICAn dream! A year back, I was just one of the aspirants who badly wanted to make it to MICA, but was unsure of my chances here. Today, I look back and tell myself that I'd made one of the best decisions in life, to embark on this roller coaster ride that took me through thick and thin and yet brought out the best in me.
Right from having got the opportunity to be in conversation with some of the best Professors and industry experts, from strategy to business models and tactics that define the success of the industry tomorrow, the learning curve has been steep. The college and the culture here commands and deserves massive respect for the fact that they ensure you are not caught up in the rat race, but lets you strike the perfect balance in life. For the first time, I moved out to a hostel when I came to MICA, and it has been home ever since. The freedom this place offers has not just helped me follow my passion, but altogether changed my perceptions of different aspects of life.
Aditi Jain, Gurgaon- PGP 1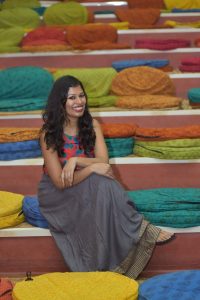 Being a chemistry student throughout, I had my own apprehensions and inhibitions about doing an MBA. I wasn't expecting to be accepted for who I am. But then, setting my foot in this beautiful place called MICA made me realise that there are places where people are accepted for who they are, for what they believe in, and for what they stand for.
One year at MICA, and I still can't get enough of this place- the co-existence with nature, the diversity in students, the freedom that makes us responsible, the innovative teaching pedagogy that leaves me awestruck, and a culture that makes this place a home-away-from-home. Yes, there is chaos and madness, but we are learning to make the best use of it in the most creative ways possible.
Meha Bangia, Jaipur- PGP 1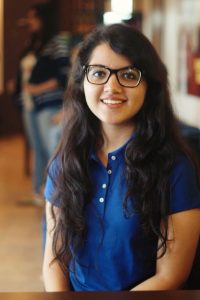 One of the best things about studying in MICA is that it brought me into contact with people from all around the country. Being exposed to so many cultures proved to be very befitting in making me the confident person that I am today. This first year saw me subjected to different viewpoints, a lot of time conflicting my own. This helped me grow as a person that respects others opinions, even if I don't agree with them. I've definitely become a more empathetic person. I got independence and complete agency of my life, I  had to manage everything on my own but there were always people coming together and helping each other whenever needed. MICA gave me a home away from home.
I've studied subjects like semiotics, strategic management etc, which helped to enhance my existing skill set in a way that no other subjects would have, they gave me a more comprehensive way of looking at the market, and analysing things from various perspectives. All in all, MICA has been an eventful journey so far, and I'm very excited to see what the next year has in store for me.
Arushi Agrawal, Ahmedabad- PGP 1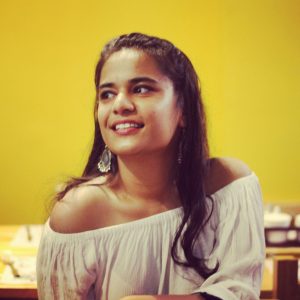 From a girl who purely was focused on her academics and saw the world through her photographic lens, MICA was phenomenal in making her a mature person amidst a crowd of extremely creative brains. It all started with becoming a hostel representative that dealt with managing all little problems associating with MICAn rooms which come with freedom of space, colour and ideas. Community living was not only an experience that taught me how to be sensitive but also the subtle art of giving and sharing.
I took to sports by experimenting with an array of opportunities along with pursuing my dream of becoming an RJ with MICAVaani Committee. Tedious group assignments followed by the beloved 24/7 Chota canteen was the reason that made me fall in love with food. Sharing a tight-knit bond with seniors alike and bidding them with a teary eye was my last key takeaway from my first year at the home, I call home.
*This is a promoted feature*