My Graduation Speech at IIM Bangalore

My Graduation speech at IIM
The first time I questioned my decision of joining IIM-Bangalore was on 20th June 2014- Just four days after joining IIMB. In the first week itself we were all busy solving the Mahindra life spaces case to make it to the Cornell University. I was in a dilemma whether to skip all the laborious work and get some sleep or help my CSP group in solving the case. For a guy who worked in a PSU for the last two years and used to have a nap of 2hrs in the afternoon it was hard to concentrate on a case study at three in the morning.  The fact that other members of the group were using some strategic terms like Porter five forces, STP analysis, SWOT and so on was making it worse. The question was what the hell these guys are doing here; they seem to know everything already. I was frightened and felt insecure inside – am I up against these guys.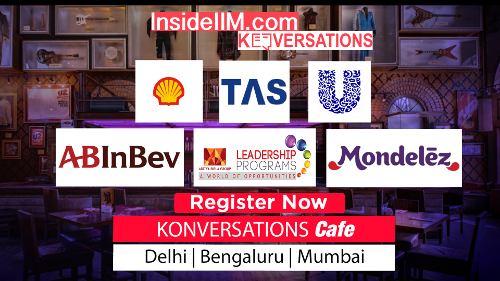 But everything was not so scary out there. It was also the first time I was staying in a co-ed hostel with beautiful girls next door, yeah literally the first time. I did my schooling from an only boy's school, and then I did Civil engineering. Leave alone girls in my batch even all the faculty member were male. Then I worked out of a hinterland for another two years. So yes, I was happy to some extent that the curse has elapsed. I guess that was one of the factors that suppressed my initial instincts of running away from this place.
I still remember the eight o'clock classes where many of us had to run in our nightgown to the classes. The open book quizzes of Marketing where people seemingly used their luggage bags to carry all the notes, slides, textbooks and I guess even the telephone directory. Then there was – War of the sections – where people came to know me as "the loafer"– because of my unconventional dance moves. There was "Eximius" – where I volunteered in the infra team and "Vista" where I just got some free T-shirts and then bunked the entire event.
I sucked at most of the subjects and loved very few. But all the Profs were awesome and gave their best. At the end of some lectures; it felt like I was watching a feel good movie.  I was on the verge of standing on the desk and shout "aye aye captain". It felt great to be able to apply the concepts taught in class in real life. For example – I used STP analysis from marketing and AEIOU framework of communication to help my friends propose girls.
Slowly I started loving this place. Even working with the project group till late night seemed fun provided we had access to Night Canteen & some group member is volunteering to pay the bill. I popularized few of my vernacular idioms like – "Chena guda chakta ".
As birds of a feather flock together; four friends formed a study group.  I felt proud while creating that WhatsApp group and naming it – "The Anti Topper movement". We practically did everything but study. The Mid-term exams arrived in no time and the PGP office code of conduct in the examination hall; spoiled our strategy of "Cooperate to Dominate".  The result surprised only our parents who have always seen us as the topper.  The end terms were just Déjà-Vu.
The next term started with some beautiful exchange students; and people partied more this time. Being a teetotaler, I was always at a loss. In no time the next litmus test arrived – Summer Placements. People formed groups for discussing consulting cases, preparing for marketing interviews and so on. I decided to wait for day two afternoons' slots and kept telling myself, "There are some superb companies there on day 2".  Finally, we sailed through it.
Then came hostel block bidding; our group ended up in a hostel room that was at the dead end of the 100-acre campus. There was a big fight in our group, and we kept blaming each other for the wrong strategy. But I guess it was the best thing that happened to us. At the end of one year of togetherness and innumerable poker games, pizza party – and the final graduation trip we developed bonds to preserve and memories to cherish for a lifetime.
I still remember the final placements days where my wingies spent the sleepless night to prepare me for the next day interviews.
All is well that ends well & we all managed to come out of it safe and sound. Now we believe we have the courage to face any challenge hurled at us. If someone asks me today if I made the right decision my answer is YES. It made me come out of my comfort zone. It made to accept defeat graciously. It made me invisible at times. But it made me a worldly wiser person than I was ever before.
Thanks IIM-B for all the memories, friends and making me. Congratulations to you all and make it large. Cheers.
The writer is currently pursuing his MBA at IIM-B and envisages giving the above speech in his convocation few months down the line.