My Internship At L'Oréal – Archit From IIM Indore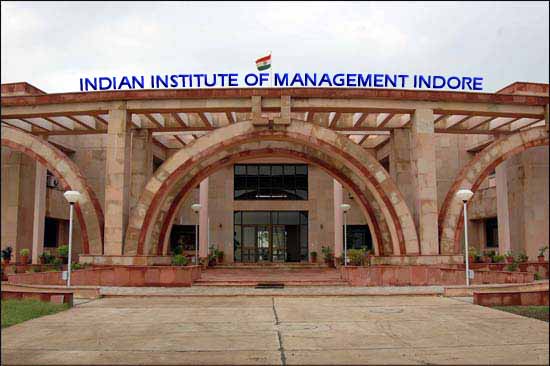 I am currently pursuing Integrated Programme in Management at IIM, Indore. I had the opportunity to work with L'Oréal India in summers as a 'Marketing Intern'. Usually FMCG brands are the most coveted internships for marketing enthusiasts & it undeniably increases the glamour quotient when it's the cosmetics & fashion industry.
L'Oréal makes you work hard to get into through a rigorous shortlisting procedure, group exercises and personal interviews, because after all you have to prove it that you're worth it. As fate would have it, I was one of the lucky few to get the opportunity to intern at L'Oréal India.
Internships at L'Oréal are very structured and at the same time challenging & enriching. This year 33 interns from various reputed B-schools of the country made it to L'Oréal. True to our expectations, we were welcomed with bag full of products & goodies. After a week long induction programme, which included workshops on make-up, hair-care & skin-care, orientation sessions by function heads (Sales, HR, Finance, Supply Chain), visits to the Chakkan manufacturing facility and the Research & Innovation Centre in Chembur, we were all geared up to begin our projects.
My project dealt with understanding 'hair care' as a category and plan marketing actions to accelerate retail sales of 'Hair Spa' product range for L'Oréal Professionnel. L'Oréal is divided in four distinct divisions- Consumer Products Division (CPD), Professional Product Division (PPD), Luxury Products Division (Luxe) and Active Cosmetic Division (ACD). A part of the Professional Products Division, my project dealt with identifying new levers to grow the hair-care space in professional salon industry in India & build marketing strategy to aid retail selling within DSR salons. Broadly, I explored new product opportunities, mapped current trends, benchmarked competition and designed a sales promotion scheme for Daily Sales Representatives in Mumbai & Kolkata. Field visits to the salons, interactions with salon owners, hairdressers & beauticians were a part of my daily routine.
I had interned with Ogilvy & Mather and Adani Wilmar prior to joining L'Oréal so I had a glimpse of advertising & sales as a function but PPD follows the B2B2C model which essentially means all products are sold exclusively through salons & trained hairdressers and I must say, L'Oréal has not only pioneered this model but also strengthened its roots  in India.
Culture at L'Oréal is very unique & intriguing, people so high up the corporate ladder are so accessible and open to new ideas that it sometimes felt like a start-up. During my stint, I had the opportunity to interact with J.C. Letellier ( MD L'Oréal India), Brand Managers for Kerastas, Garnier, Maybelline New York, Kiehl's & Vichy, National Sales Manager, Regional Sales Managers in Kolkata & Mumbai, Daily Sales Representatives.
The best part about being in the H.O. is that you can book an appointment for all your hair & skin needs with the state-of-the-art L'Oréal Academy. I still remember when a French hair stylist, who frequented the Academy, asked me to get rid of my 'Champu' look. So, I bought LP Homme Men styling range at a 40% discount from the in-house shop.
The most memorable moment of my internship was when I had my final review with a panel of 8 board members & I ended my presentation with a small magic trick ( I made a cloth vanish with a L'Oréal Hair Spa) & I was amazed at the applause I received for it. It was indeed one of the most startling moment of my stint!!
The high point of my internship was when I was awarded the 'Best Marketing Intern 2016' for L'Oreal Summer Internships. All the hard work, the late night discussions and presentations with my mentor had finally paid off. I was on cloud nine after the award & my mentor took our LP team for my farewell lunch too.
Stakeholder management, responsiveness to market trends, the power of 'brand love', innovation and customer satisfaction, I have indeed had innumerable take-aways from my internship. And to top it all make-up and hair is a great conversation starter with the ladies.
Thanks L'Oréal for an exhilarating experience !!