My Internship Diaries – Group Internship Programme, Aditya Birla Group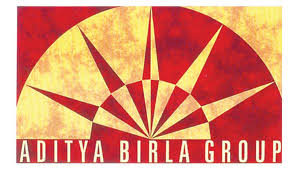 As I settle down for some spicy fries and pepper blasted chicken with my laptop before me, it dawns on me that two months of wonderful people, places, challenges and experiences has almost come to an end– my time with Aditya Birla Group has been so much more than what I expected. It wasn't just two months of saying "yes sir" or doing menial/unimportant work – it involved an impactful and challenging project, and good memories drawn from experiences well beyond office hours.
The Aditya Birla Group "Group Internship Program" is a very coveted one amongst MBA students. It takes students only from the top few schools and claims to offer you "A world of opportunities" by allowing you a choice of function, visibility across businesses, meaningful work and unending support.  The other exciting thing the programme offered was projects across the globe. However, when I made it into the programme as an ABG scholar, while I was excited, I was also quite apprehensive because, unlike many of my peers in other companies, I was most likely not going to be in a glamorous front-end business because of the nature and variety of businesses owned by ABG.
The journey started with an induction programme at ABG's training centre. We were given laptops, data cards, new bags, stationary and visiting cards (yes, our own visiting cards!!). While the first day involved a brief of the group's businesses, introductions and a party for all the interns, the next day a very unusual and innovative experiential training session was arranged for us.
We were randomly divided into groups of approximately eight each and each group was asked to compose an entire song – all by ourselves! We were not a particularly talented lot or anything; even then we managed to find how each of us in the team could contribute best. Lucky for us, one of our teammates was a musician and came up with a beautiful melody and we came up with a whacky song that had a chorus pro-love and a rap that mocked love. I'm sure it was no Grammy winner, but having worked on it from scratch, it will always be one of my favourite songs. More than anything, we realized what a great task it was – making music involved the best of team work, finding the best in each of us and making the most of our resources.
I interned with Ultratech Cement Limited in Mumbai. The cement industry was so completely new to me – it was not a young and glamorous business, so I had hardly read up on it before. It was also not one that we had done case studies on or heard a lot of news about (Of course, NOW I know it contributes to about 1% of the GDP!). My chosen function was supply chain management and I was extremely apprehensive about how I was going to manage to do anything at all in such new territory.
To start with,  I had to understand the business and processes and figure out where I could contribute best by doing something in these 2 months which was not just something fancy I could talk about over a presentation but something that actually impacted day-to-day business.
I had made a schedule for myself, dividing my 2 months into three phases: i) information gathering, ii) analysis and iii) recommendations and implementation. I shared it with my manager, and he guided me accordingly. It was interesting how my guide, the general manager of sales and operations, managed to give me just the right amount of freedom, guidance and ambiguity to deal with so that I find my way on my own. I was also lucky to get to g over my work with him every single day.
The first 3-4 weeks were spent in trying to understand the business and its many facets. The best part was EVERY one, across departments, was extremely helpful and went out of their way to give me the information I needed. There was usually one very senior employee from each department who was responsible for making sure I was put through to key people in the department so I understood exactly what the department delivered.
I asked to be sent to a plant – and though even many of the employees had not been sent on a plant visit, I, along with three other interns, was sent to Aditya Cement works – 40 kms away from Udaipur. Visiting the plant made the project a lot more real to me, because while working with data had given me a picture of the how the business worked, at the plant, I could see it in action. The visit definitely made me a lot more enthusiastic about my project.  I was taken through the entire process of manufacturing, packing and loading. Interacting with the plant logistics team helped me understand the challenges at ground level.
As a plus, we also got to visit Udaipur and Chittorgarh fort. Infact, the plant head urged us to go watch the music and lights show at the fort!
Back in the Mumbai office, I moved to the "analysis" phase and bombarded with data which I analyzed the trends in logistics. Basis this, I decided to work on mitigating stock outs in the East region and proceeded to identify areas of improvement in the various processes and digging deeper into the data. The most exciting and the most challenging part was just the sheer number of variables in cement logistics – each market behaved differently and had its own constraints. I had to liaise across functions to understand the issues – right from Logistics and Sales and Operations Planning to HR and IT. I spoke to people in zonal and regional offices to understand the issues faced at different levels. I also took the initiative to speak to external consultants on how we could best leverage technology.
In my last three weeks, I focused on rolling out two new processes. It was exciting being taken seriously despite being an intern and getting to see your work being implemented. In fact, there was this one day when I had left office at 6 pm (which is about the time that most people left that office) but an employee who was working on implementing my recommendation called me up at 9:00pm from office to clarify some requirements. I was taken aback that he had stayed back in office to finish my work. But that was the kind of dedicated support I had been given through and through.
As I write this, I have finished my project and am waiting to move to the training center where we will have 2 days of evaluations. While I don't know yet how that will pan out, I am extremely happy with knowing that I have implemented something that has impact and will be used regularly because it was made after consulting a lot of stakeholders.  I know that the chance to implement change is not something many interns get, but here at ABG, they actually made it happen.
Also, from well before the internship started, we were extremely well taken care of. We never had to bother about travel, tickets, accommodation or food. They made sure we did not have to bother about anything else but our work.
That apart, the 8 of us who stayed together at the service apartment interned in different businesses – this made for very enriching conversations over meals together. Through the two months, we got interesting insights into eachothers' work. Apart from a greatly enriched network and the learning, one of my biggest takeaways from this internship will be the friends and memories I have made. I could not have asked for better flat-mates and a more fun roommate. My 2 months included a night trek in Khoraigad, a trip to Alibaug, a weekend at Udaipur, lots of shopping and lots and lots of food. I also spent many evenings skating in the complex we were put up in. I know I am going back a grown person – no, not just fatter, I mean in terms of learning and experiences!!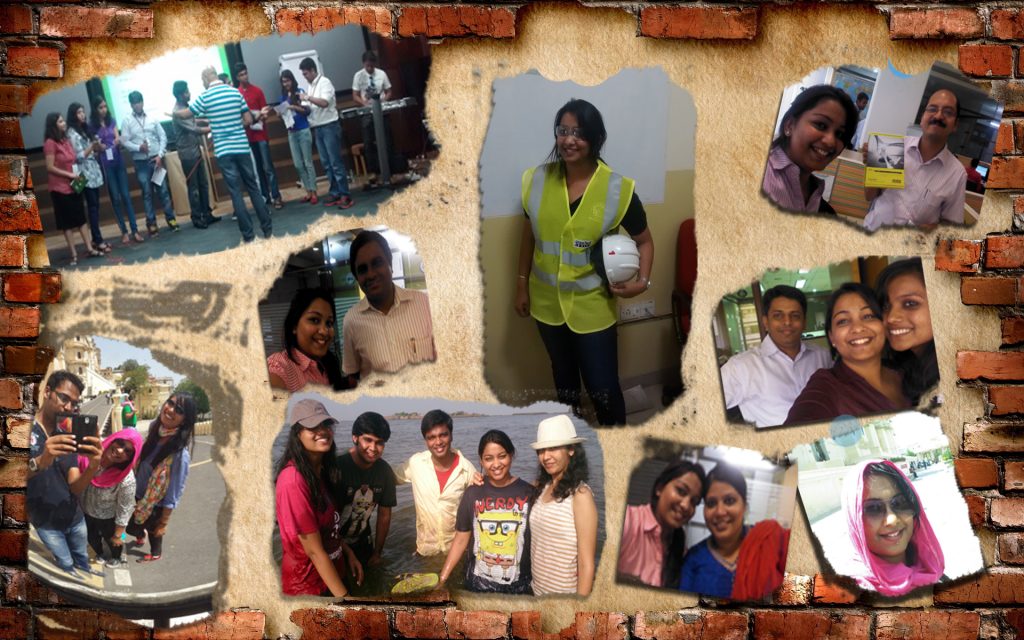 —
(This is an official entry to the Summer Saga 2015 Competition. If you have an internship story that could compete against the best in India, give it a shot! Read the instructions here and start writing!)
This is also an entry for a competition among ABG summer interns – My ABG Summer Internship which is open only to Aditya Birla Group summer interns.