My Internship Experience At Vedika Credit Capital Ltd – Manjeet Kumar – IIM Ranchi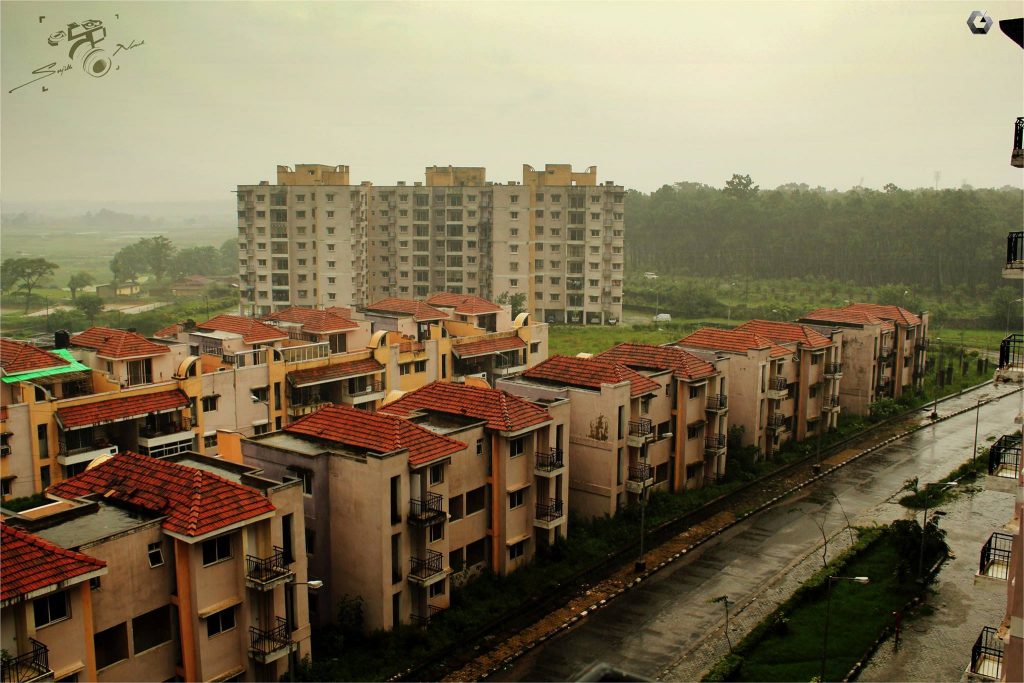 "There's a first time for everything"
When I reflect up on my internship experience this is the phrase that immediately pops up. Why? Well, being a fresher and getting a really hard fought internship is something that defined my journey in IIM. As the top companies came and selected the elites from our talent pool the only question I was left with is: "Do I have what it takes?" Well, time passed and eventually got an internship in a company in the same city of my b-school – Vedika Credit Capital Ltd. Well, not many folks get that opportunity and it completely justified.
"Everything happens for a reason"
As the day of joining was coming near there were mixed emotions surrounding. Fear, nervousness, and I had zero clue what's going to happen. What happens when I enter the first day in the office? How to behave with everyone? There will be two of my b-school seniors, how to get their support? How to talk with the CEO? All these questions were buzzing in my mind, guess that's what happens when you don't have prior work experience. Finally, the big day came and it was time to enter the real world. Simply entering the building I had Goosebumps and waiting for the elevator with one thought in mind "everything will be fine". I was greeted by a man near the elevator who somehow speculated, I am an intern. We had a small conversation about what projects we can do to improve the financial status of the company but I clarified to him I was to work for the HR department. Still a good experience and he suggested I should sit in the conference room until my Organisation Guide for HR department is here. After a while I was joined by two of my batch mates from PGDM 2016-18 batch as well and after couple of minutes the CEO entered with my HR organisational guide which was none other than one of my IIM Seniors with whom I have practiced dramas in my tenure in IIM as we were a part of Dramatics special interest group. As I went out of the conference room he immediately introduced me and my two batch mates to the CEO sir and told us to stand for the morning prayer.
Well, I didn't knew Morning Prayer actually happened in organizations and then a familiar song was played "Itni Shakti hume dena data". I really liked this part to begin with. After the prayer we went back to the conference room and the second IIM senior I had in the organisation came in and brief us all about the two business aspects of the company. It was then clear to me that one of them worked in the two wheeler loan section while other worked in the microfinance section of the company. So, everyone actually came to the conference room and had a good conversation with us regarding the project, the organisational structure, operations and really we could talk to anyone with no constraints whether it was the CEO, HR Head – two wheelers, HR Head- Microfinance, Operations Head, CFO, everyone was really approachable. At the end of the day I decided to do a project on Training and Development of the operations team of microfinance. Well, that was pretty much it for the day, being comfortable with everyone and having autonomy summed it up. First day in office for the first time in my life, couldn't have asked for anything more.
The next day we were to have a conversation with CEO Sir and my organisation guide before starting working on the project, but my organisation guide has to leave for a company visit, still, I was pretty confident after all I had one more IIM Alumni to back me up. And then came the time we had the talk which changed my perspective towards the internship. His words were: "You are here to make an impact and transform the business, that's what separate an IIM student from the others." The entire conversation was motivational and gave a clear understanding of how much he valued IIM students. His idea was not to do multiple projects or a single project, he just wanted me to do something that leaves an impact so that after 6 months down the line when I come to visit them informally, I am proud of my own work and contribution towards the organisation. He discussed my interests and came to know that I was a part of IT Committee in my college. Immediately he said, "in addition to what you want to do in Training I want you to make a bigger impact, I want you to digitise the entire HR system." I really sensed an opportunity here as I had two projects in hand and both of them interests me a lot.
From that point in time, I started working on the HRMS software layout. I had all the contacts I needed. I sat with the IT Personnel and had a glance of what was already there as an HRMS software and where I could improve or add new features. While in the workplace being highly motivated, there were times where I really got stuck. I thought like a programmer who had HR expertise and just gave more emphasis on complex programming logic to make these HRMS features inter-connected as I made the list of 15 essential features. As a programmer, errors are part of life and as an HR inclusion of everyone, context and considering all the aspects were of prime importance. Although I didn't have to do programming, I had to think like one as when I present it to the IT team I need to give them a feasible solution and when my organisation guide returns I needed to present a work that met his expectations in terms of being an HR professional.
"No play and only work makes Jack a dull boy"
Well although highly motivated to work and make something that could be transformational I did put in extra hours back in the hostel but of course, it was IPL season. My batch mate introduced me to IPL Fantasy League and really it was a fun filled for all three of us. Before starting the work we actually had fun time strategizing teams for next match, choosing power player and putting our bet who was going to win. We came to office a little early and had these conversations and making teams before we started our work after the Morning Prayer. Similarly, during the lunch break, we ate our food quick and started playing Sudoku with the fastest time to complete Sudoku as the day's winner. Really we kind of reached self-actualisation in terms of solving Sudoku. And then, we had two seniors whom we can always go to have an informal conversation about our college, their time so far in an organisation, etc. I even remember the table of five which contains the three interns and two seniors from IIM sharing lunch together in our Air Conditioned cubicle.
Back to the work progress as my organisation guide returned I showed him my work and he looked satisfied with what I have done in his absence. But, he wanted me to learn more. He wanted me to know the ins and outs of the business by going to the field with the operations team and learning how actually things happen. To be very honest, I myself felt that I was just using my interest for IT and bookish knowledge to design the software. I had an approach in my mind which included understanding organisational structure, understanding operations, interacting with a lot of people, etc. that was no what I was doing. I loved my work but I was confined to the cubicle and just applying my brain on various ideas. By the end of week 4, my design was ready and it was time for the mid- review.
There were little imperfections but the project was well received by the CEO Sir and HR Head of both verticals. My guide immediately made arrangements for me to explain my ideas to the IT team and implement the project. In the meanwhile coming back to Training and Development I still had that project in my mind and so did my guide. One day we had a long conversation which resulted in me visiting the two branch office in Jamshedpur which co-incidentally is my hometown as well and this was the opportunity I was looking for. Organisational structure, operations, roles and responsibilities and even key performance indicators were the few things I have read in the college so far it was time to know about these terms practically that too with an opportunity to visit my parents. Really couldn't ask for more. The trip was awesome, I was welcomed everywhere in both the office, went to the field with relationship executives, saw how the Branch Manager managed the office, had a talk with the area manager and took a lot of interviews. Really this was an enriching experience and with the luxury to stay at home. After the trip was over I pretty much knew what I had to do in Training and Development and delivered the training module within a couple of weeks.
Before this second project was done we had a get together with all the employees from all across India came in. This was an opportunity for everyone to know each other and work with each other. More importantly, it was about sharing your vision of the company by the year 2020. Everyone had a voice and some professors from XLRI were the judge. Well, a sweet win here was cherished as my idea was among the top 5 ideas and I had an opportunity to address everyone on the stage just being an intern was really a matter of pride. In fact, my other two batch mates were also on the stage and it was a proud moment for to share the stage with them.
Overall the awesome first-time experience for me and which really cleared a lot of things for me. It was really a confidence booster and I really hope to work with them again.