My Journey From Europe To Tangra – A Village In Punjab – Internship Experience At Simbacart – IIM Sirmaur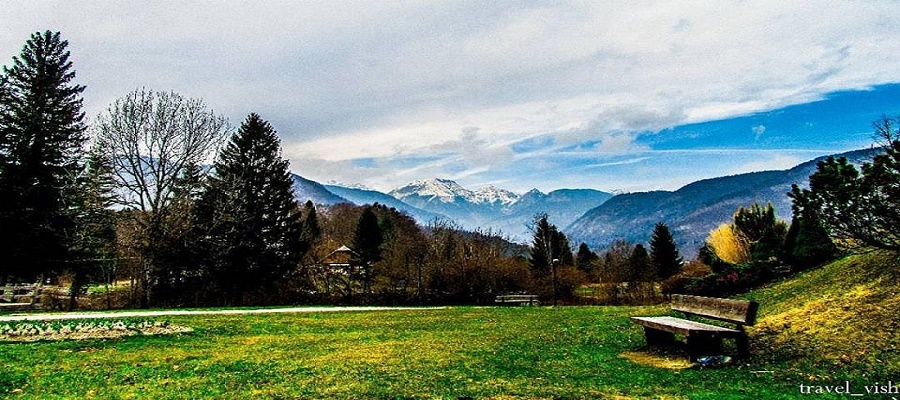 #Throwback
Love at first sight, I didn't really believe in it. In fact, I used to say that it is one of the most gibberish concepts that existed until Europe happened. On 9th March, 2017 at around 12:30 I reached Ljubljana, Slovenia with my whole batch of IIM Sirmaur. And then I saw this: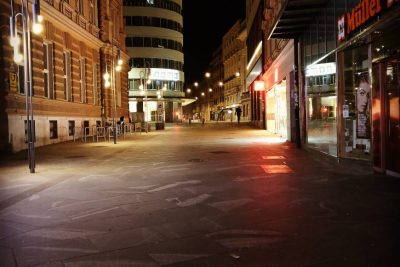 That was it, I had fallen in love with Ljubljana and I couldn't control it from happening. That was the moment when I realised, true love does exist and its concept is not nonsense. Unlike India, at that point of the year, Europe was really cold. Winter was about to end and we had the opportunity to see the onset of spring, flowers blooming, trees becoming green again. The whole batch was excited and we all were planning what would we be doing in the next 30 days. We had one full month to live our lives and undergo our International Immersion Programme at ICPE, Ljubljana. We usually spent our weekdays full of lectures on European Economy, Indo – Euro Relation, Circular Economy, few Industrial visits and what not. I used to love the evenings, we used to roam around in the streets of Ljubljana, visited a few malls, went to different clubs, visited the castle, etc.  Literally, we enjoyed every day and every night there knowing that this was not forever and we had to leave the place in a month. Weekends were the best in which we used to visit different countries like Austria, Germany, Hungary, Spain, Switzerland, Czech Republic, Italy and a few more. The very thought of leaving the place was heartbreaking. Our one month in Europe was a complete package full of fun and knowledge, and the part that I enjoyed the most was meeting new people from different countries and getting to know their culture. I even made a few friends there, God I miss them already.
Days passed and the day of departure was coming nearer. Towards the end of our trip, ICPE conducted an examination based on the whole month's lectures and industrial visits. On the last day of the programme, results were announced and I came third and was awarded a bronze medal. It was a really great moment for me and I felt so proud of myself. Trust me when you are in a different country and your work is recognised by the people there, the feeling is really great. To be true I felt as if I was on top of the world.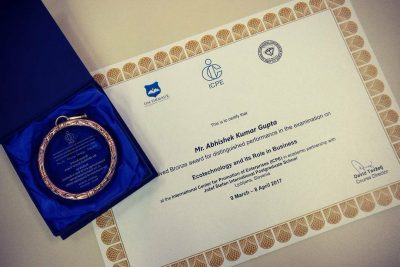 Eventually, the day came when we had to leave. I still remember the day, we were at the Vienna Airport and just minutes before boarding our flight back to India, our college's Placement Secretary broke the news to me that there has been a change in the management of 'Day Zero' – the company that selected me for summer internship, and now they do not require any interns. I was shocked, confused and angry. You might be thinking shocked and angry is okay but why confused. We were leaving Europe after one month's stay and for the past few hours I had been grieving leaving Europe and now I was confused what should I be grieving more, for leaving Europe or my internship getting cancelled. I realised it was time to face my real problems and I started figuring out what to do regarding my internship. For sure the company will be blacklisted for further Recruitment Process and the coming batches will be safe, but the thought struck my mind what will I do now. As soon as I landed at the Delhi airport, I started placing calls to everyone I knew, for an internship. Luckily a friend of mine, Archit Singla from IIM Sirmaur told me about Simbacart Online Services Pvt. Ltd., a start-up where he could set up an interview for me. Without hesitating I agreed for the interview and I got through.
On 24th April, 2017 I reached Tangra, a small village in Punjab, approximately 25 Kilometres from Amritsar. The company based in Tangra sells ethnic products online using social media adverts and also has a dedicated website for this purpose. What I loved about the company and the CEO is that apart from increasing sales and gaining profit her motto is also to generate employment in rural India, therefore, the location Tangra. If I remember correctly since childhood I have never lived in a village, and now for the sake of internship, I was going to experience that too. Luckily I was not in this alone and a friend and batch mate of mine Aniket Chandani from IIM Sirmaur was also doing an internship in the same company. I still have three weeks of my internship left and truly speaking I loved my stay in a village, knowing the true meaning of rural India. I really enjoy the work that we do here in the field of digital marketing primarily. Apart from this as I expected from a start-up, my work is not concentrated in just one department I also got to work in the areas of Human Resource, Operations and Finance.
I really appreciate the employee friendly environment and the interesting work culture in the company which has helped in making my life easy in a village. The people here are really simple and true, the two qualities that you may never find in people from cities. If we neglect a few power cuts and the look in the villagers face when they see someone from cities, rural India is a great place to stay. Jokes aside, though this transformation from Europe to Tangra was huge for me and it was also a tough one, but one thing that I have realised now is that it is not the place that you like, it is the people that you are with. As far as my love, Ljubljana is concerned, she is not going anywhere and I believe I will be visiting Europe very soon.
Till then #ImissEurope #iFeelSlovenia #EuropeDiaries #InternationalImmersionProgramme #InternshipExperience #Simbacart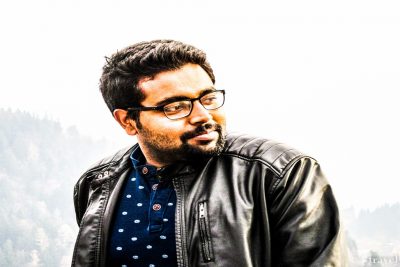 About the Author:
Abhishek Kumar Gupta
IIM Sirmaur