My Journey To DMS, IIT Delhi – Eashwar's Story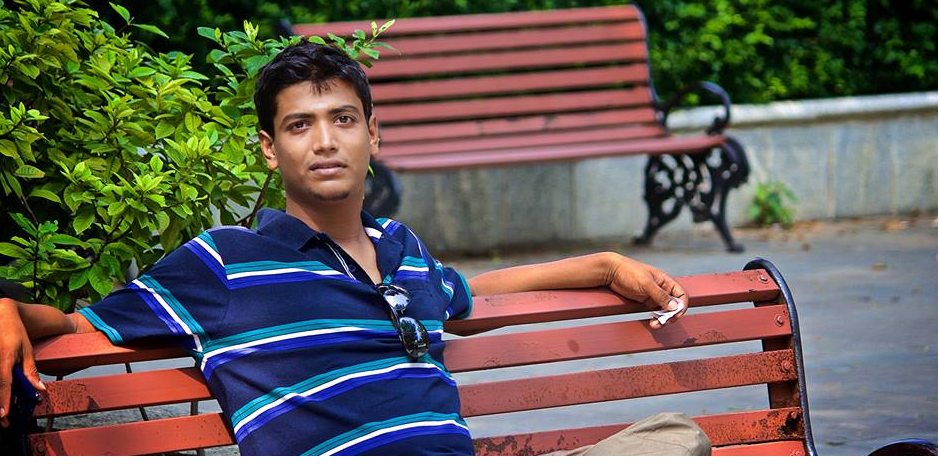 When you turn round the corner and find yourself facing a wall which appears to be a dead end, you will eventually find a small by-lane which is a shortcut to a bigger and a better route. This, when told to me by one of my professors just fell on deaf ears. However, I could truly realise the potency of those words only when I experienced the situation.   
During my engineering, the last thing I wanted to pursue after my under graduation was a degree in management. However, I was surrounded by friends and peers who were all of an opposing opinion. As events began to unfold, my conviction was strengthened by me getting into a core mechanical job profile in an automotive company. The  adrenaline for technology kept me fuelled for the next couple of years. However, at the back of my mind, I was still having this thought that rote following of procedures and compiling data and preparing reports will not get me to anything big. 
I was always fascinated by the Whiplash effect where one small management decision creates tremors throughout a chain of events. It was always intriguing to see this reflection in stock markets and how the stocks crested or troughed with any management decision. The butterfly effect where one small fluffing of the butterfly wings on one part of the world can create a storm on the other part of the world was something which I could relate to in reality. However, with the shrinkage of the world, thanks to the improvement in technology, the effect could be felt everywhere and is almost instantaneous.  With increasing realisation, I wanted to be a part of such decision making process and affect lives in a better way. I have been an extrovert all my life and can mingle with people easily. Also, I have a knack with numbers and data. Time is something which I wanted to manage more effectively. My idea of MBA is management of time, people and data. Since I wanted to improvise on the first and use my skills on the other two, I decided to pursue a graduation in management. 
The next steps involved grooming myself for the study and this entailed putting long hours of preparation for CAT and other competitive exams. The numerous mock tests and the actual exams were a test of my calibre and preparation and my adequateness in both ensured that I got through. Following the exams were numerous interviews and background researches to pick the right institution. I was really impressed by DMS and gave a good shot at the interview where I answered the questions put forth to me and also showcased my singing skills! Therefore, the eventual selection did not come as a surprise to me.
 Post this, I left my job with great trepidation and a heavy heart but I knew I had made the right decision. I wanted to be proactive rather than reactive and I conveyed this to my peers, colleagues, friends and managers at my company. I was going into an unknown territory with an unknown language to study a not-so-familiar course to meet unknown people and do not-previously-done activities but I had no second thoughts about it.
 So far, it has been a wonderful journey and a roller coaster ride but I have enjoyed every bit of it. After all, change is the only thing that doesn't change and what is life without a change!     
Media Cell DMS, IIT Delhi
The Department of Management Studies is a result of the evolutionary process of growth of an idea floated in 1963. What was then a seed, gradually came to life and in 1974, IIT Delhi set up an internal committee to scrutinize the functioning of the management area in the institute. In 1975, an expert committee was setup to formally examine the possibility of launching this area in a more sustained fashion. The result was an M.Tech programme in "Management Systems" in the School for System Studies, (subsequently renamed School for Systems and Management Studies). The year 1978 saw the setting up of the Management Core Group and the core inputs to a full time Management Education at IIT(D) were reconfirmed by an Advisory Committee constituted by the representatives of the Academia and the industry. Since then, there has been no looking back. The School for Systems and Management Studies became the Centre for Systems and Management Studies. This was subsequently renamed as the Centre for Management Studies. In 1993 the Department was brought into existence by amendment to IIT (D) statutes. Clearly, the Department responds to a felt need of the Indian Industry and derives satisfaction from its heavy field orientation in all its curriculum activity. In response to the feedback from the students, alumni and industry, the Department of Management Studies launched MBA programmes in 1997. The department currently runs a two year full time MBA programme (General and with focus on Telecommunication Systems Management) and a three year part time MBA programme (with focus on Technology Management). MBA program in IIT Delhi is designed keeping in mind the changes in business environment and the need of the industry. Our academic program is comparable to the best that are available in the world class business schools for creating managers to face the new challenges of the ever changing market environment. The entire course aims at creating holistic managers trained by a very eminent faculty, which is also supported by the experienced professionals as external faculty from India and abroad. The students are admitted through a rigorous screening process that includes CAT score, group discussion and interview. IITD MBAs are known to do well.