My Journey To IIFT – Amol Pandya's Story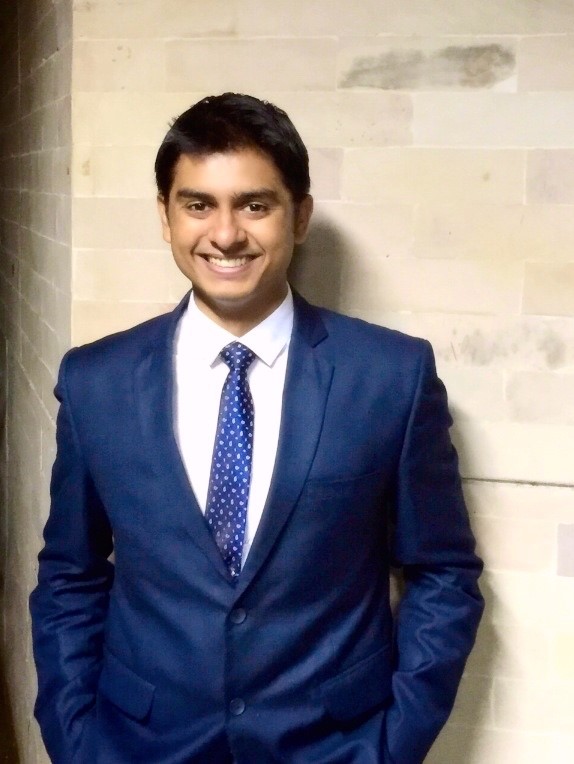 A year has already passed and here we are – the 2015-17 batch, most of us thinking about 'this time last year', when after having given most of our entrance tests and interviews, some of us were left in the state of embarrassment of riches, some of us had to make a choice between two equally good colleges and the rest of us had all hopes pinned on IIFT. For me, there were no hard judgment calls, to say the least. Admittedly, it was not something I had to ponder over much.
After taking up a job out of my engineering college, I had to plan things in advance about my MBA pursuit and start my preparations right away, as I did not plan to pursue my job beyond CAT in the coming year (that was my target). Regular course of preparation followed – little time to while away since the job left me with hardly any time and energy.
I was reasonably decent in the Verbal section and fair-to-the-middling in the Quant and Logical Reasoning sections, so I had to focus more on practicing QA and LR and alongside, I let my VA preparation stilting just on the regular leisure reading and newspapers for 3-4 months and that worked for me. The key was to persevere till the last leg of the race; the funnel somehow makes room for those who remain in the fray till the end.
Even the temperament, as they say, is very essential on D-day. Having botched up on the day of CAT, the only big things left for me that year were XAT and IIFT, and like a regular aspirant, it was really taxing for me to forget about not having done well in CAT and move on, as it has the most number of good colleges under its umbrella. I had to make conscious efforts to focus on the exam to follow- IIFT- which comes with an additional 1000 pound load of GK- a section which demands the least time but sucks most of one's confidence during the exam. I had started my GK preparations only a month prior to the IIFT entrance, with most of my focus being on dynamic GK (a plethora of websites help you keep your finger on the pulse) due to obvious reasons.
I also made sure that I give all the full-length sample tests conducted by the coaching institute I was enrolled at. There were adaptability issues while switching to a paper-based exam after having given most of the tests online. All this preparation along with a cool mind on D-day helped me clear the first checkpoint with a score well above the cut-off. (Usually, the entrance exam's score bears considerable weightage of the final score, so a good entrance score is always a confidence-booster before the next rounds of evaluation). With that confidence, I pushed myself a lot harder for the next levels as the competition ahead was to only get tougher.
Besides reading newspapers and blogs, I also watched good news' debates closely, which not only brought forth a wider perspective to my understanding of the burning issues but also helped me learn some real-time group discussion approaches and techniques. Equipped with information and loaded with facts, one just needs the confidence to deliver it in the ambience imparted by a posh edifice and with everyone around suited up to the nines. A full-body stretch and a few deep breaths worked really well for me.
At the end of the day, I gave my best shot and did not want to think further. As they say, all's well that ends well. And there was IIFT, in all its glory. Needless to say, it had to have the crème de la crème of India, owing to the prestige the institution carries, being among the top 10 B-schools in the country, and that is what engenders that competitive spirit in you, doesn't it? I won't steal the thunder of the surprises that await the incoming batch of 2016-18, but for the first 3 months, we were up to our necks in work, overtired and under-caffeinated. But we came out better and more resilient, without a doubt.
Life at a good B-school turns you into a juggler- how good or bad depends on your attitude and perseverance. My suggestion to our friends who'd be joining us soon- Come with a clear mind, but with a strong attitude, which would help you tackle all the challenges here. You've fought hard to get here but the journey only gets more difficult from this point. Welcome to IIFT.
———-
About the author (in his own words):
I am Amol Pandya. I hail from a closely knitted and well-educated family in Vadodara, Gujarat. I am a Mechanical Engineer by my academics and a music enthusiast. I am a keyboardist and a vocalist and my latest musical venture was the Godrej Loud anthem composition, which I wrote, composed and arranged.
Before joining IIFT, I had a very enriching experience working with the channel partners of L&T Valves in the South Gujarat Region. During my early days only did I get the opportunity to lead a sales team of 6 members and deal with and augment the jet-set customer base of my organization including companies like Reliance, Essar, Shell and the likes due to which I got an exposure to the corporate environment. I was the Top achiever in the Sales Dept and also was responsible for adding 15 premium clients to the company's clientele.
Talking about my undergrad career, I have a couple of academic achievements. I topped in the entire city during my first semester of my engineering and topped in my college in the last semester. During my college, I also got a chance to explore my passion towards music and one of my friends and I formed our own band and kept adding young members to our band as and when we got to know people in our circles. We were the first band to be sponsored by Roland in Surat after 6 months of our formation. In the meanwhile, I also learnt classical music and I completed 3 years in the span of 2 years, giving first 2 exams in one year and in all three exams, I scored a distinction.
Being from a very strongly bonded family as I mentioned, I really believe in spreading happiness around me. So, during my college and school, I, along with my group, made a lot of visits to old age homes and orphanages where we used to entertain them add color to their mundane lives. I was also my college's representative to the 'Peer Educator's Programme of Red Ribbon Club' for AIDS and Sexually Transmitted Diseases.
Other than this, I am an U-16 district level cricket player; I have won many elocution, debate and singing competitions during my school and college and I wish to grow myself in the Sales & Marketing/Operations domain with a company that offers me a great learning environment and opportunities to grow.