My Journey To IIM Ahmedabad PGPX – Anupama's Story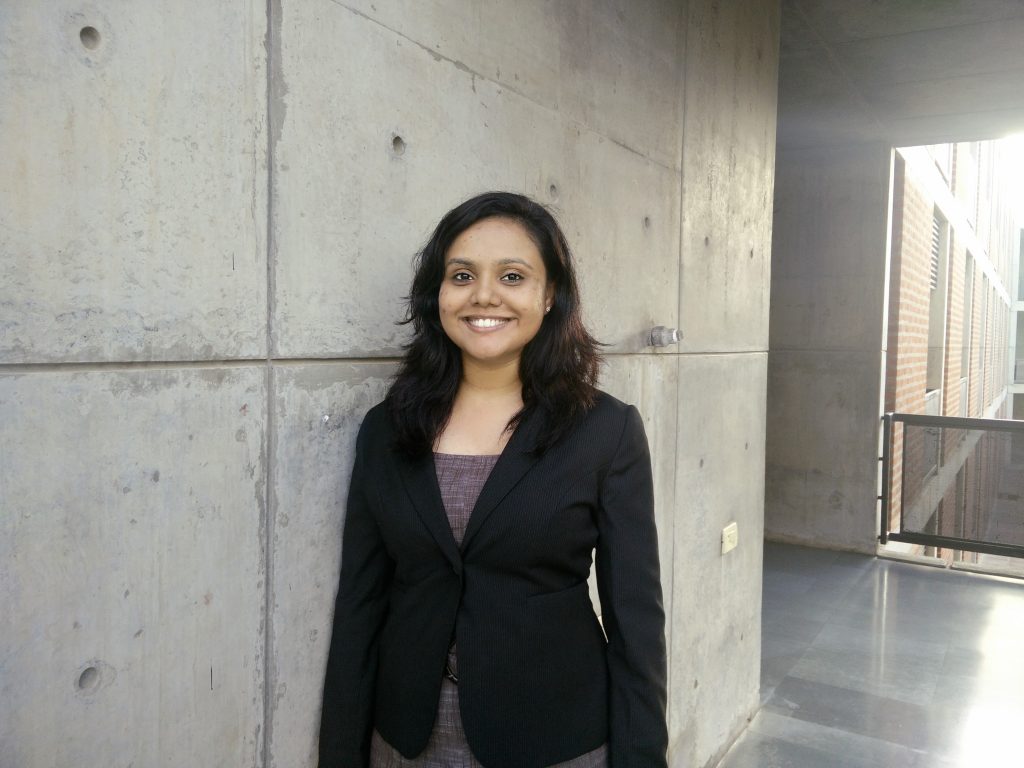 As a child, I was in awe of the IITs and IIMs: their stunning campuses, intelligent students and venerable professors. I wrote my CAT after little prep back in 2006 and scored a lacklustre percentile. That same year, I had applied to five top schools for MS. You can perhaps discern the amount of clarity in the direction I wanted to pursue then – MS or MBA?! I consider myself more of a B-school candidate today. But back in the day, most of us buckled into peer pressure; I had written the GRE (that helped though because I can throw around words like discombobulated. See!), applied for MS. That did not work out.
After nearly 10 years of working and building a career along the way, I thought I was set in my ways. The dream of an MBA remained a dream and slowly, a sense of acceptance that I am 'worker class' sunk in. The end of 2014 changed all that. I hit a low point in my life. I had no reason to wake up, nothing to look forward to. In fact, wanted to quit my reasonably happy, decently well paying, fulfilling job to be home. Instead of quitting, I strangely decided to stir things up by signing up for GMAT classes. At 31, Math was initially elusive (I seemed to fair alright in verbal, of course not discombobulated at all with the verbal section). But after a few months of keeping at it, I improved. The day I saw a great score flash on the exam screen, I felt so happy I felt like I'd fly!
When you are a woman in your early thirties, the society, especially the Indian society, expects you to nurture children, raise a family, and be a responsible parent. While the societal and peer pressure once again ate away bits of me, I decided to after all not apply that year. And then one day, I received a call from the PGPX office at IIM Ahmedabad. They had received my GMAT score and thought I had a promising profile. I was tempted to apply and I did. Thankfully, the application process was surmountable amidst the humdrum of daily life and work. In December of 2015 – exactly one year after my lowest point – I received an acceptance offer from the best business school in the country.
I was elated. My extremely supportive and loving husband was super proud of my achievement. I replied to the offer letter with a 'Yes' and here I am, three months into the course, my mind space expanding by the day and my network too. As someone who thinks that the word 'network' seems too self-serving (everyone's got their quirks), let me rather say 'connections'.
I'm surrounded day in and day out by a bunch of 89 highly self-motivated folks, who each have their own inspiring stories. The learning seems to follow a geometric progression. I consider myself fortunate to be taught by professors who are par excellence. The rigour of the program at times seems daunting but we, the troop of 90 PGPXers, march on, powered by a will to succeed and the heavenly midnight veg Maggi at Bhavesh Bhai's stall. Twenty-hour work days make us wonder if we've spent six long months at Ahmedabad – which clearly has some of the best street food by the way! (think Dhokla at a roadside stall and wood-fired thin crust yummy pizzas right out of the grill at the back of a food truck). We have decisions to make and priorities to pick on a daily, if not hourly, basis. The learning is paramount and grades are only cherries on the cake. For once, we are focussed on intuitively grasping the subject matter. Learning by rote has thankfully vanished (totally age-appropriate too, isn't it?). We have all had 'aha' moments in classrooms and syndicate rooms and during our extended hours of self-study. The wee hours of the day range anywhere from falling-asleep-with-book-in-the-hand and lights-on to stimulating discussions, from writing an assignment that's due next morning to a 'wow, the genius of the guy to have come up with that theorem'. That diamond of a sleep and ruby of an hour have never been more precious.
I have a strong feeling that by the end of this program, we would transform into (even more) resilient, self-aware, self-assured leaders who, besides being able to dissect the Economic Times and speak on sensibly about the global economy, are capable of striking a fine balance between rationality and judgment, focus and juggling, poise and action, and logic and intuition.
PS: Opinions expressed in the interviews are the interviewees' own and do not reflect the view of Indian Institute of Management Ahmedabad or PGPX Office.
______
About the Author
Anupama is a B.E. graduate in Computer Science from Anna University and is a Senior Business Analyst by profession. She has worked with the Royal Bank of Scotland Group and Tata Consultancy Services and is an alumnus of IIM Ahmedabad (Class of 2017). Her interests include music, movies, spirituality, travel, people and filter coffee (and not necessarily in that order).