My Journey To IIM Ahmedabad (PGPX) – Rashmi Tiwari's Story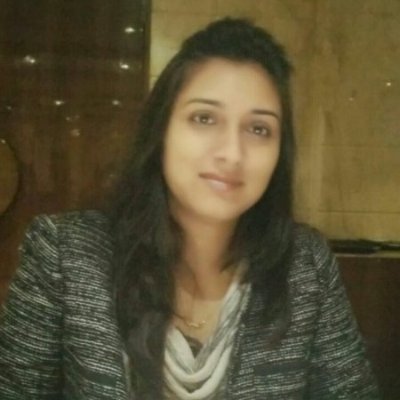 #Throwback to 2016
I chose to be the chosen one, I chose to disengage,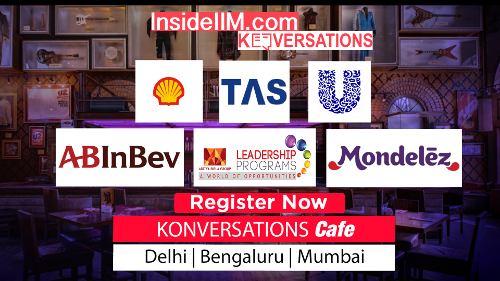 I chose to live a new life again, I chose to learn and embrace,
The thirsty grounds, the unschooled walls all seem to work with me,
For just like me they take the heat and stay as strong as can be,
My wish is not to change the world but to change into best of me.
The clock has just struck 5. Outside, the morning is still undecided. A rare cool breeze flows in from the tiny balcony of my room teasing the chimes hanging from the sill. The last batches of syndicates retired for the day just an hour or two ago. The beautiful un-plastered walls bask in the morning sun slowly coming to life. It all seems infused with the raw academic culture of IIM-A which believes in pure learning and abandons all gimmicks.
Silence of the IIMA campus at this hour is both serene and rejuvenating. To an outsider, this tranquility can often be misleading for the campus hardly ever sleeps. But to my frayed nerves this dose of relative noiselessness is almost like manna. That and the morning air put me in a contemplative mood. Happy and brooding! It might sound oxymoronic but what's a little nirvana if Yin and Yang are not balanced out together. So here I am. Here, where I wanted to be. Here where the breeze flows sublime and the walls turn beautiful only for me.
Rubbing my tired eyes, I ponder on as to how did I land here? When exactly did this journey start? How come I haven't reflected and looked back yet when it has already been 3 months here? Married for 10 long years and mother of a 5-year-old, IIMA was not really in the remotest of my plans. Working for Infosys as a project manager in the United States, husband always by my side, my 5-year-old keeping me busy post work, amiable clients, couple of friends, fine work life balance, life was just about okay(-ish). You know, how everything in life is alright till suddenly you realize it's not. I was living in my Indian-working-class-dream-bubble (whatever that is!) ensconced in love and security when this quest for MBA started. How and why is exactly what I wish to convey. The tale becomes a little more poignant and significant because I am a woman. Women are pioneers in every field today. Gone are the days when we had to fight to get even basic education. However, any decision by a woman that might cause small disruption in the family is weighed harshly on the necessity vs aspiration scale. We do not take ourselves seriously enough and career progression is an option only when there is really some discontent with the current job or family situation. In the rigmarole that defines most of our lives, we almost forget that growth and change are inevitable and complementary. To quote Charles Darwin, "It is not the strongest of the species that survive, or the most intelligent, but the one most responsive to change."
Industry around us is changing every day. If we do not take the time to upgrade our skills, we will be as dead as yesterday's technology and as bland as the leftover food. I don't know the exact moment of epiphany but soon it dawned on me that it was time to make some decisions and take some leaps of faith. The job was alright but monotonous and dull. Growth was happening at a parliamentary pace (if you know our parliament you will get my drift!) and future prospects that were once as clear as still water, seemed all muddled. I was sitting at 10 years of career and action to salvage the rest of my life had to be taken right now. MBA was an old dream that I could not pursue earlier due to familial constraints. I researched the prospects of an executive version and found that as per my profile things looked encouraging. I decided to prepare for GMAT. However, things, as I found out, have a nasty habit of being easier said than done.
My husband and I were living in the US with my toddler without the support of an extended family system that we take for granted in India. Both of us were working on full-time jobs that involved nightly conferences and many other exigencies. I really needed my husband's co-operation which, thankfully, I got in abundance. Once the decision was taken and the wheel started churning I realized why I married him in the first place. He used to arrange and rearrange his meetings, work on his projects and handle all his clients while taking care of my daughter simultaneously. And then there was the whole science and art of managing her meals, her academics, her bed time stories and her occasional tantrums. Every responsibility which was easily shared earlier was heaped on him because I had to devote at least 3 hours daily for my GMAT preparation. Finally, after 4 months of joint effort I cracked the GMAT with a decent score. However this was the easy part, the real roller-coaster was what came next.
Having completed my marketing class, I now realize that even without knowing the framework we did an entire conjoint analysis on where to apply, how much to spend, which college is the best for my profile, what am I looking for in terms of my learning aspirations vs. what future prospects can be created depending on my decision. Also we were definitely looking for family support to take care of my daughter for a year. Moving back to India appeared ineludible. Considering the odds, IIM A seemed to meet the best of both worlds. Yet what were the odds of getting into considering IIMA is the dream destination for the best minds around? Was it achievable? There was only one way to find out. I ended up applying to IIM A and IIM B. In parallel, both my husband and I started closing our US assignments and prepping for moving back to India. This process itself took 5 long months and hence I deferred my application to the second round. By the time I got the call for the interview, we were both back in Bangalore, settled with our offshore routines.
My interview was at ITC Gardenia. ITC Gardenia is one of those plush five-star hotels with the associated bells and whistles and I was pleasantly surprised when the hotel staff escorted me to the interview location instead of the routine placards giving directions. After the customary attendance I joined my interview batch which was engrossed in an intense conversation on the fellowship program offered in 'Teach for India' program. A few minutes later, there was a formal round of introduction followed by casual chit chat about the Telecom and IT industry, NGO work options for professionals like us and general opinions about various management programs.
Shortly, Vikas, a 2014 batch IIM A alumnus joined our group and commenced a candid conversation on the PGPX program. He informed us about purpose and structure of the program and also answered questions about entrepreneurial assistance for alumni. As the panelists started arriving, Vikas left us to receive them. Then came my turn and I stepped into the room both nervous and excited. I was given a topic to speak on for 5 minutes followed by a detailed discussion. Few minutes later we were into topics as varied as difference in Indian and US working culture, IT industry and my intent to pursue a management degree. We discussed the US principle of role maturity and work ethics, and also the infrastructural issues in India leading to lack of work life discipline. They enumerated disagreements to my opinions and asked me to freely voice the same, in case I had any. All in all, it was really a candid discussion rather than an interview.
Heading back home, I was satisfied yet anxious. The two weeks that had to be waited out for the results seemed horizons away. I tried to keep myself engaged as much as I could just to keep my mind off the results. On 26th Jan 2016 the results were out. With trembling hands, I logged in and read the statement with teary-eyes "you have been handpicked". There are few moments in your life when you cannot decide whether it's magical, rewarding or simply blissful. This was one of them. I was at office and was dying to go home but a nasty delivery was holding me back. I called up everyone on earth not only to tell that I made it but also to flatter that I could do it at this juncture in my life.
Next three months flew away in arranging finances, settling in my parents for the year ahead and taking up preparatory courses sent by IIM A. It was only in the last week of March that the prospective weariness of staying away from my family and especially my kid hit me. As I was preparing for a new journey, there was so much to part with even if it was for a year. These things are easy to handle when you are in your twenties, not so easy for a mature family individual. I joined IIM A on 11th April 2016, and was welcomed with a lavish inauguration by an erudite bunch of professors consisting of the best brains in the country.
After a very long time, I felt so proud of myself. It has been almost 3 months now. Life is tough and there is a new challenge every day but I have never been so content earlier. Unlike the last 10 years of my life, here I do not know what the next day is going to be like, what surprises are going to pop out of the prof's kitty, what new initiatives will the students come up with, who is coming to the campus today, what will I learn about another industry today and what time of the night will our group go for the cold coffee in the old campus.
Sometimes these days I feel like a teenager again while at others I seem to learn and mature at an accelerated pace. The experience here is as humbling as it is exhilarating. Signing off as I get ready for a new day, I know not what's in it for me today, I just know that it will add to the most cherished year of my life. The sun is coming up slowly, I bask in the twilight and embrace this morning for a few more moments before I gear up for the grilling.
PS: Opinions expressed in the interviews are the interviewee's own and do not reflect the view of Indian Institute of Management Ahmedabad or PGPX Office.
————
About the Author:
Rashmi Tiwari is a B.E. graduate from Barkatullah University Institute of Technology. She has worked with Infosys and Tech Mahindra and is an alumna of the Indian Institute of Management, Ahmedabad (Class of 2016-17). She enjoys Poetry, Writing and Social work.