My Journey To IIM Indore Mumbai – Ashish Gulia's Story
Back in 2012 ,my decision to  study  Political Science at Delhi University instead of joining NIT Kurukshetra came as a thunderbolt to my parents and relatives – I got a similar response from them when I expressed  my desire to do an MBA instead of joining JNU for  Master's Degree . But then Indian parents would never say a 'No' to a  PGDM from an IIM.
I believe passion is the most important quality needed to reach the pinnacle of achievement and it is never too late to take some bold decisions as success treads on the heels of passion. After exploring various career options and the itinerary to realize them, I finally zeroed down to an MBA. Now clearing CAT'15 was the next big challenge as I had stopped playing with numbers long back, the only place I was using them in my under-graduation was to give serial numbers to lengthy theoretical answers. So QT&DI were a challenge for me. I Joined a coaching centre in CP where I was induced in a special T-20 batch. Individual attention from the instructor is a must when you wish to improve a specific skill. I scored good in mock tests and always knew that performing in CAT is of paramount importance to me as I was confident about my written skills and interview .
I got interview calls from IIM L, I, K and new IIMs. The interviews went smooth and I finally choose IIM Indore for my PGDM as it offers maximum batch diversity and world class faculties from practicing domain. IIM Indore started offering its Post Graduate Programme at Mumbai in 2012 . The vision behind offering PGP at Mumbai was to leverage the locational advantage of the financial capital of India. The Program is at par with that in Indore as it uses the same pedagogy of teaching and the same faculties as well.
Being a non-residential program, finding accommodation seemed to be a problem at first glance but now I consider it as a major advantage over all other IIMs. Living in flats in  housing societies  within 200m of the radius of our campus  gives participants a unique experience of linking classroom teachings to real life experiences.This freedom allows us to explore various business and learning opportunities in the city that contributes 6.16% to India's GDP and 70%  of Capital transactions. Our campus size is practically 4,355km square as we explore the entire metro!
I always knew that it is going to be tough to survive in an IIM and Mumbai never disappoints anyone. The first few months are the most difficult to survive when participants are bombarded with diverse courses and projects. Sleep becomes a rare commodity and consumption of coffee grows at an exponential rate, so much that at times we wished that we should have done a mock MBA before joining an IIM. But slowly this routine got so much ingrained in our lifestyle that a day without classes made us recollect our childhood days of summer vacations .Frequent interactions with people from industry allows us to connect the dots and make business sense out of the various theories taught in classroom. Proximity to corporate headquarters of major companies also help  us in getting live projects and summer internship.
The overall experience of IIM Indore –PGP Mumbai has been splendid so far. The "city of dreams" never disappoints people who believe in their dreams.
———–
About the author: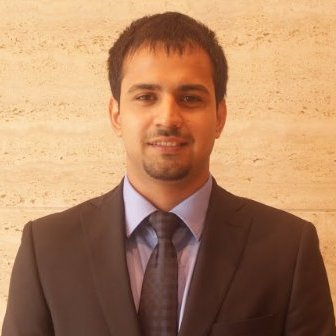 Ashish Gulia is a B.A (hons ) Political Science Graduate  from Ramjas College ,University of Delhi .He is part of the class at IIM Indore –Mumbai Campus( 2015-2017 ) and has keen interest in Political Issues. He enjoys reading, debating, public speaking and is a marketing enthusiast.