My Journey To IIM Sirmaur
It began with a joke. " Tu ab MBA karega?" " Tu IIM jayega?". How do I thank god for turning the joke upside down.
I had several backlogs during my engineering (Yes, even I am one) days. I do not shy away from that. Never studied back then. YOU SHOULD. With my dad's constant prodding I somehow managed to clear them all and get through my graduation with no flying colours. I was intelligent, I knew it, my Dad believed it, but I actually did not have anything concrete to prove it. So, when I decided on trying my hands at CAT'14, I literally had a friend laughing in my face with those words," Tu IIM Jayega?". I only had myself to blame. Frankly I myself did laugh along with the joke. It is the IIMs we are talking about. So many people dream about getting into one. It was a farfetched dream. Way too far back then. The idea was to score decently and get into an average B-School because IIMs are for the elite.
The moment I began my preparations (CL Gurgaon), I realised it wasn't the herculean task people say it is. The course is easy. Attended all the classes and did not fear asking stupid questions, oh I asked them all, every single doubt. Gave me the confidence I needed. I knew I could do this. Come the D Day. CAT14 had 100 questions for the first time, Attempted 72. The wait for the result was exhausting. I still remember hugging my mom the moment I saw the score read 96.42 on my old laptop. OH THAT FEELING.  I knew I'd score well but 96 exceeded my expectations. That was just the beginning of the road though.
MY new IIM PI/WAT did not go well and my engineering background and the sheer lack of IT knowledge backfired (I fail to understand why do they ask that,I mean if I knew it or liked it I'd be going for M.tech or the likes). All the waitlists expired, nowhere did I see my name in the New IIMs. I joined FORE School of Management. An excellent B School by all means but somewhere inside I had a part missing.
The newest IIMs (or the new "new" IIMs) had started their admission process for the first batch. I had a faint hope of still seeing my name on an IIM Roll call. 1.5 months down at FORE, I was already a part of the PlaceCom there and it happened, IIM Sirmaur first, then IIM Amritsar then IIM Vizag, all offered me admission into their first batch. I chose Sirmaur because of the mentor and the location proximity to my Place(everyone has their reasons). That call changed my life. THAT call was the proof I have now, that yes I belong. Since then it has been a fairy tale journey. IIM Lucknow has been amazing and I just am in love with Himachal. I am the integral part of the first batch of IIM Sirmaur, nobody can take it away from me.
Come what may, whoever you are, whatever you do, whatever people say, do not stop believing. Believe in YOURSELF, believe in God. People will laugh at you, laugh with them and do it anyway. There is magic happening right now, feel it, embrace it and go do what you always wanted to. After all you live just once. All the best.
———-
About the Author: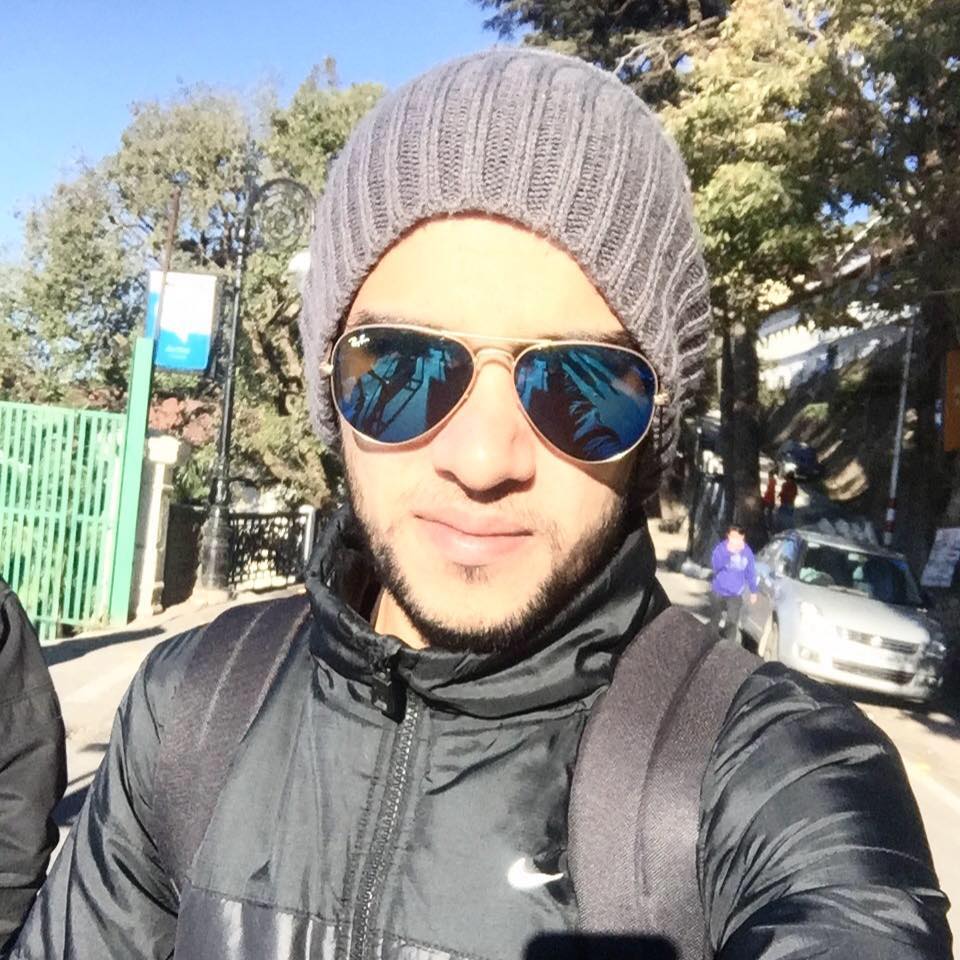 Suprateek Gulia is a student of IIM Sirmaur (PGP) and completed his B.Tech from GITM, Gurgaon. He is also the Secretary of the Corporate Relations and Placement Cell.  "If you're a good marketing person, you have to be a little crazy" Jim Metcaff. According to him, marketing is his thing, on his path to craziness.
IIM Sirmaur
Indian Institute of Management, Sirmaur is one of the newer IIMs established in 2015. Located in the holy town of Paonta Sahib, IIM Sirmaur has come a long way since its inception, becoming a center for multiple flagship events like Leadership Summit, AIM, TEDxIIMSirmaur as well as MDPs and partnership with NSRCEL for women entrepreneur boot camps. IIM Sirmaur has conducted a successful International Immersion Program for the past two years in Slovenia and Italy.