My Kahaani At MDI

It's been almost a month since I joined one of the top 10 B-Schools in the country. It still feels like yesterday only when I first saw the name "Management Development Institute" written on the main entry gate of the college and felt the Goosebumps. It was an unreal feeling when I finalized realized that I actually made it to MDI. Since then it has been a rollercoaster ride with a series of ups and downs.
First few weeks were like an all round test for me. The constant inflow of tasks, assignments, sessions etc. kept me on my toes, tested my patience, persistence and pushed me to my limits. I realized that my true potential lies way ahead from where I thought it to be.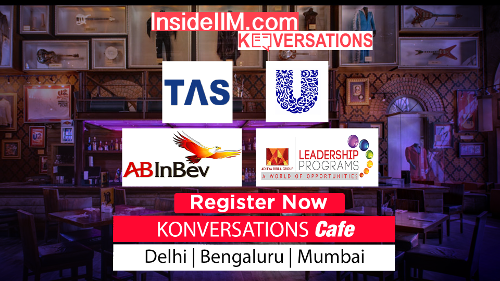 Students were introduced to the faculty members of various departments during induction period. It was so amazing to meet such highly qualified and accomplished professors yet so humble to interact with students in such friendly manner.
With just 3-4 hours of sleep every day, I was working on multiple tasks and assignments with a diverse set of students with different levels of industry experiences. In a short period of time I was able to make many friends as various assignments required us to work with different set of people. The diversity factor among the students provided an amazing opportunity to interact with them and learn about various places and traditions of our country. Not only had I been learning from amazing professors at MDI but also from my fellow classmates.
After the induction process comes the turn of KOK – King of Kings, MDI's day and night sports event spread across multiple days. It was a very different and great experience. Various sections created their own teams to compete with other sections. Students' walking around in campus wearing their team jerseys and competing with each other in various sports was a scene worth remembering. There was one particular event in which almost all the students of the batch participated, a 6 km long marathon conducted in the MDI campus. It was an amazing sight where hundreds of students in their own section colors were running around the campus to complete the marathon in stipulated time. Seniors batch students also actively participated in the marathon as part of organizing team, over viewing the marathon and providing refreshments.
It just has been a month here at MDI but it feels like I have been a part of this legacy from a long time. The campus environment is very welcoming and overwhelming both at the same time. MDI is not just a B-School; it's a dream which I am fortunate enough to be a part of.
Now, my aim is to grasp the marketing concepts which are being taught in the class and also try to work on it on my own. This will help me build a strong base in marketing domain. I want to join Aditya Birla Fashion and Retail Limited – ABFRL (An ABG Company) in marketing domain. I am enthusiastic, curious to learn and explore the industry. Also, my engineering background helped me in developing analytical skills which can be of great use at ABFRL. So, I think I will be good fit for the company.