"My MBA Journey At MYRA Has Been Rigorous And Transforming." – MYRAcle Vikram Singh Thakur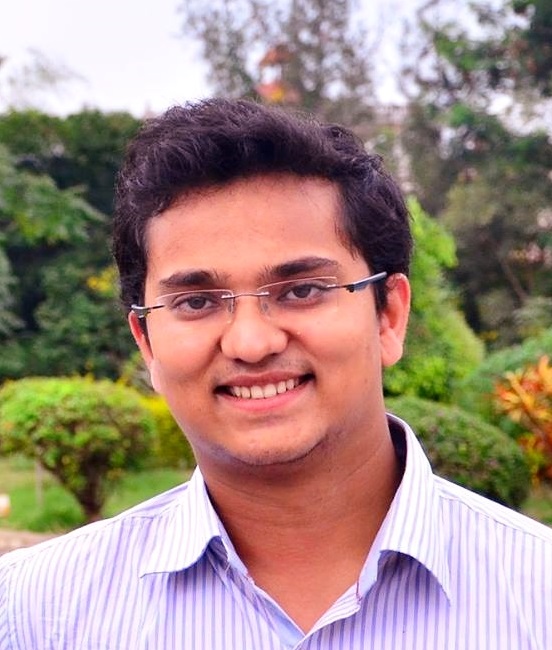 This  season we bring you the second part of our series "MYRAcles". In this part we talk to the young talent at MYRA School of Business, Mysore and share some interesting experiences that they had at the school. This time we meet Vikram Singh Thakur, a Mechanical Engineering graduate and a second year PGDM student at MYRA. Vikram speaks about how,the time that he spent at the school, the immersion learning pedagogy and the exchange semesters  helped him evolve as a professional.
1) Tell us something about your academic journey.
I completed my schooling from Aster Public School, Greater Noida and B.Tech (Mechanical Engineering) from Uttar Pradesh Technical University in 2014. After my graduation I opted to do an MBA.
My MBA Journey at MYRA has been rigorous and transforming. Each subject required numerous pre reads, case preparation, presentations, submissions and exams, to be completed in a span of just two weeks. The finest faculty from across the world motivated me to stick to the schedule and deliver to their expectations. The experience and learning from this form of teaching method was immense.
2) Was an MBA always a part of your academic agenda? How did this shift from engineering to management happen?
I always wanted to be a part of the engineering cadre of the Indian Navy. Therefore, Mechanical Engineering was an obvious choice. Throughout my engineering I was very persistent to turn my dream into reality and was "almost" successful in doing so. But destiny had some different plans and I didn't get through. During my engineering, I came across few subjects in management. I was very keen to learn more about it and a MBA was an obvious choice.
3) How did MYRA happen to you?
I came to know about MYRA through web portals while searching for a good MBA program abroad. I was amazed at the faculty line-up which MYRA had to offer. Being a new B-school, initially I was very sceptical about it. But after interacting with the management I was confident that this school will be a good choice.
4) Tell us something about your summer internship at Larsen and Toubro. How different is classroom learning from learning on the job?
Larsen and Toubro was my first experience into the corporate world. It was a testing ground to apply the class learning and check whether the hypothesis holds true in the real world. My internship was focused on market research for the new product development team. The project required inputs from variety of industries spread across the country. My team successfully carried out the project and provided the inputs for an important business decision. All the classroom learning at MYRA were a simulation of real world. My team was well prepared for the challenges of the real world. Constant support from the faculty significantly helped us to live up to the expectation of the organisation.
5) How has the course at MYRA helped you evolve over these 2 years? What is the best part about the campus life at MYRA?
The faculty and curriculum has transformed me to a more confident person. Every course at MYRA had a requirement to work in a diverse mix of team. Having no prior work experience, this gave a snapshot of how to work and excel while working in a team, which is imperative for current business scenario. Faculty from top B schools of the world such as Kellogg, Arizona State University, University of Cambridge, Wharton, IIMB, IIMA and many others following the immersion learning model and a global curriculum, offered an incredible learning experience. The diverse mix of the cohort hailing from different regions of the country was an added advantage.
6) Any advice for the incoming batch.
MYRA provides oceans of opportunities, with the global faculty and various student exchange programs with universities such as Catholica-Lisbon, UWB and Julius Maximilian University of Würzburg etc. are few to name. Learning from the class room discussions, case studies, Insight talks and workshops are immense. Hard work and dedication would be the key to excel and meet your career goals. All the best!
Everything about MYRA is available here – myra.insideiim.com
This is a promoted feature story.