'My Project Title Had The Word "IPL" In It' – Rohit's Internship Saga At RPG – IIM Ranchi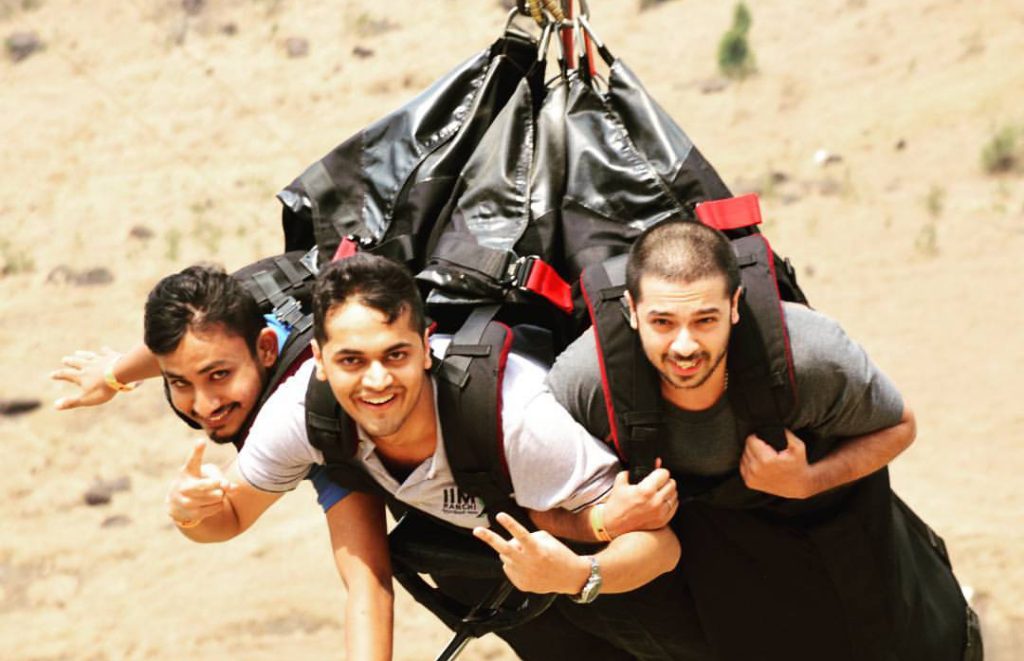 In retrospect also, I cannot imagine that my summer internship at CEAT Tyres would be this life changing. It started out with the email with my project title. My fellow interns got projects in CRM, Supply Chain, etc. I was also expecting some run-of-the-mill project like that. My project title had the word "IPL" in it. And common knowledge suggests that IPL happens in the months of April and May. CEAT sponsors the strategic time-out. I connected the dots. A kick-ass internship in marketing which involved cricket. Perfect. My joy was unbound.
As a fresher, this was my first corporate experience. I was equal amounts of anxious and excited. On our first day, we were standing in Worli, looking around, searching for RPG House. The thing about RPG House is that you can mistake it for a hotel or a museum, anything but an office. RPG Group takes its art very seriously and the building is a testament to that. I cannot imagine how many man-hours would have gone into decorating this building the way it is.
Our group induction was scheduled for the day and we interacted with the senior leadership from across the group companies. The next day we met the functional heads from CEAT who explained the tyre industry, the CEAT business and other market trends. On day three, we were sent to the RO on a market visit and had to meet with dealers and distributors. The RSM gave us such an enthralling presentation on tyres (the Mechie in me was awake the whole time) that post it, I called my dad to ask which tyres we have at home. I have been checking out tyres on the roads ever since. Most of my conversations with cabbies and auto-rickshaw drivers in Mumbai used to be regarding which tyres they use and why, and were spent trying to convince them to buy CEAT if they did not already. On day four, we were sent to CEAT's Halol plant to understand the manufacturing process. The kind of research, technology and engineering which goes into making a tyre will surprise you. I came back to Mumbai and a week-long induction program came to end.
Work began. My mentor and buddy briefed me about my project and told me that he might give me another project, "CEAT Cricket Awards". THINGS JUST GOT BETTER. My mentor is one of the most energetic and detail-oriented person I have met. My desk was right beside his. I could see, observe, learn and work. During my internship, I got to manage some digital and mobile properties of CEAT along with my brand manager. I engaged with 13 different vendors and digital agencies. I also got the opportunity to remotely conduct a pilot event for CEAT. My suggestions were implemented real-time, every day.
I had never watched a cricket match in the stadium in my life. I got to watch the MI vs RCB home game at Wankhede. Being an ardent follower of MI and to see them win was a great feeling. Planning for CEAT Cricket Awards began in the first half of May. My manager walked up to me one day, and told me that there was going to be a photoshoot with Sunil Gavaskar and Huma Qureshi. We people at IIM Ranchi have a special proximity and connection with Wasseypur and ergo, Huma Qureshi. It was one of the most awesome experiences I ever had.
In the run-up to the awards ceremony there was a lot of work to be done. Cricketers, celebrities and VIPs were to be handled. I was involved in tasks as elementary as the design and printing of invitation cards, to the handling of journalists and PR and social media promotion for the event.
On the day of the event, we had performances from Shibani Dandekar, Atul Khatri (from East India Comedy), and, Huma Qureshi. I also got a chance to meet legendary cricketers like Bishen Singh Bedi, Ian Bishop, Matthew Hayden, Dilip Vengsarkar, etc. Also, in attendance were current team India stalwarts Rohit Sharma, Suresh Raina, R Ashwin and Ajinkya Rahane. There were players I grew up watching, there were players I root for, and then, there was Harsha Bhogle. The event was a grand success, and with that my projects were complete.
In my internship, I was involved with tasks from the ideation to implementation; starting right at the grass root level. I got hands-on experience on digital marketing, event marketing, and social media marketing. I also learnt that the on-field work can be very different from what we learn in class, but nevertheless managers are managers because they can adapt to situations well. As for the learnings on the personal front, Mumbai never ceased to amaze me. Parties had a new meaning. This one evening, a couple of friends and I crashed the stock market at The Bar Stock Exchange, Oshiwara. Joey's pizza is heaven in your mouth. The fan frenzy at Wankhede is not just hype. And the 5-second ephemeral glimpse of the yellow Lamborghini on my way to work is unforgettable.
It was rediscovery in these two months!!