My Summer Internship Experience At Colgate Palmolive – Ayush From IIM Lucknow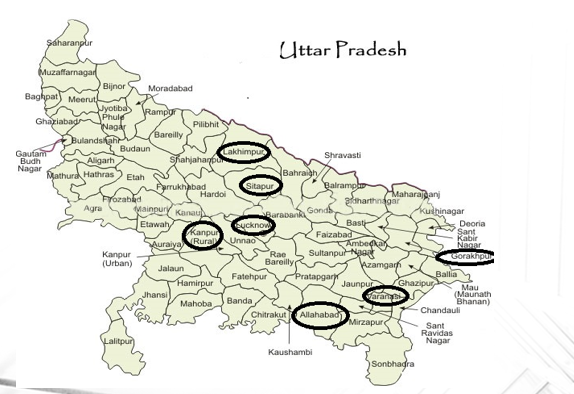 For a guy who has lived at more than 12 places in his life , this internship added yet another feather in his cap . I visited 8 cities in my 2 months stint at Colgate Palmolive.
It all started on 4th April when I had my induction at Mumbai . I met my regional team soon after in Gurgaon on 6th April who briefed me about my project which pertained with augmenting distribution of one of the products of my company. I was totally flummoxed when I was asked to visit so many cities in my stint of 2 months.
My Journey
My project started on 7th April in Lucknow. My college is in Lucknow but things were totally different this time.We were just 4 guys in the whole campus. Hostels were all empty. Talking about my work, I met a salesman for the first time who was unsure of who I was. In a scorching heat with temperature exceeding 45 degrees , I interacted with more than 30 shopkeepers . This made me appreciate the work of all the salesmen who have been doing this for their whole life. On my second day, I visited around 30 medical stores as my company supplies their product there as well. The next day, I visited 6 malls and 3 superstores with a different salesman. This was a new experience altogether for me. I spent 5 days in Lucknow's market with a different salesman each day.
But things did not end here, they had just started. The next city I had to go was Sitapur of which I had no idea whatsoever. Spent 2 days there and then left for Lakhimpur for a day. The city was nice and both the salesman whom I met gave me a lot of insights for my project. My next destination was Kanpur. UP really sucks when it comes to commutation within the cities and Kanpur simply exemplifies this fact. I had a tough time in Kanpur as I had to change 3 hotels there. I spent 4 days in Kanpur.
The cities I further covered were Allahabad ,Varanasi and Gorakhpur. I got to visit a lot of places in Varanasi and had a lot of fun there. Sometimes, it is the solitude that brings out the best in you.
Learnings
The FMCG sector is much more complex than what it seems from outside. The challenges in this field are immense. In this competitive era, sustaining profitably is a hard task for every company. I got to understand the intricacies, the kind of promotional tools and the people involved in this sector. Understanding the mindset of both the customer and the retailer is very important for a company and my interaction with all the stakeholders helped me in learning a lot. I had to design a model for predicting the distribution in the future which couldn't be done unless you have understood the market well. Designing promotional strategies too is a tough task as you can't just burn your cash endlessly, just like the fancy startups these days.
Some Facts and Figures
cities covered – Lucknow ,Sitapur ,Lakhimpur ,Kanpur , Allahabad ,Varanasi, Gorakhpur, Gurgaon
Stockists covered-20
Salesman worked with- 35
Shops covered-750+
The above numbers might seem intimidating for a person who wishes to intern with a marketing firm but trust me ,it is all worth it in the end. These experiences are something you would cherish for your whole life.