My Tryst With IIFT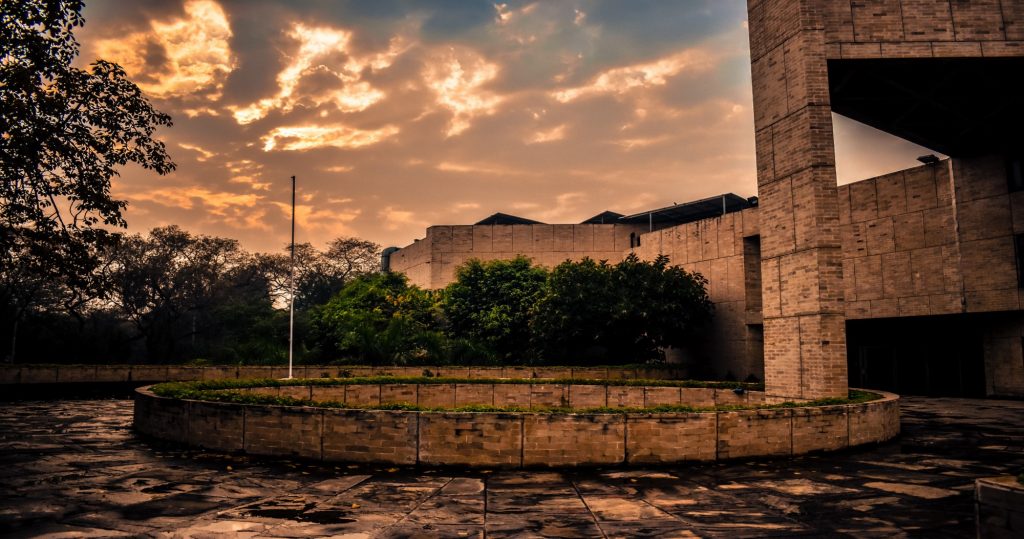 I was on the "top of the world' when I first got to know that I had gotten into IIFT. Having lived in Delhi all my life, and being a fresher, IIFT was THE college I wanted to enter as it is in my own city, and would have provided me with great exposure in terms of both academics and networking.
The first week at this esteemed institution was an eye opening experience, as it was nothing like I had ever experienced before. Having come from the comfort of Delhi University, this was a completely different experience, in terms of how engrossing and challenging it panned out to be. Days started at 6am, and ended at 4:30am, with there being a plethora of activities to be done during the day. Group assignments, product pitching, marketing, and social initiatives, the week had it all.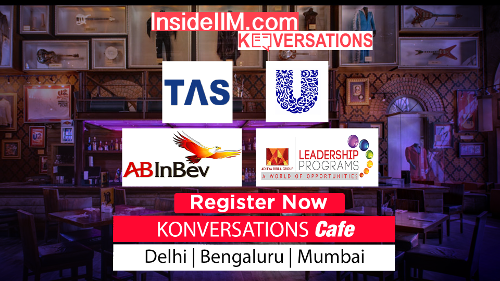 This week was an unprecedented affair, as it had a lot to learn from everyone, be it the faculty, the peers, or the seniors. Plus, the campus has a vibe to it. The campus, although small, has so much life to it. It is always buzzing with activity and energy. There are always people roaming around, intellectual discussions at every nook and corner, with something to learn from everywhere and everyone.
This whole week changed a lot in me. I understood the value of patience, teamwork, tenacity, and sheer persistence. Being the youngest one here, I also learnt how to just absorb knowledge and experience from everyone. People here are from very diverse backgrounds, ranging from dentists to Chartered accountants to engineers. So, I took as much as I could learn from them. Being surrounded with people having two-three years of work experience, I grasped how corporate culture changes people and how to speak to people who are higher up the corporate ladder, with years of experience and knowledge behind them.
No denying the fact that it was scary at first. I felt like a deer in the headlights, having surrounded by people who have done so much, and know so much more than me. Plus, I couldn't shake away the homesickness. But there's a strange comfort in this campus, which provides so much solace. The quiet balconies at nights, with the marvel of Qutub Minar in all its glory and with planes flying over our heads, it definitely helped calm a few nerves. This week felt like summing up two years of MBA learnings in one week!
The concept of peer to peer learning is so well inculcated into this small batch, it feels like a family of 170, rather than dog eat dog, which prevails at other B-Schools.
All in all, the opening week set the tone, both on a personal and a professional as to just tipsy turvy the B-school life is going to be.
—————————————————————————————————————————————————————-
ABG Company:
The Aditya Birla Company that I would like to join is the Aditya Birla Fashion and Retail group, having a variety of reasons for the same. Being a student of International Business, this group seems the most relevant when it comes to this industry, from a business perspective as a well as a learning perspective as there is a lot to be learned from the foreign trade aspect of the brands like Forever 21 and Allen Solly.
This division resonates a lot with the youth, as it positions itself as a youth oriented brand focusing upon the style quotient of the youth.  I align the most with this wing, as it would be a great professional as well as personal experience. Being brought up in the heart of the nation, I believe that I would have a few insights as to what the heart of the nation wants, and would be able to work and contribute in a positive manner to the organisation.