My Tryst With Trekking At David Scott Trail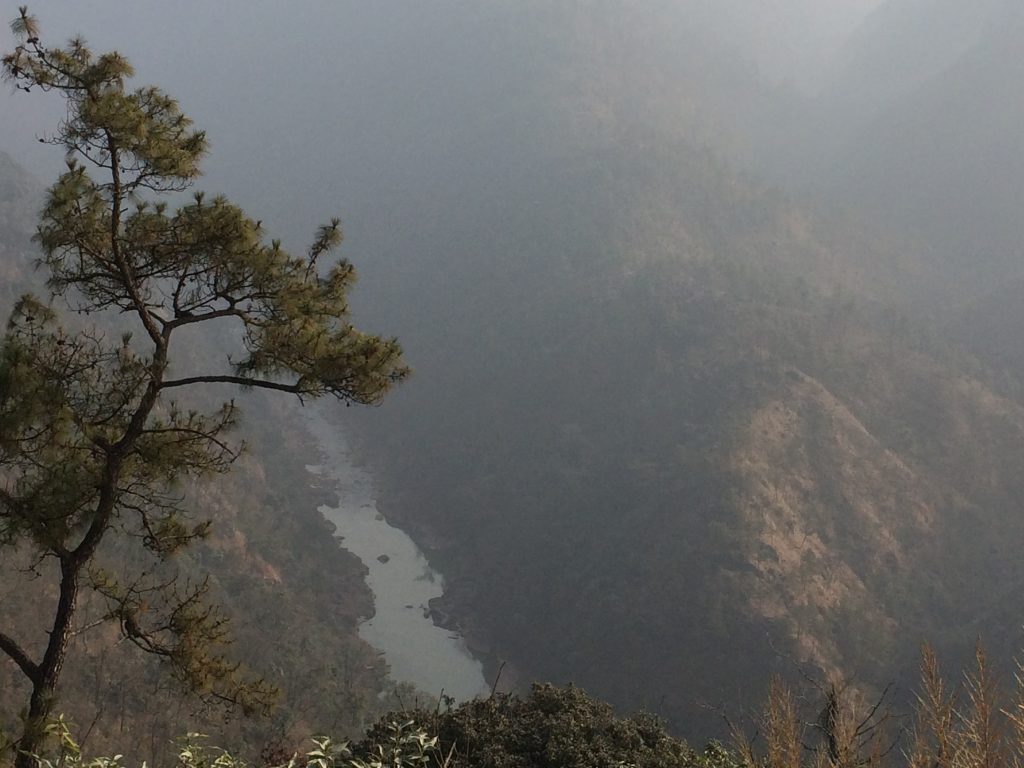 Life is a roller-coaster ride and nothing could demonstrate it in a better way than the 6-hours gruelling trek of David Scott Trail on a fine Saturday morning. Climbing up the steep mountains and then climbing down brought their own way of sorrow and joy respectively, for it is rightly said 'there is a joy for every sorrow'.
Organizations, in a similar way, put forth challenges on the entities, thereby moulding and shaping them from time to time. A human is not only limited to a receiver's role but also supplemented by a doer's role in the form of leader, manager or employee. When a person toils hard and tastes the sweetness of success, it has the charm analogous to that of reaching the final destination of a long and arduous trek. Hence, the work-life of a human being in an organization can be summed up through this trekking trip. Experience is said to be the best teacher and these are few learnings from our experiences one can practice in life:
§ There's no substitute for teamwork
Walking on the slippery gravels near the riverbed and climbing on rough terrain became difficult to carry on with the journey further. In such crucial moments, the support and confidence generated by other team members proved to be immensely helpful. In an organization, it is the need of the hour to put in collective efforts and look for bigger achievements rather than getting indulged in individual gains.
§ Unwrapping life-lessons
The mountains stand still and surrender itself completely to the flora and fauna. Great leadership is all about selflessness and ensuring the success of the employees while fulfilling organizational goals. Rocks and pebbles are polished for years by the flowing water, in the same way, each one of us should strive to hone our skills every now and then to sustain in the ever-changing world. Trees with extensive root system provide shelter to the fauna and withstand the wraths of nature thereby, teaching us to be unperturbed by the difficult times.
§ Looking back isn't an option!
We often crib of not having our wishes fulfilled before we are worthy of it. Be it salary hike or promotions, these petty things take a heavy toll of our life. The journey taught us to be patient and keep on moving, reiterating the essence of Bhagwat Gita about Karma Yoga 'Karma karo phal ki chinta mat karo'.
§ Struggle to live with uncertainty
There were times when we were completely drained out and yet no hint of the goal or destination could be found. There were roads we didn't know where those lead us to and took the ones we were uncertain of getting the right direction. This taught us to have perseverance and strong will power to face the uncertainties of life and tackle them.
As we got immersed in the lap of nature to learn the nuances of management practices, we reached our destination. We bade adieu and nature responded in tandem with its gusting wind, rustling leaves and screeching waterfall sound. Back at the hostel, tired and drained, all it reminded me of the lines of 'Zindagi milegi na Dobara':
"Dilon mein tum apni Betaabiyan leke chal rahe ho Toh zinda ho tum
Nazar mein khwabon ki Bijliyan leke chal rahe ho Toh zinda ho tum…."
And soon I fell into a deep and peaceful slumber….
*David Scott Trail is 16 kilometers long trekking route from Ladmawphlang to Mawphlang in Meghalaya.