Mythbusters – The MBA Edition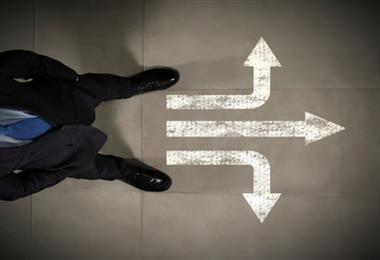 Pre-admission
Myth 1: Freshers/People with significant work-ex are at a disadvantage
Nope. Each has its own advantages and drawbacks. Some companies which come for a senior profile like a project manager or team leader will prefer someone with a 4+ year of work experience. Consulting + Fin firms are mostly neutral. Sales and Marketing firms might give a slight preference to freshers. General management firms to experienced people.
The gist being, there are enough opportunities for everyone. There is no hard discrimination for or against any said profile.
Myth 2: An MBA guarantees good placements, satisfaction and success in professional life
While doing an MBA from one of the best colleges does indeed guarantee good placements, far from the majority of people land their dream jobs. Since the placement process is run over a week or so with 100s of firms and 300+ students, it is mostly a game of taking the best first option. In mid-tier colleges, even placements are not assured. So it is going to be another race, just like life is.
I know a lot of batchmates of mine who have already quit their first jobs. Nothing is guaranteed in life.
Myth 3: Doing an MBA entails losing out on work-life balance
Depends on the candidate. If you want a high paying job and are fine with working 14 – 16 hours a day, 6 days a week, welcome to the world of investment banking/consulting. If you aren't ready for it, you can opt not to apply to such firms. Colleges usually have an extensive repository of feedback from alumni on the quality of work and life at various firms, so you can make an informed choice.
Myth 4: All MBAs are equal
At the risk of sounding obnoxious, they aren't. There are many hundred MBA colleges in India. But only the top 15-20 will be recognised and respected in the industry.
Myth 5: You need to be an excellent public orator to get into a good B-school
While it would be a desirable trait, it isn't an elimination criteria. People generally tend to develop such qualities over time during the course. I still can't stand in front of a crowd. But in case of an official pitch or presentation, I can practice enough to sell.
Myth 6: You can dictate what you want in the corporate world if you have an MBA
No one cares. When you start working in a firm, you will have subject matter experts, tech geniuses, people with 20+ years of experience on you. No one would give a damn about you or what you think when you start. Like everyone, you need to start at the bottom. All an MBA gives you is a good understanding of the corporate world, a basic minimum survival skill set.
Myth 7: B-school rankings
B-school rankings are not sacrosanct. If you want to get an true picture of the institute, talk to people who have studied there to get a frank opinion.
Myth 8: I can't do an MBA; I don't have the money
While the cost of doing an MBA has been on a steep uphill in the past few years, it is still affordable even for the average Indian. There are a whole host of banks ready to shell out 15-20 lacs of loans without any collateral to students. The same can be paid off at a comfortable pace in 7 years after graduation.
Myth 9: There is no discrimination against non-engineers
There is. The entire selection process, though probably unintentionally, is skewed to give an edge to engineers. The topics in the entrance exams are math-oriented. There is no normalisation for scores in 10th, 12th and UG giving engineers an edge as it is easier to get 70-80+ in maths and related engineering branches than it is for someone pursuing law, medicine, arts, humanities. So next time you complain about the extra marks given for academic diversity, DON'T.
Myth 10: Placement stats of various colleges are sacrosanct
Again, there are no rules while presenting the placement stats. They are easily manipulated and presented in a manner to appeal to the public.
When I say altered, I am not saying that the stats are false. All I am saying is that you are being made to look at them from a single perspective deemed best by the authorities. And perspective is a very powerful thing.
More details here: Deepak Mehta's answer to This year, IIT-Roorkee had an average placement in CSE of 35.04 lakh, excluding some really high off-campus placements, so why has it not generated the praise worthy of such stats?
Myth 11: Admissions are guaranteed if you have good scores and a good profile
There are multiple criteria for getting selected. If you do not qualify even one of them, you won't get admission even if you might be stellar in everything else. Sad, but true. There are some things you can work on – UG CGPA, CAT score, GD and PI and some things you can't help – 10th and 12th scores.
So, research about the college. See the evaluation and selection criteria and aim accordingly.
Post-admission
Myth 12: Technical courses >> People/Soft/HR courses
On the contrary, they are more critical. You can learn the basics of accounting by yourself. You might not get the same perspective on a course on leadership by an eminent professor or industry leader.
Myth 13: An MBA will grant you keen business sense and insight
It will give you tools to think and evaluate, but not make you a thinker or analyst. You will learn that you still have a lot to learn when you land a job.
Myth 14: The IIM tag holds more value than other good colleges
No. There are more than 13 IIMs now. An IIM-Raipur does not hold anything to a degree from XLRI, FMS, NMIMS or MDI. While it will be good for you, do not select a college just because of its tag.
Myth 15: MBAs are smarter than non-MBAs
Haha. The most intelligent people on the job will most likely be non-MBAs. They have dedicated their lives in pursuit of specialisation and excellence. MBAs are aimed to provide you all round development and a holistic perspective. So while you might have a good breadth of knowledge but not the same depth of understanding.
_______________________
About the Author:
Deepak Mehta is 27, highly eccentric. He can be found at most party venues. Deepak loves to read (And occasionally write). Originated in the hills (Nainital) but lost his heart somewhere on a beach in Goa. If found, kindly return to the owner.
A Computer Science graduate from BITS – Goa and an MBA from IIM – Ahmedabad. Currently resides in Mumbai. Also, he is one of the top writers on Quora!