Nachiket Devasthaley from KIAMS Pune on his Internship With Frost & Sullivan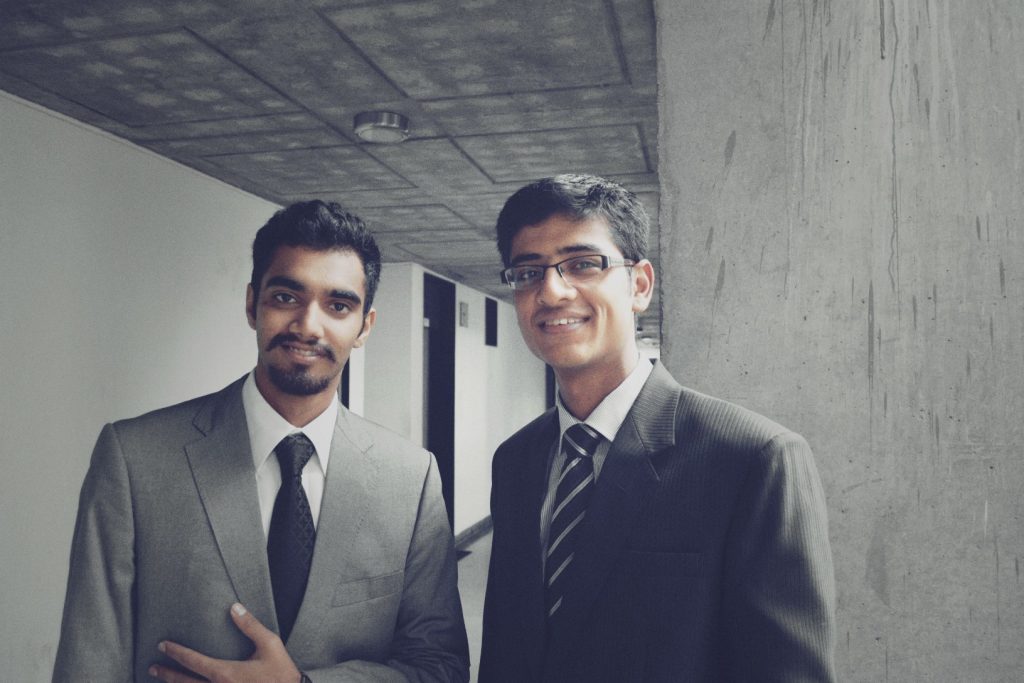 Not very often do management students get an opportunity to roll up their sleeves and get their hands on a Consulting Project that gives them a vital learning experience. Nachiket Devasthaley from KIAMS, Pune has managed just that during his Summer Internship (SIP) with Frost and Sullivan, Mumbai. It was the first taste of corporate life for the young management hopeful who admits that he has come back richer in experience having worked on a crucial Live Project.
Talking about SIPs, they offer management students an insight into the working environment of an organization. Moreover, they present them an opportunity to learn from professionals in the field. Nachiket feels grateful that he learned from seasoned professionals who were experts in their field: "The team took care of all the research related to the automobile industry. Everyone was quite supportive and I got to learn from them every step of the way.
Talking about his SIP and the responsibilities he had to handle, Nachiket says, "It's an industry research and consulting firm. I was associated with the automotive and transport department of the firm. My job as an intern was to collect data through primary and secondary sources and to record and tabulate the data for further analysis." He admits that things were quite challenging since he had to be at his best at all times; but, the training he received at KIAMS held him in good stead and gave him the confidence to handle any challenge.
While working in a healthy professional environment in Mumbai was a learning experience for Nachiket, the Live Project was eye opening: "During my SIP I was given a chance to be a part of three Live Projects the company had undertaken. One of the projects was for an overseas client and it was a huge learning experience. And thus, KIAMS had helped him understand industry requirements and the institute groomed him to be ready for the challenges of the SIP.
KIAMS Harihar & Pune
OUR STRONG TRADITION OF EXCELLENCE CONTINUES! We live in the world where winner takes it all and there's no place for the second best. Not only do you have to beat intense competition, you have to be at the top of your game and race ahead of time. The forethought of our Director is evident today and his vision is refelected in our main aim: "At KIAMS we aim to provide an outstanding education, academic, social and extra curricular, which give opportunities for all students to excel, thus developing their ability to benefit themselves and others." You need to step up and take on the challenges, consistently hone your skills to be at your best. At the same time you need to keep yourself refreshed and rejuvenated to stay motivated and focused on your goals. Nestled on the banks of river Tungabhadra, is a 6 acre setting that promotes all this and more. Welcome to KIAMS, where idyllic setting meets intense learning atmosphere. A place where you will feel inspired to think creatively, and where the scope of your mind will be broadened so that you can unleash to its optimum potential. A BRIEF PROFILE Kirloskar Group Of Companies, one of the largest industrial conglomerates in India, has been growing and enriching lives for more than a century now. KIAMS was conceived as a training institute and knowledge hub in 1991. It was envisioned as a learning centre where Kirloskar Group Managers shared their expertise, experience and kept up with the latest concepts and movements in Management. In 1995, the training institute was opened to managers all over the country. ACTIVITIES • Management Development Programs - training and consulting education for industry executives • Consultancy - in India and abroad • Research