Netratva '18 By HRuday – The HR Cell Of NMIMS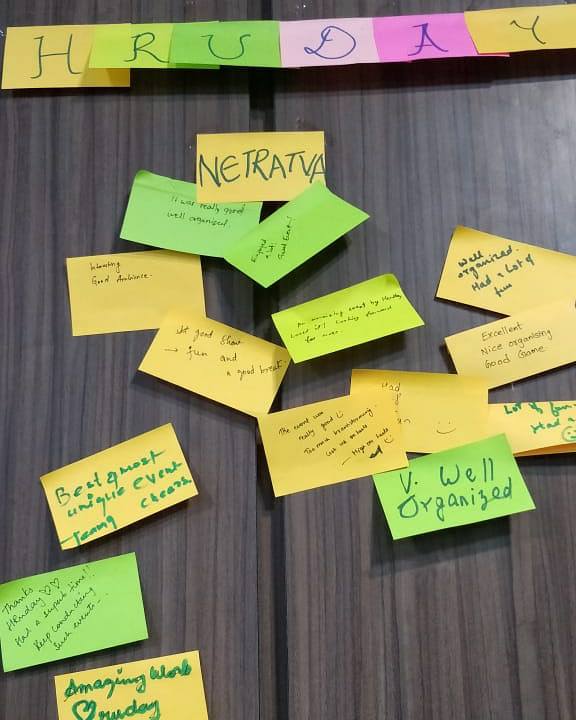 By Rishabh Ghelani & Shalini Kumar
Amid all the deadlines, quizzes, keeping up with the tight schedule of a B School, the Student Council of NMIMS, Mumbai organised PARICHAY – a business fest in which all the cells of NMIMS showcased their respective competitions. HRuday – the HR cell of NMIMS brought back Netratva, this time in a new avatar. Netratva hosted "Bidding Negotium" this year – a closed bidding competition, where the students got an opportunity to step into the shoes of an HR Manager.
Students were required to form a team of 3 members to take part in the competition. It consisted of 3 rounds, each round testing different skills of the participating teams.
Round 1 consisted of an online quiz, testing the teams on various topics ranging from general awareness to specific focus areas such as Human Resources, Organizational Behaviour and Marketing.
Round 2 enabled the teams to don the hat of a bidder whereby each team had to bid for a company of their own choice in a closed bidding environment. The budget allocated to each team was ₹50 lakhs. The catch here was that the team with the second highest bid won the bid. Post the bidding stage, each team was given a chance to recover some amount of the initial budget that was spent on acquiring the company by way of involving them in a fun task. The task involved each team to solve a riddle, which gave them clues to enter a game of treasure hunt at NMIMS. The treasure hunt involved the teams in various other games such as Taboo and Pictionary.
10 teams who survived the first two rounds locked horns in a gruelling Round 3 which involved trading employees between themselves from the limited budget remaining with them. Each team was required to form a company with a given set of criteria of forming a company with a diverse pool of employees covering the top, middle and the lower hierarchies. The task tested the teams on their negotiation skills as they had to eke out the most from the least, with the team left with the most money in their purse winning the ultimate title.
Team "The Knight's Watch" comprising Yeshwanth Pendyala and Chaitanya Sai Talanki were crowned the winners of Bidding Negotium with Team Satte Pe Satta (Akshay Malhotra, Vasudha Tibrewala) and Team St Square (Sagar Taneja, Shobbit Todi) being declared the First and Second Runners Up respectively.
Post an intensive turnaround on the field, the teams were treated with delicious food from our Food Partners – The Bites. Because hey, what's better than food after a gruelling competition?